I've been waiting for this day since Alserkal Avenue announced it: art, music, performances, a flash mob and champagne – all in and around warehouses. The definition of an "It" event.
Living in the Moment
I left work early to make it there on time. My artsy, multi-talented buddy @ImanAlShaybani was already there with our Parisian friend, the beautiful @KimBrudermann.
I arrived in sneakers. My phone was fully charged and I had my laptop bag with an extra cable in case I ran out of battery – I was the modern-day version of Alice in Wonderland, fully prepared and ready to go gallery hopping.
Iman: Did you just come from the office?
Rula: Yes!! I finished early!
Iman: Do you need makeup?
Rula: No… Why?
Iman: You need makeup.
Five minutes into the corners of Alserkal, I realized I was just a tad bit underdressed. I was the opposite equivalent of Carrie Bradshaw when she wore Alexander McQueen to McDonald's.
Yet, it did not matter. Dubai and its people surprised me once again.
For a moment there, I feared I was out of place, but I wasn't – the majority of the audience were there for the art, whether or not they were dressed up for it. So without further ado, let's begin.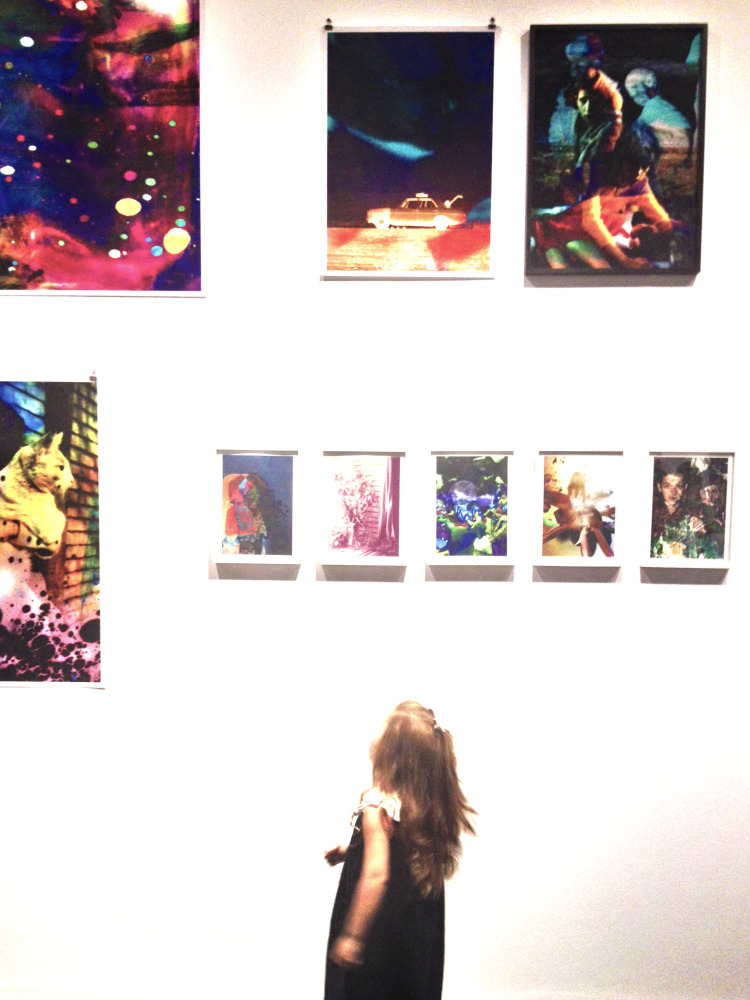 Written in Neon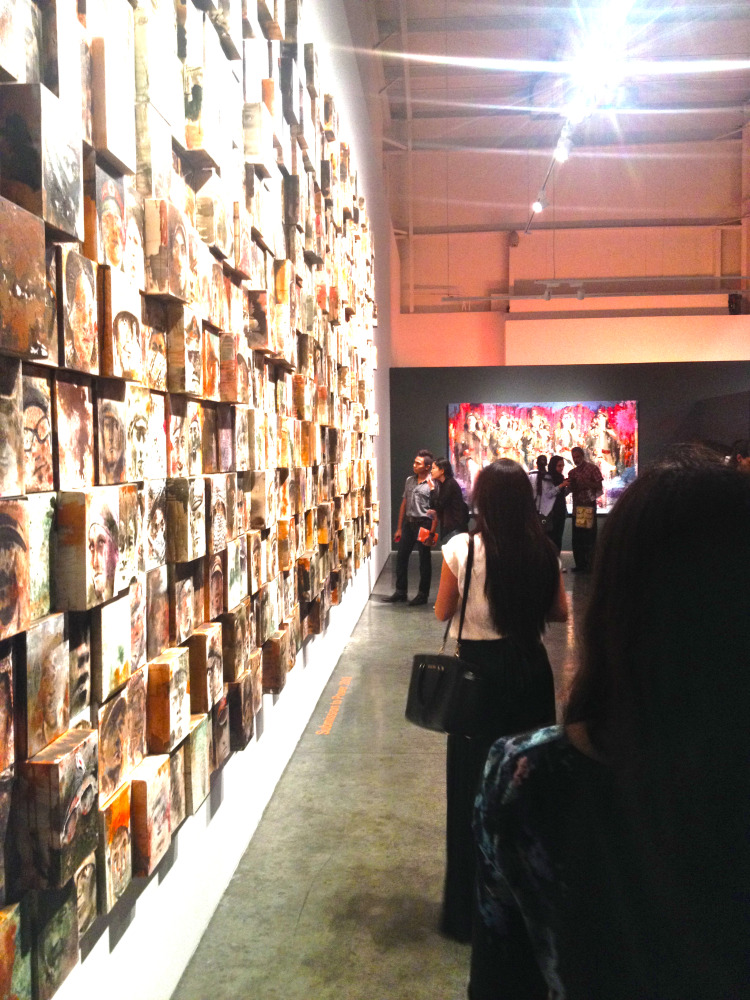 Private collector Ramin Salsali – recognized as Patron of the Arts by H.H. Sheikh Mohammed Bin Rashed Al Maktoum, the Ruler of Dubai – opened this private museum within Alserkal in 2011. It showcases a permanent exhibit made up of over 400 pieces of his private collection and is home to ongoing events every year.
Current Exhibit: Amir Hossein Zanjani – "Submission in any form"
"We as humans are born to reject authority but at the same time we subconsciously enjoy submitting to it. It is a duality within all of us."
The gallery's most iconic installation features 700 pieces depicting the faces of soldiers from all over the world.
And then there is one particular piece that you would walk right past, pause for a second, turn around and completely be taken by a rush of goosebumps. Introducing "The Trampoline":
It's a map, bordered by ropes and mounted inside a frame. What makes it genius: As you get closer, you feel and hear movement coming from the canvas. Then you move even closer and you realize it's the movement of medallions bringing that story of power to life. It is so captivating and intense that you really need to experience it yourself.
Thankfully, it's captured on video, check it out:
Do Not Buy Your Art From IKEA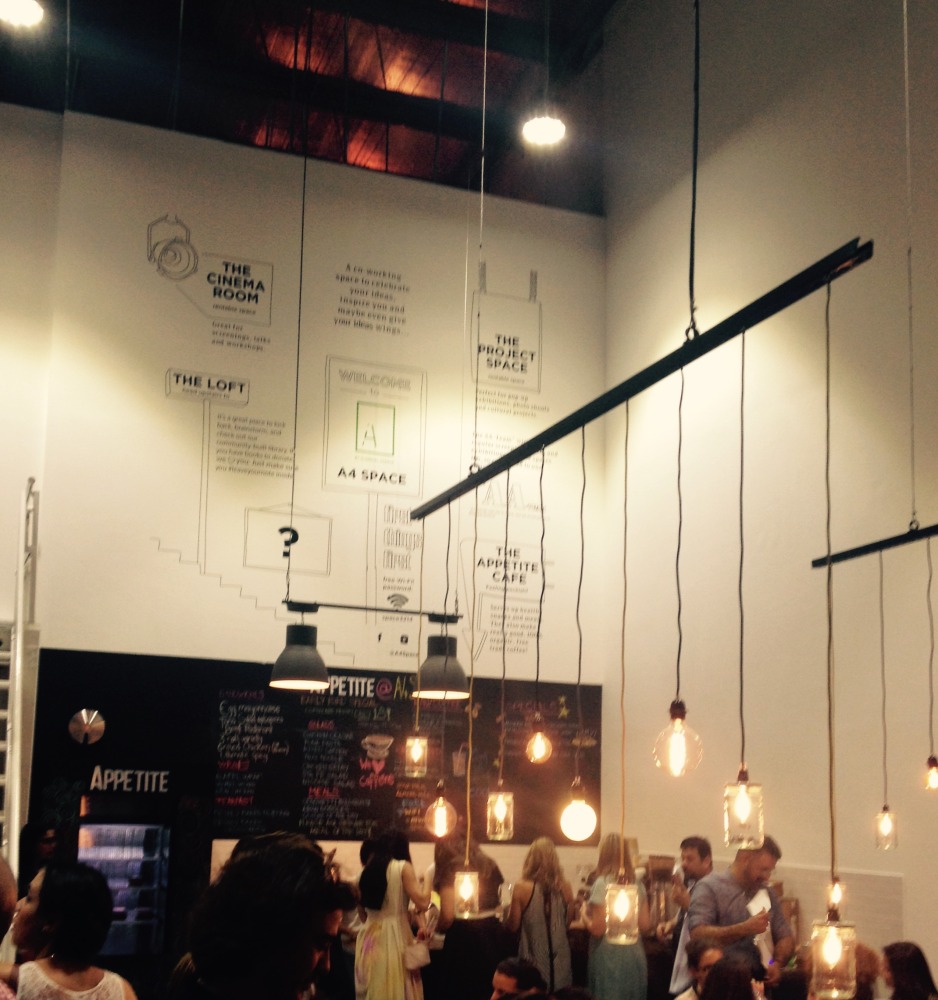 The newly launched concept in one of the warehouses at Alserkal was A4. It's a much-needed open space for the city's talents to meet and collaborate. There is a coffee shop downstairs with tables, a screening room with beanbags that are too comfortable, a library and my top favorite: a store with a collection of affordable art, shirts and jewelry for sale.
So yeah, you don't have to buy the typical NYC painting we've all seen before or spend all your money on one piece hung in your living room!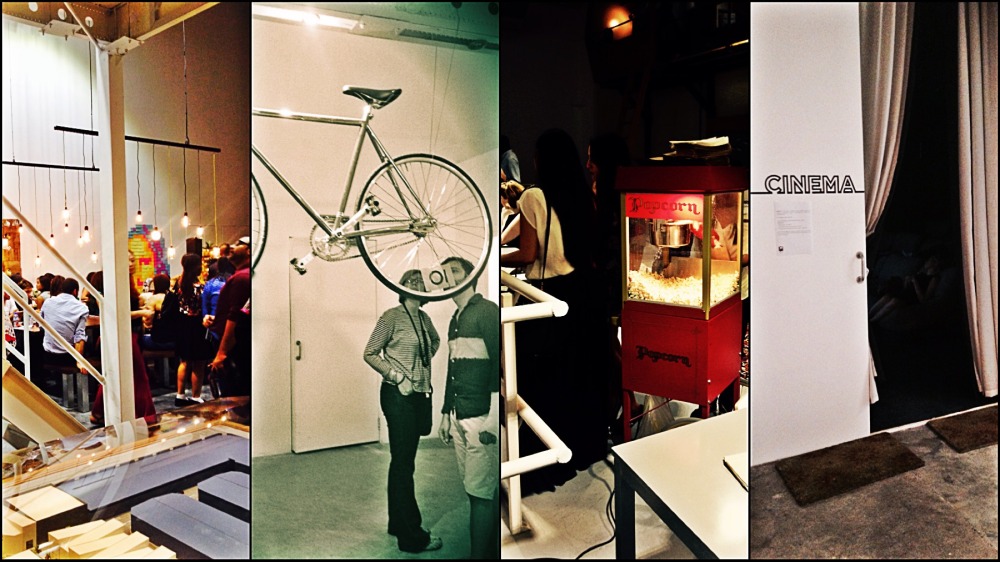 And of course, there had to be some music. Freshly Ground Sounds were there (stay tuned for another #100DaysofMyDubai post on them) with a fabulous lineup of underground music talents, one of them being the very talented Dana Ksaybi.
Digging the New Breed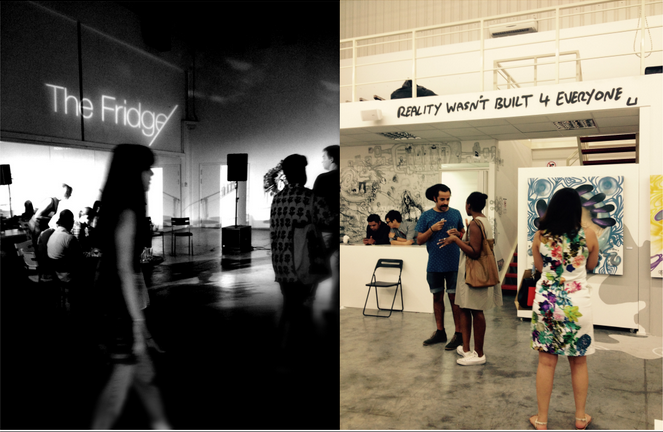 It's the people that make a city, and not the other way around. What I loved about the evening was the abundance of talent that's creating a different side to Dubai.
One of my worries moving here was the lack of this scene and I don't want to call it "culture" because that's inaccurate. You know how you walk around the streets of Beirut, and recently Cairo, for example and there is graffiti everywhere – uncensored graffiti telling some kind of story? It reflects an urge to create, even if it is just on the streets.
That's what I was looking for, and that's what I found. There are so many young people doing something creative, something new, attracting more and more talent, like a ripple effect, that on a wider level will eventually add to a new Dubai, different than the one with the malls, the islands and the architecture.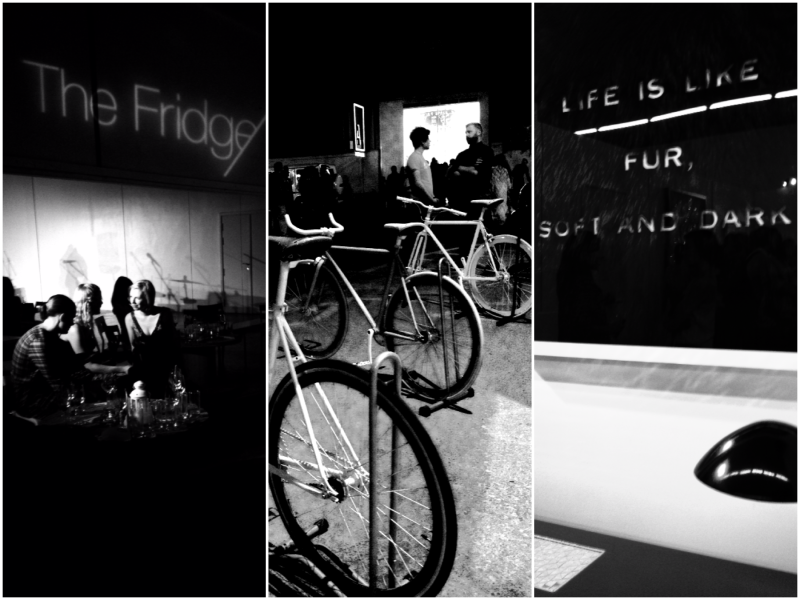 Finally… A Criminal Mind!
I want to live in a warehouse at al Quoz, which is currently not licensed for residential use. Any suggestions for how I can pull this off without getting on the government's nerves?
In conclusion: Alserkal Avenue is one of the must see, most beautiful areas in Dubai. I would love to live in an area like that.
Happy Times!
"We're so trendy we can't even escape ourselves." – Kurt Cobain
* To the artist @MoeElHussainy for opening up my eyes to a different side of life.
Tips & Tricks:
A Day of Art: Al Quoz Arts Festival Coming up on Nov. 8.
Print your own creation on a canvas or a T-shirt at @printzae – affordable and time-efficient.
As I said before, make sure you know where you're going before getting into Al Quoz.
Into this type of sightseeing? Check out this ArtMap PDF, with all the listings of galleries and exhibitions in the UAE.
WE SAID THIS: Don't miss Day 14 of Rula's #100DaysofMyDubai, when she pampers her postpartum best friend with a sumptuous spa day right in the comfort of her own home!