Sometimes all a girl needs is a little bit of pampering.
I've discovered the perfect gift to pamper yourself or someone in need who lacks the luxury of time and is borderline looking like a complete zombie: A true hidden gem, iSpa Dubai.
Facing Life With Impeccable Style
If I look good at work it automatically means I have a big presentation. I know this, everyone knows this and, truth be told, I cannot pull a perfect look all the time – not even 5% of the time.
But the good thing about living in Dubai is that you have access to the means that can provide you with a glamazon look. You have a hairdresser or spa around every corner.
And after scanning many beauty parlors, iSpa Dubai is my top favorite.
Here's why.
Postpartum Confessions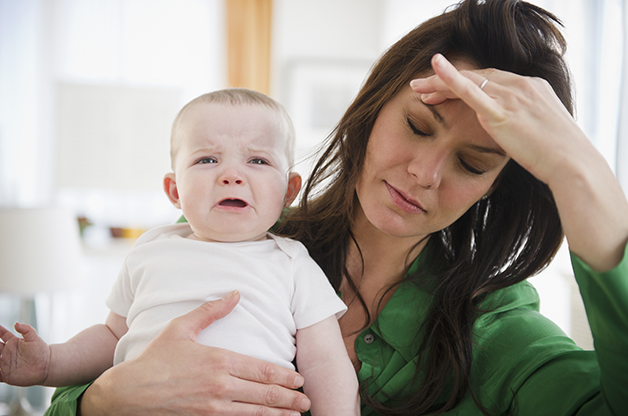 My best friend, Ghada El Garf, recently gave birth to a fabulously gorgeous baby boy and we are all overly excited, crashing her house day and night, making sure we are there for her in her time of need.
The truth: Carrying the baby for a few minutes does not count as help.
I was absolutely clueless about what to do to help her. Was it to steal the baby and running away to give her time to sleep? Or was it to change diapers or cook lunch? I genuinely felt useless with an infant who was completely dependent on Ghada for any kind of basic need.
Until she asked.
She was in desperate need to look and feel better and that was my light bulb moment! Perfect.
I heard about iSpa Dubai from a previous event, picked up the phone and booked an appointment for both of us.
Royal Refugee At Your Doorstep
Almost everything delivers in Dubai, but what really surprised me is that there is a home delivery spa. iSpa, the newest addition to the i-category, is a professional spa service whose philosophy is to make you look glamorous with minimum fuss.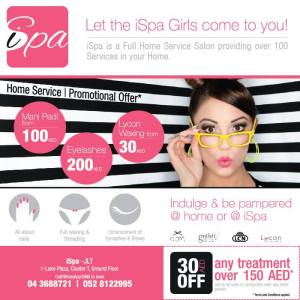 The next day, two fantastic ladies came over, fully equipped with weapons that were neatly organized and bundled into a suitcase.
Quickly getting to work, they sat us on the comfortable lay-z boys and started beautifying us.
Ghada had the choice of watching her baby sleep, feeding him, changing his diapers, etc. all within the walls of her room. She was in the utmost comfort, balancing between being pampered and her motherhood duties.
Whether you're a busy mother, time-short professional or a couch potato, iSpa Dubai is beauty on your time. They're convenient, hygienic, extremely professional and efficient.
They also have a branch at JLT, which I haven't visited yet as I've only been using their home service ever since.
Disclosure: I'm the couch potato!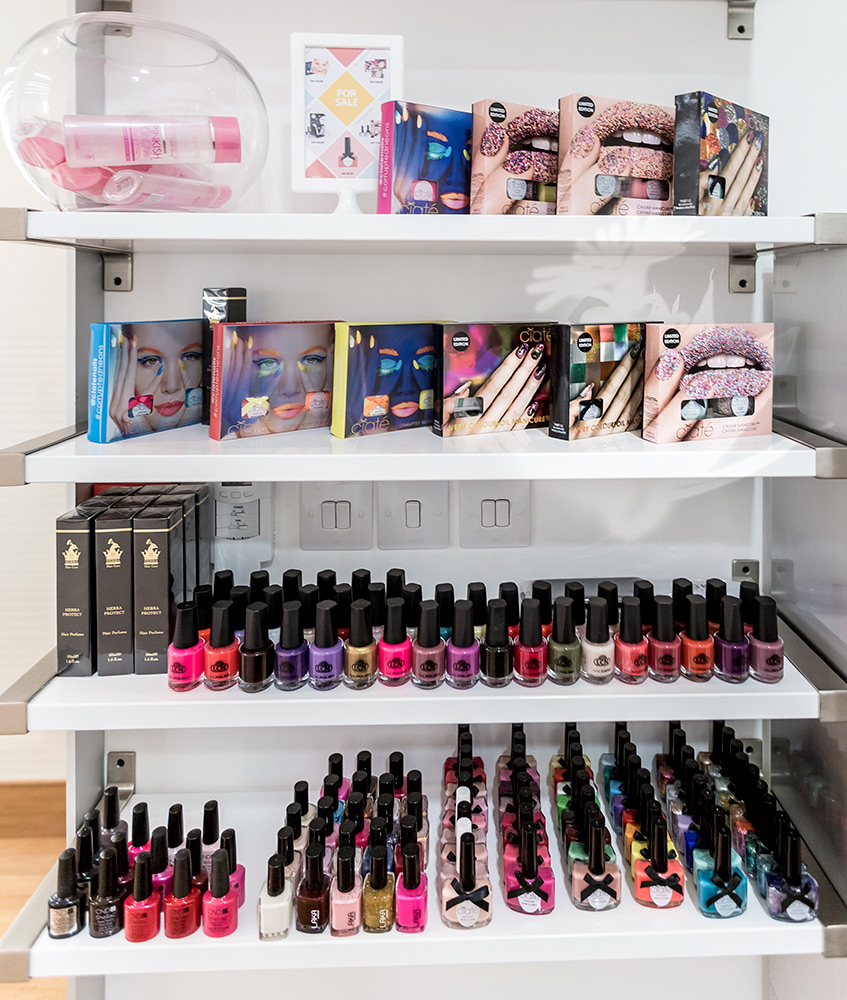 Tips & Tricks:
The ladies come with a POS Machine – you can pay with your card!
Add them on WhatsApp and receive a 5% discount: +971 52 812 2995
They're at Media One Hotel every Wednesday from 6:00pm for Ladies Night
WE SAID THIS: Don't miss Rula's last #100DaysofMyDubai experience, where she masters the art of letting go at Touch of Clay with Mubarraka Nandi.