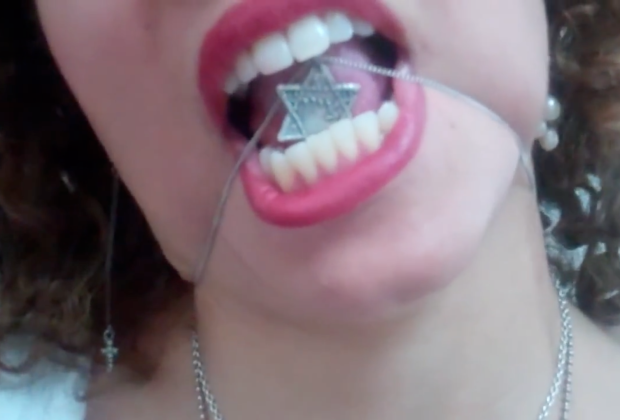 Israeli activist Orit Arfa has released a much reviled, pro-settlement protest video that even she proudly calls "the worst Miley Cyrus parody yet".
In the video, Arfa tongues a Star of David and wears a kaffiyeh around her chest while swinging on a plastic bouncy ball she says she bought from a Palestinian for about six dollars.
"They came in with a wrecking ball/Tore down our homes and all we loved/All we wanted was to live our lives/All they ever did was hate us," she sings.
Arfa is referring to the 2005 eviction of Israeli settlers from Gaza ordered by then-Prime Minister Ariel Sharon – an ever controversial move, even as some 600,000 Jewish settlers (Arfa is one of them) currently remain in the West Bank and East Jerusalem, areas claimed by Palestinians.
In her last parody video "Jews Can't Stop", Arfa sings:
"It's our land, we can build where we want/It's our land, we can pray where we want."
Now dubbed the "Israeli Settler Miley", Arfa and her parodies have caused shock waves of outrage on social media channels.
Check out "Gaza Wrecking Ball" below:
WE SAID THIS: For our favorite Miley parody, check out Steve Kandyl's version on Chatroulette.