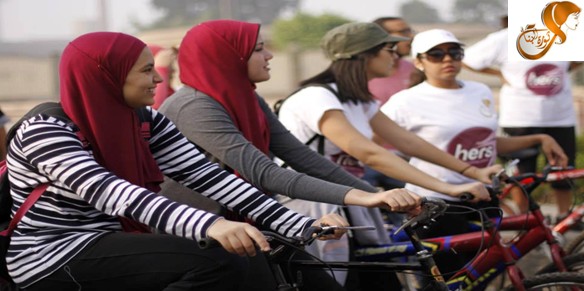 Girls' Revolution and Go Bike are celebrating the second anniversary of their "We Will Ride Bicycles" event next Friday, Jan. 31.
The initiative aims to advance women's rights in Egypt, from combating the country's rampant sexual harassment to promoting freedom of expression and movement.
"Because it's our right, as girls, to choose comfortable means of transportation like bicycles. Because it is our right to ride bicycles without being condemned," the organizers wrote.
The event will take place in Korba, meeting at 7am in Panorama. The cycling begins at 8am – don't be late or you'll be left behind! – and ends before noon.
If you have your own bike, the event is free, otherwise you can purchase a ticket with valid ID for LE 35 at Miza Shop in New Cairo (16 Imam Ali St., Ismaelya Square next to St. George School) or the Italian Club in Downtown (Abd El-Khaled Tharwat St.).
For information or tickets elsewhere in the city, call 01097139243.
WE SAID THIS: Happy cycling!