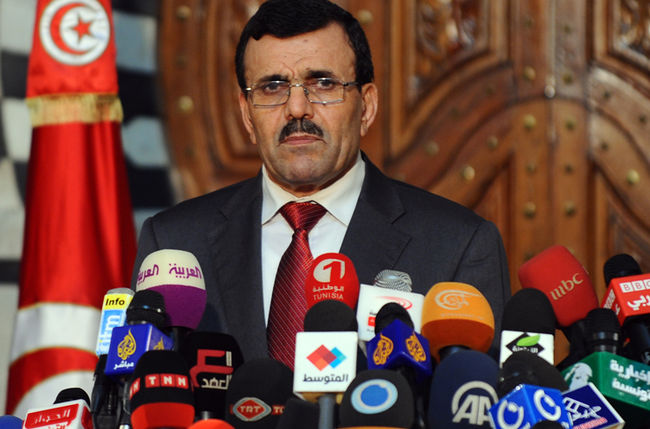 Following a months-long political crisis, Tunisian Prime Minister Ali Larayedh announced on national television Thursday that he will step down from office in order to make way for a caretaker government.
Larayedh, a member the moderate Islamist Ennahda party, presented his letter of resignation after his televised speech. An interim PM, Mehdi Jomaa, is expected to take his place.
Larayedh's resignation was part of a deal struck with the opposition in a larger effort to get the country's post-revolution transition to democracy back on track.
"I hope the country will be a model for democratic transition," Larayedh told reporters at the presidential palace after stepping down.
Meanwhile, the national assembly is voting on the last clauses of the new constitution later this week and Tunisia's Constitutional Assembly has recently finalised membership of the High Electoral Commission, which will oversee national elections later this year.
WE SAID THIS: Don't miss Discovering MENA: Key Political Moments from 2013.