The results of a regional survey was published recently detailing public opinion on a number of topics, from gender roles and religious tolerance to democracy and military rule, across seven Middle Eastern countries.
The survey, conducted by the University of Michigan's Institute of Social Research, took place roughly over three years and focused primarily on Tunisia, the birthplace of the Arab Spring, in the aftermath of its revolution.
But a significant portion of the study compared perceptions of hot-button topics in Tunisia, Egypt, Turkey, Iraq, Lebanon, Pakistan and Saudi Arabia.
Gender
Saudi Arabia and Pakistan predictably scored most conservative when it came to women's issues, such as mode of dress, while Turkey and Lebanon rated more liberal.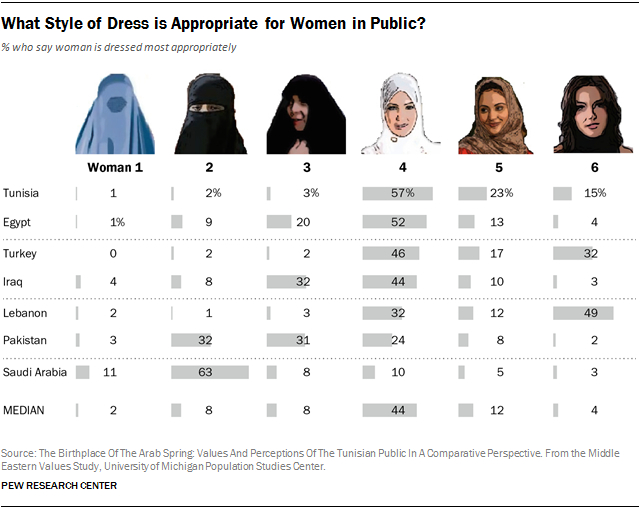 Interestingly, an overwhelming majority of Egyptian respondents (more than any of the other countries) – who deemed the hijab as the most appropriate form of women's dress in public – said that women don't have the right to wear what they want. We wouldn't be surprised if this was correlated with the country's rampant sexual harassment.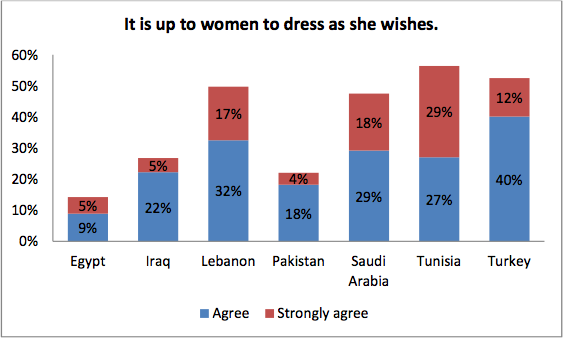 When it came to gender equality, Egypt and Saudi Arabia scored lowest, while Turkey and Lebanon scored highest.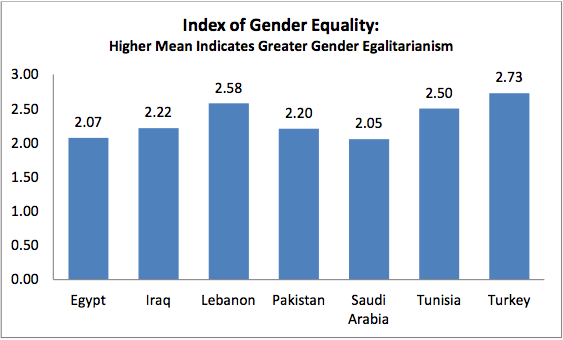 The majority of Saudi and Iraqi respondents think it's fine for men to have more than one wife, while most of the respondents in the other countries disagreed.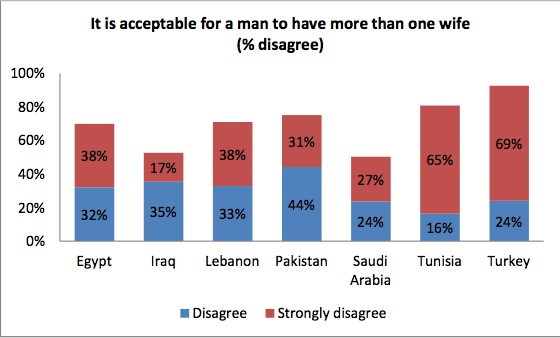 Meanwhile, in all seven countries, respondents think men have priority over women when it comes to political leadership, jobs and university education.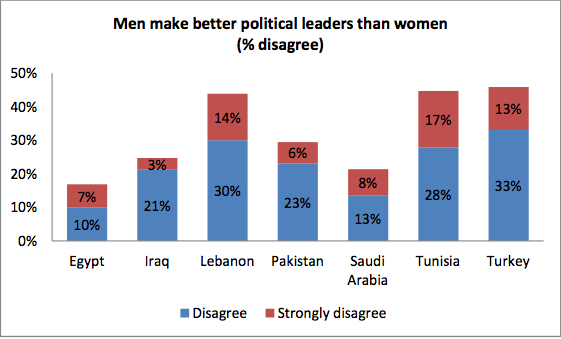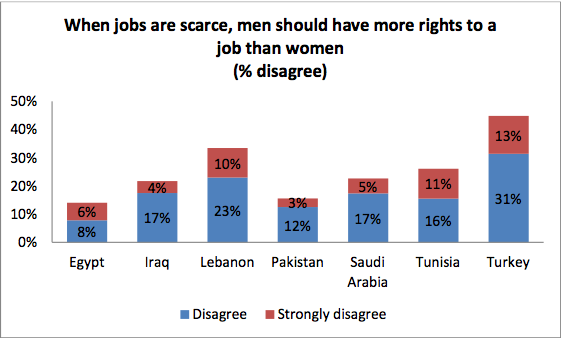 Lebanon secured its reputation for good lovin', while most Turkish respondents also supported love as the most important basis for marriage.
Politics
When it came to political issues, the majority of respondents in all countries dig democracy.
Surprisingly, a majority of the Egyptian respondents supported an Islamic government. The survey in Egypt took place from June to August in 2011, when ousted former president Mohammed Morsy won the elections.
Most of the Egyptian survey participants also supported military rule – the only country to respond favorably.
While it seems all of the countries are so over dictatorial rule, duh.
Lebanese respondents were the only ones not proud to be citizens of their country, while the Egyptians were the most patriotic.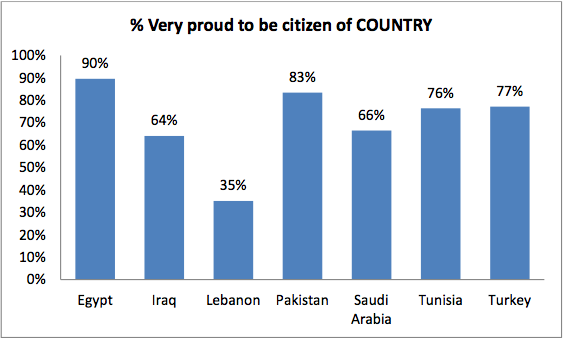 And Egypt and Pakistan were the only countries in which most survey participants preferred to have religion served with their politics.
Religion
Respondents from Pakistan and Tunisia prioritize their religious identity over their national identity.
While Saudi Arabia predictably scored highest when it came to interfaith intolerance.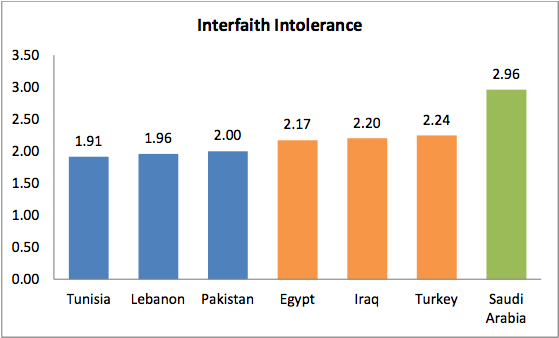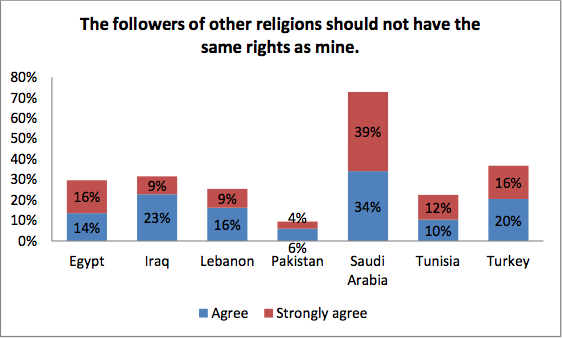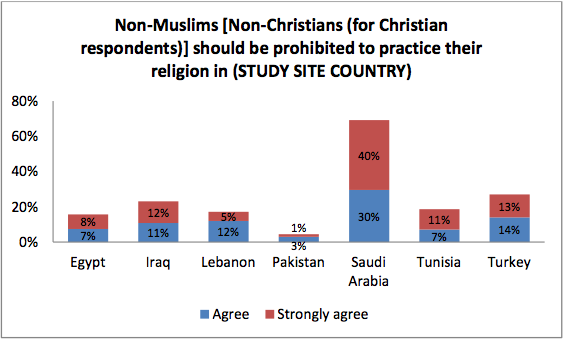 And it seems errbody buys into conspiracy theories against Muslims.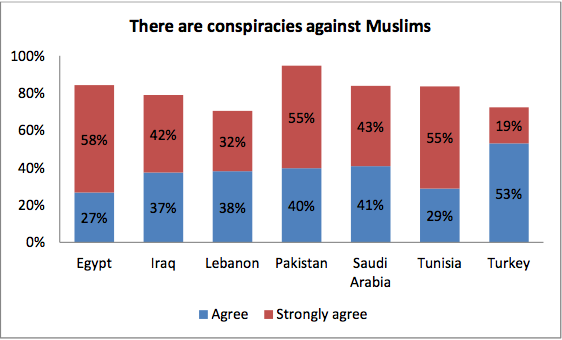 WE SAID THIS: Don't miss Discovering MENA: Key Political Moments from 2013.