There are many box office movies of the Ancient Egyptian kingdom, and how the great Pharos ruled the historic land. We have also hundreds of books written about the Egyptian History and the wars that took place, but we will always be wondering what our ancestors were really like, and so did this Egyptian artist Joe El-Naggar.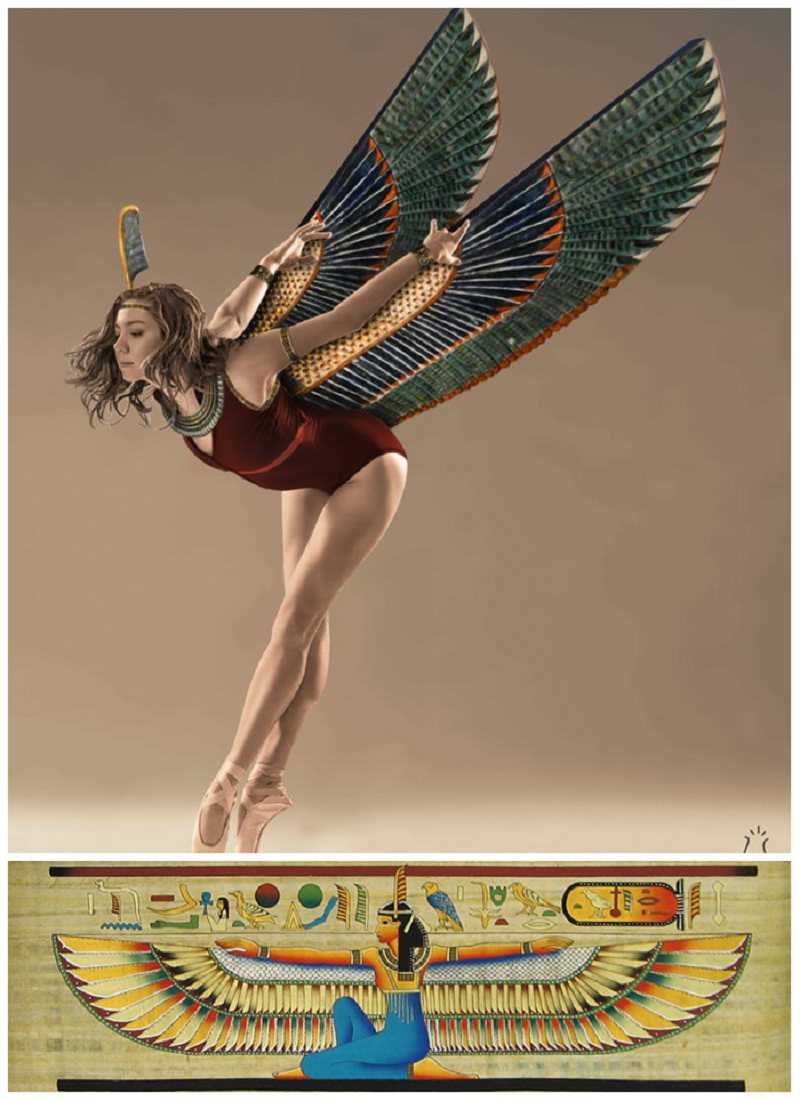 Joe El-Naggar, an instinctive Artist, set no limits to his imagination and decided to blend ballet dancers into the Gods of the Ancient Egyptian history using only his Photoshop skills, and we are really admiring the outcome.
EL-Nagar decided to feature four of the Egyptian gods and imagined their reincarnation as ballet dancers, which, in my opinion, added a complexity of art, romance, and strength. He represented the warrior goddess Rekhmet and Ram Khnum, one of the oldest Egyptian gods. Also, Ra, the god of sun and Maat, the god of justice.
WE SAID THIS: Photoshop like an Egyptian! Get it?