Here're The Five Most Uplifting Places in Dubai to Inspire the Jaded Tourist
Via: Oyster Hotel Reviews
By Thomas Grunder
Been there, done that. It's practically the same old, same old – just in a different city. Have you begun thinking this way about your travels? Do the places you visit underwhelm you because the experiences are too similar to each other and you tend to deal with a thick volume of tourists when you go exploring?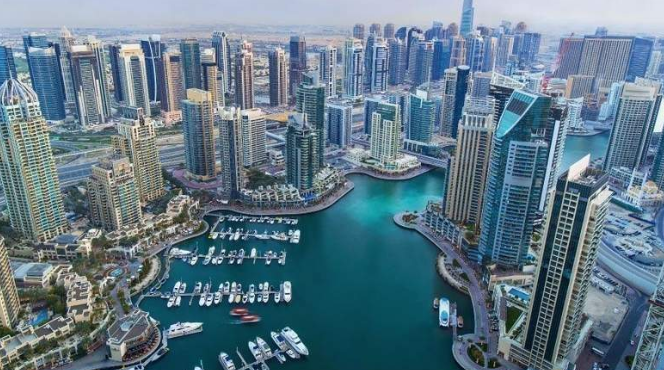 If you have already become somewhat jaded as a tourist but you have that little light of hope that the world still has something life-changing to offer you, come to Dubai. "The City of Gold" is not called the city where the impossible becomes possible for nothing.
Here are five of the most uplifting places in the City of Gold to jolt you out of your jaded state:
1. Burj Khalifa
This is one of the most spectacular hotels in the world but it is just as famous for something else. Here, you can observe two sunsets on the same day. The incredible height of this structure makes this unique experience possible.
There are not too many places on this planet that can offer you a view of two sunsets in a short span of time. Enjoy this natural wonder and forget about the busy pace of life.
Also, there is something powerful and spiritual about sunsets. So, if you are feeling jaded, take the time to enjoy "a couple of sunsets" on the same day and rekindle your child-like wonder about the world.
2. Sheikh Zayed Grand Mosque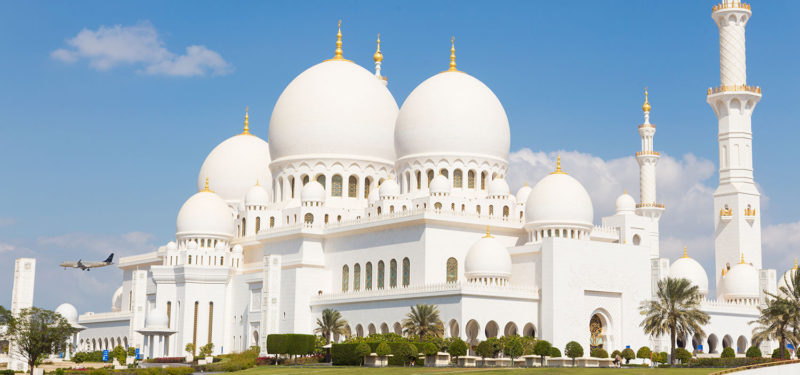 This is one solemn and stunning place of worship that tourists actually like to visit, be they observant of Islam or of a different faith. Including this in your Dubai itinerary will provide you a good perspective of "active spirituality," which not a lot of people these days actually possess.
Come to the Sheikh Zayed Grand Mosque during prayer hours and marvel at the religious devotion displayed here. You may just become inspired to take your spiritual beliefs more seriously and learn to develop a kind of joy that is unaffected by life situations.
3. The Dubai Fountain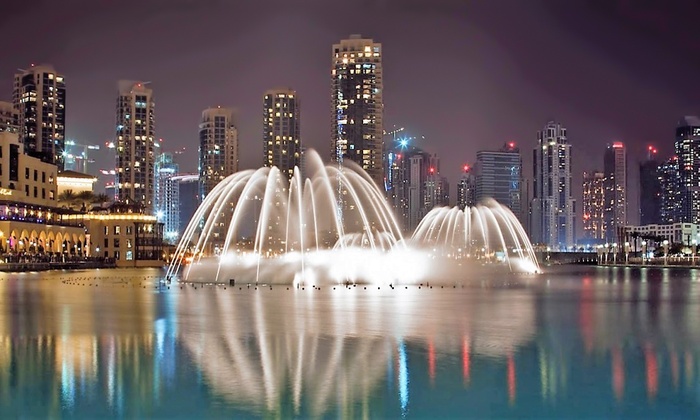 If you have already included a visit to Burj Khalifa, linger in the same area until nighttime to witness the largest choreographed fountain system in the world.
If you want a free show that is sure to delight your eyes, and at the same time, make you feel emotional (think: happy!), the mesmerizing Dubai Fountain can provide you one.
4. The Dubai Miracle Garden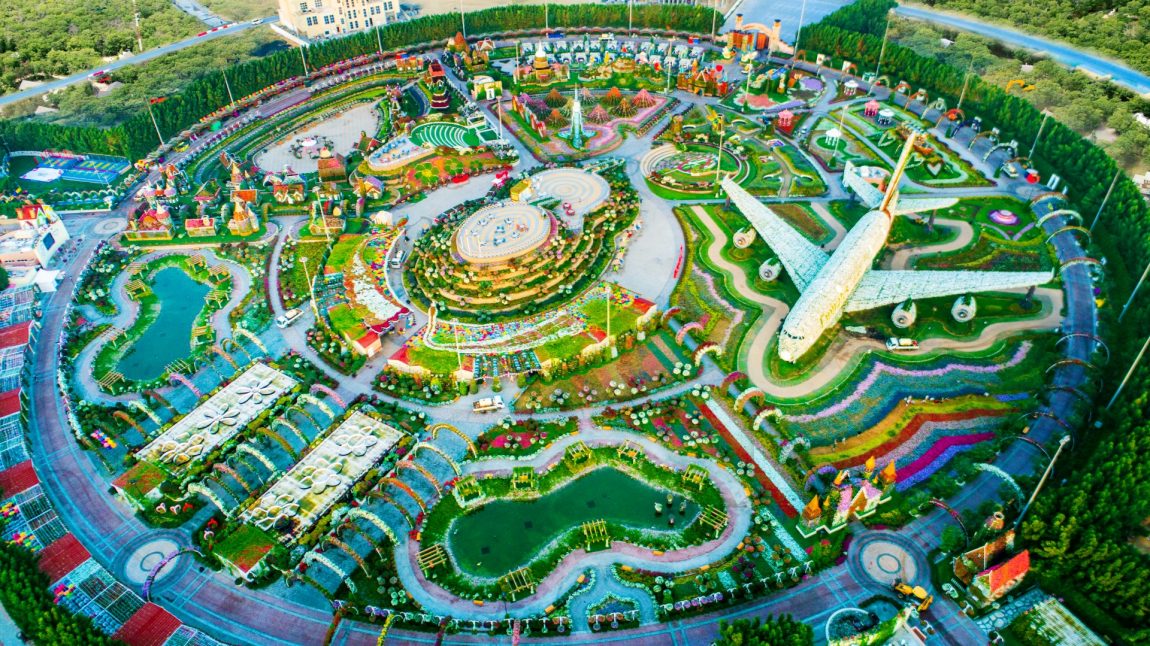 A glorious garden in the middle of the desert is definitely an uplifting place to see.
This garden, which is home to millions of beautiful flowers, is living proof that anything is possible.
Come to Dubai after the summer and witness the amazing array of colorful blooms that have been arranged and designed artistically to delight all visitors.
It never gets too crowded here. You can just find a seat and take in the colorful view, and inhale the heady scent of the flowers. If you want to enjoy a meal amidst this enchanting garden setting, there are designated places where you may do so.
5. Beachside Hotels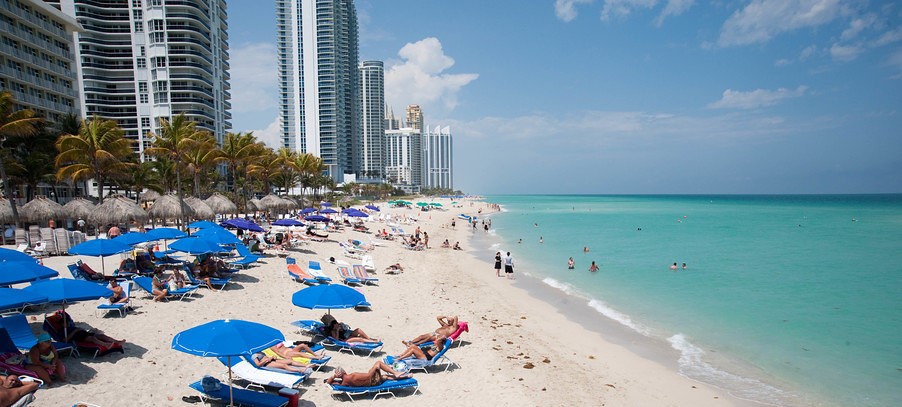 Stay at a place that offers you magnificent ocean views.
Even if you are right in the city, you can treat yourself to the beauty of nature and instantly feel inspired. Whether it's in the Palm Jumeirah, Dubai Marina, Jebel Ali or along the Jumeirah-Umm Suqeim area, staying in a beachside hotel ensures you get a feel of the ocean's mystical beauty.
Staying in a luxury family beachfront resort that does not only boast stunning ocean views for guests but also luxuriant landscaping around the resort will make you feel like you are on a holiday of renewal and meditation.
The best resort hotels also have other leisure offerings for Dubai tourists. There's even one with an equestrian center as well as an animal corner that will allow you to get up close and personal with rare and gorgeous birds such as the Indian Peafowl, Common Hoopoe, Indian Roller, White-Eared Bulbul, and Black Redstart.
Revitalize your mind, body, and spirit in Dubai
When you come to any of these places in Dubai, you can stay away from cliché experiences and discover things that can rejuvenate the world explorer that you are.
And, to make your experience unique, stop dressing like a tourist. Instead, dress sensibly in your favorite versatile organic cotton dress or any other comfortable ensemble.
Then you can just focus on what these places truly have to offer because all you need to do is get there, find a quiet spot, focus and empty your mind.
WE SAID THIS: Seems like we just figured new places to be added to our bucket list.