The world is suffering from humankind's life choices and sometimes a visual alert is all it takes to turn your life green. Visitors of Dubai's Expo 2020 will witness the effect of our choices on the planet in Exhibition Terra at the Sustainability Pavillion.
From an interactive walk in an Arabian Wadi that used to be inhabited by wild animals, like cheetahs and elephants, to a deep sea fish suffering from ocean's waste; the exhibition plans on shedding light on the plastic crisis and sustainability with huge colored models. In addition to a balance maze, where visitors have to work together to restore earth's balance.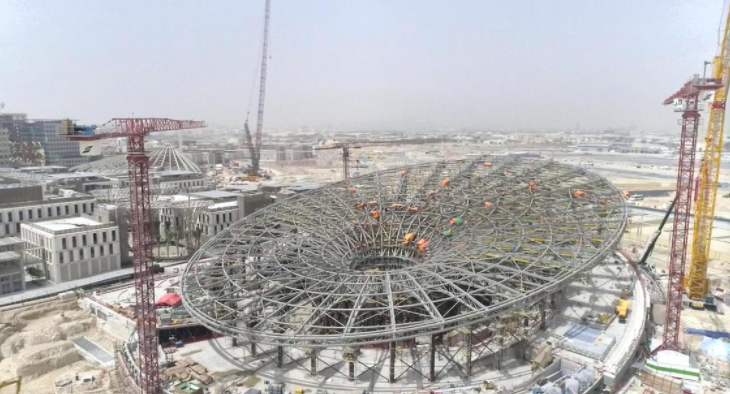 The expo is committed to being an eco-friendly event, with a 130-meter-wide canopy that will use sun rays to generate electricity during the day and collect air water at night. The food packaging will also be sustainably made.
"It will be a stirring, and at times emotional, experience as visitors come face-to-face with the significance of their individual choices. We hope they will emerge with a new perspective that inspires millions of people of all ages to take action in their own lives as we all come together to welcome a better future," said John Bull, Director of the Sustainability Pavilion.
This year, over 170 countries will be represented at Expo 2020, with the site split into three main Pavilions; Opportunity Pavilion, Mobility Pavilion, and Sustainability Pavilion. Other than the global awareness exhibition, the event will witness UAE's first opera. Titled Al-Wasl, a two-hour production will be created by award-winning Composer Mohammad Fairouz and written by Librettist Maha Gargash. The event will include Emirati and global talents to celebrate the UAE's rich heritage and innovative spirit.