More Emirati Schools Are Switching to VR Technology to Boost Learning
Via Lithodomos VR.
The rate with which we develop on the technological aspect is unprecedented in all of history. However, it seems as big data, fin-tech, and programming are changing the world for the better, our methods and techniques in classrooms are getting more outdated but the UAE wants this to change.
Within the UAE, many schools are experimenting with virtual reality to help students engage their creative thinking as well as imagination. In other words, applications of virtual reality in schools is bringing education to life. For instance, teachers in Abu Dhabi are utilizing popular online games such as Minecraft, in which students can build objects using a wide array of blocks.
Bett MEA, an education conference held at Abu Dhabi National Exhibition Centre on Monday, saw teachers discussing the impact of these techniques on students in the classroom, and how it will impact the future of education in the country.
The utilization of VR, and headsets, in helping students visualize their lessons, has gotten some nods of approval from the attendees.
"Virtual reality does many great things. It's great for storytelling and for students to see advanced concepts they couldn't have experienced," said Anthony Salcito to the National, Vice President of Worldwide Education at Microsoft.
For example, if students are studying the age of the dinosaurs, when giant lizards roamed the earth millions of years ago, it would be better if augmented reality interactive software was used instead of traditional textbooks. The classroom is going to be revolutionized from a one-sided environment to an interactive, dynamic place where thousands of possibilities are in hand.
"A very small percentage of schools (mostly private) are using virtual reality, augmented reality, and mixed reality at present. And, they are using it only as an after-school activity," said Omar Farooqui, Founder of Dubai-based Coded Minds, a company that offers alternative methods of education by creating programs such as the one mentioned earlier to young people.
"In the near future, augmented reality and mixed reality will take over subject matter learning while artificial intelligence will help teachers to personalize learning," he continued. In other words, experts see that VR technologies are soon to become an integral part of schools in the UAE and around the world.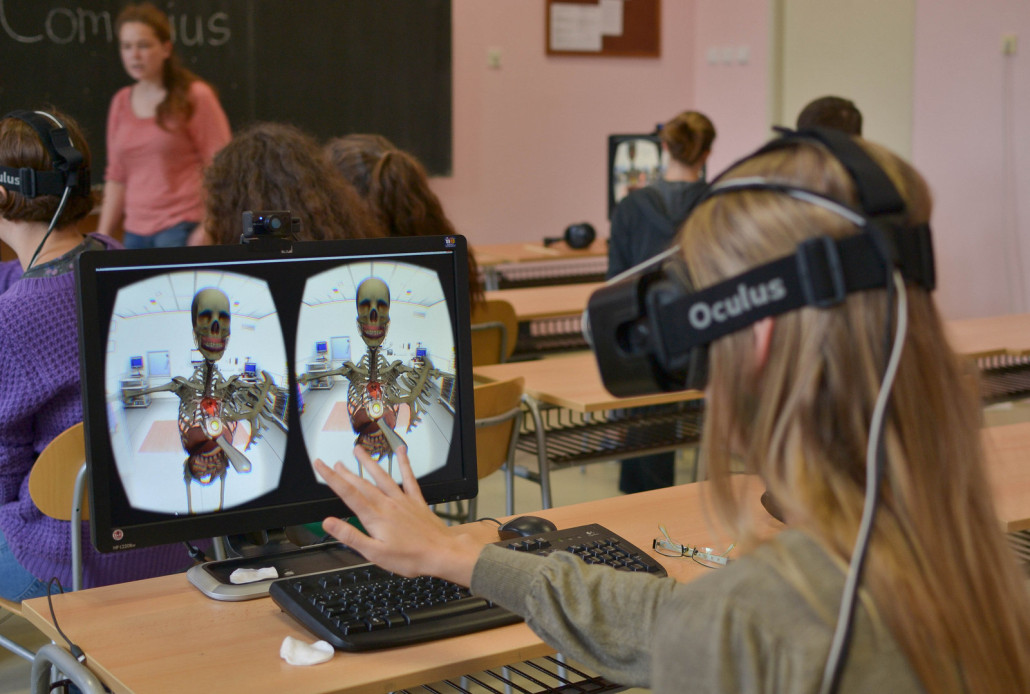 Some schools are already using it in activities, where, for example, students get to design bridges and then their designs are 3D-printed, so they could see the end result for themselves. This technique helps the teacher to create an immersive atmosphere for students that helps these youngsters unlock all their hidden potentials.
"We are trying to create unique learning experiences for our pupils. For example, if a class is studying the human body, they just have to swipe to look at the different systems in the body," said Andy Turner, Head of Education Technology and Innovation at Aldar Academies, a school developer in Abu Dhabi.
It seems that more schools in the UAE will soon be replacing their whiteboards with VR headsets, and without a doubt, it is going to revolutionize everything we have developed so far about education.
WE SAID THIS: Wow! I wish I had that in class while growing up!