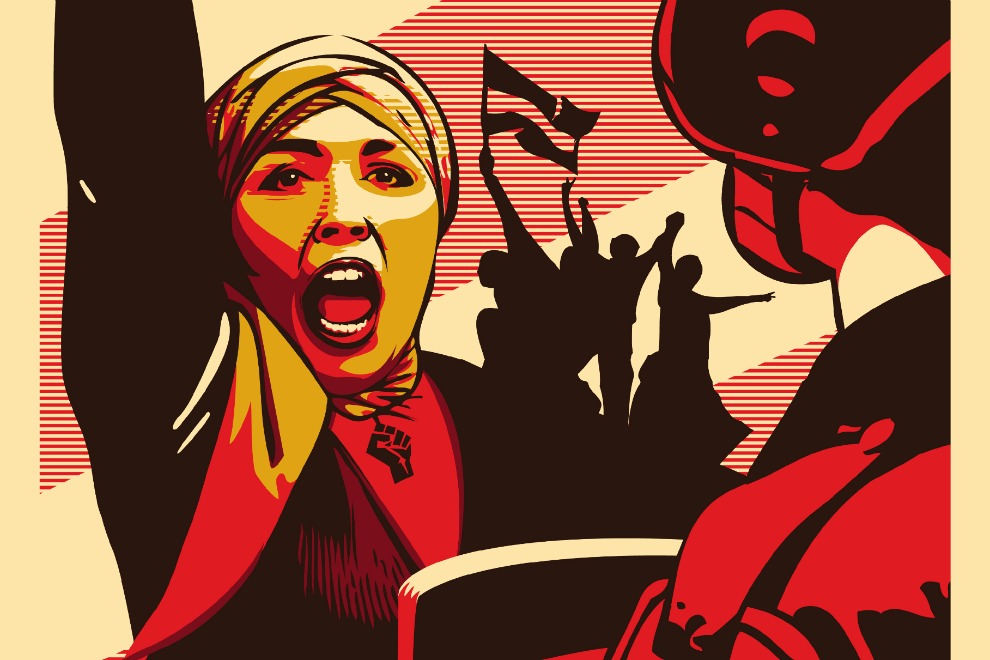 Ahead of the third anniversary of Egypt's Jan. 25, 2011 uprising, Amnesty International has released a damning 50-page report about "unprecedented" human rights abuses in the country.
"Egypt has witnessed a series of damaging blows to human rights and state violence on an unprecedented scale over the last seven months. Three years on, the demands of the '25 January Revolution' for dignity and human rights seem further away than ever. Several of its architects are behind bars and repression and impunity are the order of the day," said Hassiba Hadj Sahraoui, Deputy Director of the Middle East and North Africa Program at Amnesty International.
The report claims that some 1,400 people have been killed in political violence since last summer's change of government, which saw the removal of the Muslim Brotherhood from power and the return of a military-backed regime.
A recent report by Human Rights Watch raised similar concerns, asserting alarm over the country's ongoing sectarian strife and violations of basic civil liberties, from freedom of expression to women's rights, under both the current government and the previous Morsy-led regime.
Meanwhile, a state-sponsored crackdown on dissent has targeted a broad range of voices and movements critical of government policies, from supporters of the Muslim Brotherhood (which is now deemed a terrorist organization in Egypt) and media to human rights organizations and revolutionary activists.
"Their current policies are a betrayal of all the aspirations for bread, freedom and social justice of the '25 January Revolution'," accused Sahraoui.
Last week, a draft constitution was overwhelmingly passed in a two-day referendum about which election observers from Democracy International expressed "serious concerns".
"The referendum took place against a backdrop of arrests and detention of dissenting voices. There was no real opportunity for those opposed to the government's roadmap or the proposed constitution to dissent," the Democracy International team wrote in a statement.
Meanwhile, observers from Transparency International questioned Egypt's repressive political climate as the country prepares for parliamentary and presidential elections, which are supposed to be held within six months.
"The government is responding to a deep desire from the majority of the Egyptians to move toward a democratic path, peace and stability, but the current political context creates severe obstacles to advancing democracy," said Kol Preap, head of the Transparency International observer mission.
WE SAID THIS: Don't miss "Crackdown on Dissent", an analysis of the repression of protest movements worldwide, from Egypt to Spain.