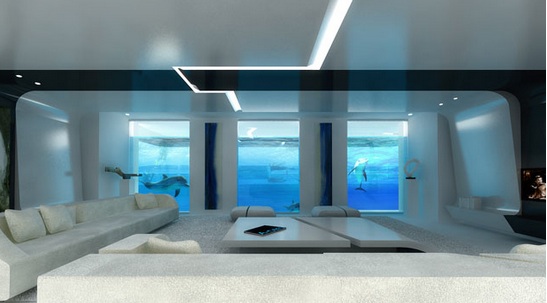 According to celebrity architect Joaquain Torres, Madonna is not only planning to build a home in Dubai but the diva is also arranging for a dolphin tank to be placed in her living room.
Online petitions have already circulated calling for the release of the (proposed) dolphins, but Madonna's rep responded swiftly with a short, one-line statement denying the rumor: "Despite reports to the contrary, Madonna does not own a home in Dubai with dolphins."
Torres appeared to counter this claim on Twitter when he said that although it has not been built, the home (which he designed) was planned and includes live, captive dolphins.
Environmental activists responded to the rumor with outrage: "This is why Madonna is called 'Material Girl.' With all her money she should be helping animals not exploiting them," claimed one particularly irate animal rights advocate.
WE SAID THIS: In Madonna's words, "You know that we are living in a material world" – we just hope that doesn't include captive dolphins for the sake of interior design!