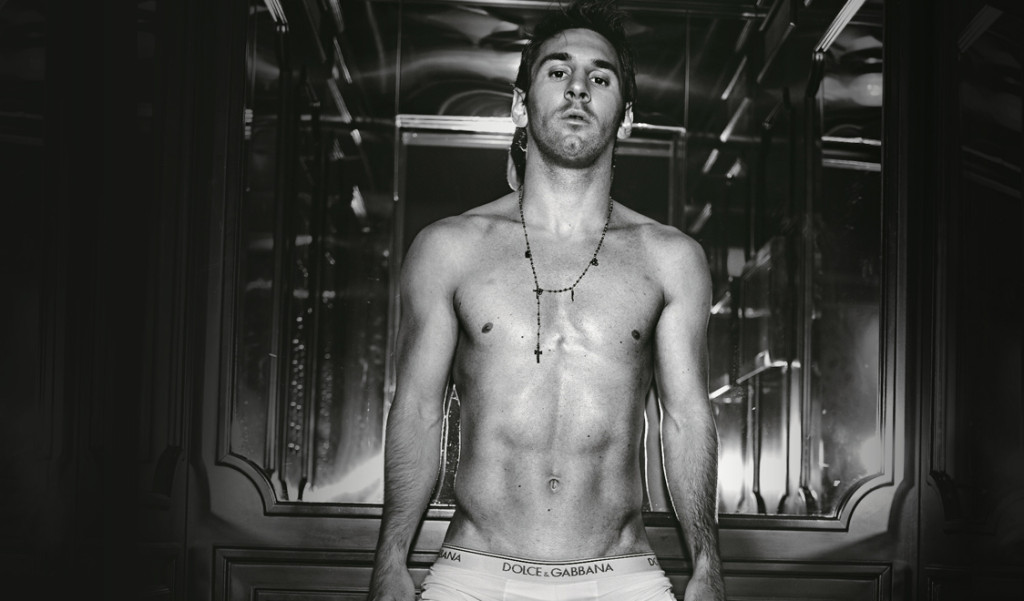 Lionel Messi needs no introduction. In this interview sponsored by Adidas, the world's best footballer reflects on his country's competitors at the World Cup, the possibility of an Argentinian win in Brazil and the responsibilities of team captaincy.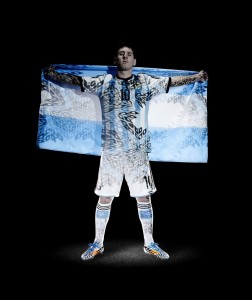 Whenever the Argentina team plays, all eyes are on you. Is this the moment that you and your teammates make your country a great football force again?
I hope so. I hope it's the summer that Argentina become champions. I know how much it would mean to every person back home. I'm going to Brazil because I want to be a champion, and win the World Cup for my teammates, my family, my people. I will give 100%, I always do. But it is a team game, it is not all about me. If the win doesn't come, it won't be because we haven't tried hard enough. We are motivated, we are ready.
What did you learn from the 2010 FIFA World Cup, where you crashed out to a very good Germany side?
That the most important thing is that the team be strong, that they be together, that they fight for each other. The tournament is very short, so one mistake and you can be on your way home. It was very disappointing losing to Germany, but they were an excellent side on the day. They still are. We learned that you have to concentrate hard, every moment. We are more focused than ever on the job in hand this time around.
You're often identified more with Barcelona than Argentina, would you like to change that this summer?
Yes. I want to win for Argentina. I love my club football and I love Barcelona, which has been my home since I was 12, but I have always felt strongly loyal to my country. I've never stopped being Argentine, and I've never wanted to. I feel very proud of it. I want to be as successful for my country as I am for my club. The whole team want that.
You face Bosnia, Iran and Nigeria in the group stages. Do you see that as an easy group?
It's very dangerous to think like that. People may point to us as favourites for the group, and I guess we are, but the World Cup is all about upsetting the odds. For two sides like Bosnia and Iran, to get to the World Cup is absolutely huge, a major moment, and they are going to be very hyped up, very excited. Every team that has qualified has beaten good football teams on the way here, and they will be looking to get our scalp. And Nigeria are very dangerous. They are consistent performers at the World Cup, and you get the feeling that one year they might do really well. Yes, there are harder groups out there, but it is not an easy group.
How much would it mean to win for Argentina on Brazilian soil, would it make the victory that little bit sweeter?
I'd be lying to say that it wouldn't be very special. Brazil against Argentina in the final at the Maracana? That would be some dream, wouldn't it? You can only imagine how much the people back home in Argentina would love it if we could beat Brazil – it would be talked about forever. I know the passion of our people, and they have just as much love for football as the Brazilians do, it is fantastic. We should have a lot of fans in Brazil, too, so hopefully our games can feel like home matches, even though they aren't.
Who did you enjoy watching as a boy in the World Cup, do you have any vivid memories from past tournaments?
I always admired Pablo Aimar, he came from River and I followed him a lot, he was my favourite. To have played with him is something very special for me. I was very young, but I remember watching Diego Maradona in the 1994 World Cup. And when I was a little older, Zidane for France, Ronaldo, Ronaldinho and Rivaldo for Brazil. They are all superb players, ones that you can learn from as a young player.
How has your style of play changed? Are you the same Leo Messi as you were playing on the streets as a kid?
My style has pretty much stayed the same, I have played this way since I was a young boy. I have learned a lot and have evolved wherever I have been, and there was more technical work and ball work when I came to Spain from Argentina, but I have always tried to express myself in the same way. I have learned tactically too, but when it's just me and the ball, that's when I'm happiest – attacking.
How much of an honour is it being Argentina captain?
A huge honour, one of the biggest honours you can have as an Argentine. Alejandro Sabella has said it has helped my game, and maybe it does get you thinking a little bit more about what you can do for your team and how you can help the side. I am enjoying it.
Does it affect how you act on the pitch very much?
Being the captain doesn't distract me from my natural game, which is to attack defenders. And off the pitch, I do the same things as ever with my teammates. As a person, I am the same with them. I am always available to help anyone who needs help though. I remember senior players being great with me when I was young and coming through for Argentina, so I try to be like that with them, too. That's an important part of captaincy.
How do you see Argentina playing this summer, tactically? You have a wealth of attacking talent…
Alejandro Sabella is very good at varying our play, and the way we qualified with a bit of style should make us very confident. Topping the South American group was an achievement. We have played 4-4-1-1 with me behind Gonzalo Higuain, and we have used 4-3-3. We have a lot of great players, so the side should score goals. Higuain, Sergio Aguero, Angel di Maria, Carlos Tevez, Ezequiel Lavezzi, Rodrigo Palacio, Javier Pastore, Erik Lamela, Ricky Alvarez.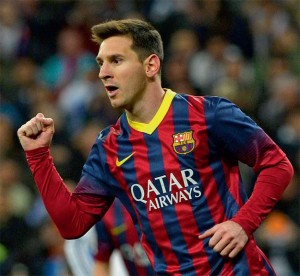 You're being hailed as the best in the world at 26. How much better can you get over the next five years?
I don't think about trying to be the best. Judge me when I retire, I think. I always look forward, the things that have been won already are in the past. On to the next challenge. But every single day I try to improve myself. You can always improve parts of your game. 100% perfect is not possible. Helping your team to win is always the most crucial thing, rather than my individual performance. People mention my goals a lot but that is secondary to winning games and winning competitions. My motivation is to wake up every day happy, to be professional but to have fun.
Is the Golden Boot something you'd like to add to your trophy cabinet?
Of course! I like to score goals, and if I could get the Golden Boot, it would be something very special for me. But more importantly, it would mean that Argentina are doing well. The team of the Golden Boot winner usually makes it to the semi finals or further, and that is what we want. But I would happily not score any goals and swap that for a World Cup!
How do you prepare for a World Cup match? It there a different way of approaching games?
It is not different. I address it like I would for any match. Whether it's the World Cup, Champions League, Copa del Rey, I prepare for all games totally the same. Every game needs to be treated as a final, as the most important game of your career.
How do you manage your time away from football?
I try not to change my lifestyle, I just want to be a normal guy. I am a normal guy, I just play football, that's all. With my family and friends, I'm just Leo. That's the way to keep your feet on the ground. I like to listen to music, to watch some TV, talk to friends. It is the best way to stay rested and to be fresh for each game.
WE SAID THIS: Don't miss our Q&A with Uruguay Forward Edinson Cavani.