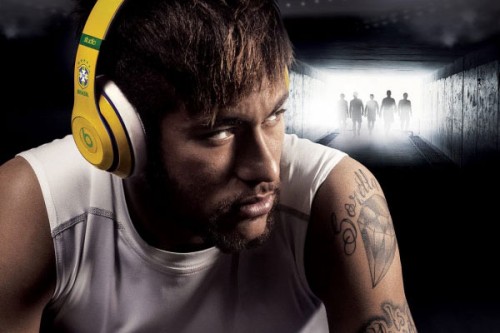 With the World Cup well underway, we thought it only natural to give credit where it's due by crowning the best World Cup ads this year.
First Place goes an unusual contender in the football field, Beats By Dre. The headphone giant has mostly concentrated their efforts on sponsoring rap stars and pop stars, but like everyone else has decided to jump on the World Cup bandwagon.
We're happy they did, with a bundle of star footballers as well as a touching story behind each one's "game before the game" and how they prep for big matches. We tip our hats to Beats this year.
Beats by Dre – "The Game Before the Game"
Second place goes to McDonald's "Gol" ad, highlighting some of the coolest football tricks and hacks to be filmed in a while, if you ask me. Not only that, but these little kids and the woman at the end can school any male football aficionado I have come across!
McDonald's – "Gol"
Last but definitely not least is Nike's "Risk Everything" ad. Set in the future, in which football clones are taking over the world and have set our present day super stars to pasture. The global stars are set with the task of winning back the pitch and showing the world there is a reason for their talent and why we love watching the sport so much.
Nike – "Risk Everything"
While the above three get our thumbs up for the best World Cup ads thus far, Hooters by far gets the worst! Here's to show that Americans will never understand "soccer". Thank you for wasting a minute of my life.
WE SAID THIS: We wonder if these big boys will be releasing anything towards the end of the World Cup…