Obsessed all day with what you'd like to break your fast with, that cold bottle of water gulped down as soon as you hear the adhan making you feel all human again, that buzz and headache at the same time in the aftermath of fasting, looking forward to that kick of coffee right after fitar, holding on to your shisha for hours on end, an excuse to eat again at Sohour, the lovely daily meet ups with friends and close ones… yep, that pretty much sums up Ramadan for most of us.
But in the middle of the heat and having no energy, cooking for yourself or guests for Iftar can be a real pain, especially when you have to use your senses to have the food turn out as presentable and tasty as possible.
In an attempt to make life easier, here are a few recipes and ideas for easy Ramadan meals that will cut you down on some time and effort – much needed to keep you intact before you collapse!
Mushroom Orzo (Lesan Asfour)
This is a super easy and new way of making orzo – a bit similar to risotto but without having to watch the stock cook the rice like a hawk. Basically, boil the orzo like you would do with pasta and drain, saving aside one ladle of the pasta water.
Sautee some mushrooms in garlic and olive oil, add dill, cooking cream, Parmesan then your orzo and a bit of the water until it's all blended and cook for a further five minutes.
Roasted Tomato Soup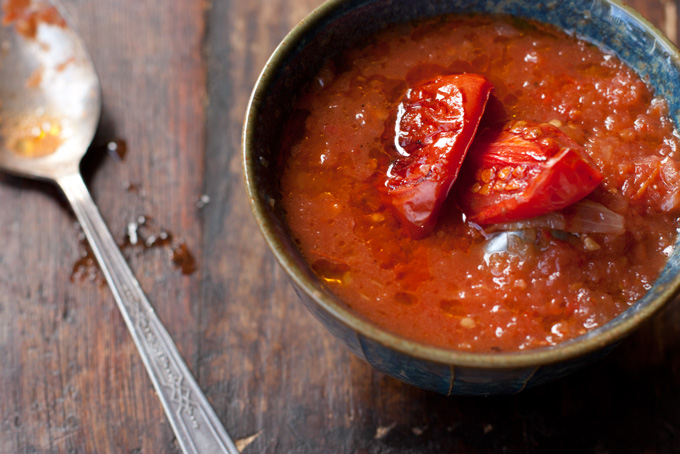 This method of roasting the veggies before making them into a soup is not only healthier, but also gives it a smoky rich taste. It can also survive in your freezer for weeks, so make a good batch that you can heat up anytime.
Cut tomatoes, onions and carrots in half and put in an oven dish with whole garlic cloves, basil leaves and olive oil. Roast in oven for approximately 45 minutes.
Move to a pot over heat. Mash the veggies with a wooden spoon and add one cup of stock. Cover and simmer for 20 minutes. Blend with a hand blender, then add cooking cream and cook for another five minutes et voila!
Fillet Pot Roast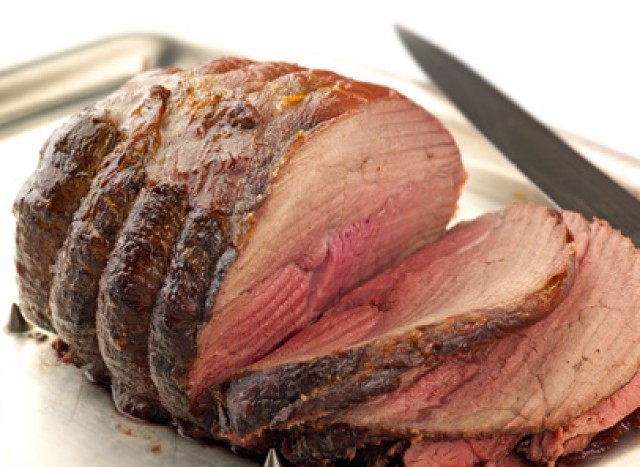 Same cut as the fillet, but it's a whole chunk and usually served in big gatherings – a bit underrated as well, although it's an amazing piece of meat and so easy to make. The tip here is to coat the fillet chunk in marinade (one tbsp. each olive oil, Dijon mustard and balsamic vinegar, then coat in black peppercorns).
Stick it in the oven on medium high for 15-30 minutes, depending on how you usually eat your steak (15 for medium rare, 20 for medium, 25 for medium well and 30 for well done). The pink colour on the inside with the crispier outside drenched in marinade is to die for! Serve with roasted potatoes.
Spaghetti Bolognaise Gratin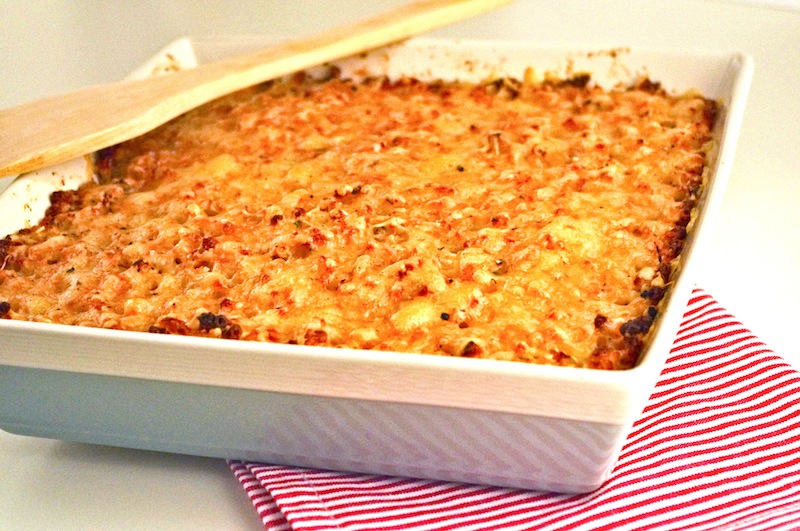 Also not very common, but it's such great comfort food and easy to whip up. Layer your spaghetti bolognaise in an oven dish and prepare your béchamel (one cup milk, 3 tbsp. flour dissolved in one cup water, mastic and cardamom all over heat until thick).
Sprinkle some cheese over the béchamel layer and place in the oven for approximately 30 minutes or until it's golden brown.
Chicken Tray Bake
Tray bakes are a great way of eating healthy and effortlessly. This chicken version is really easy to make and tastes amazing.
You will need an assortment of chicken breasts and thighs, washed well. Layer your tray with the chicken and add olive oil, lemon, garlic, honey, sumac, thyme, salt and pepper and coat very well. Add tomato quarters, potatoes and olives.
Bake in the center of the oven for approximately 40-50 minutes or until the juices run clear. Make sure to baste the chicken with the sauce every 15 minutes to give the skin a crispy coating.
WE SAID THIS: Also check out 10 Easy and Yummy Chicken Recipes You Can Make for Iftar.