Being the foodie that I am, you might guess that when it comes to pasta I wouldn't choose anything less than a seafood or a truffle-based sauce to accompany this Italian delicacy. However, bolognaise sauce always tops my list. Maybe because I am a carnivore at heart, maybe because it's simply one of the richest and most original pasta toppings and maybe because it's also very simple in the making. Or maybe it's just the nostalgic element – we all as kids grew up with it, so it's kind of left a mark.
In Chef lingo, bolognaise is spelt "Bolognese" and it's called a "ragu", which also involves celery, carrots, pancetta (Italian bacon) and wine. The recipe dates back to the 18th century, where the first documented version appeared near Imola, Bologna in Italy. Also, in Italy – where food is taken very seriously – they don't serve Bolognese sauce with spaghetti; it's served with tagliatelle pasta. So there's a little food history lesson for you!
Spaghetti bolognaise is one of the easiest dishes you can prepare and should be on your 101 list of things to know in the kitchen. This is the mother ship recipe, which I would recommend you start with. If you have any leftovers, pop those into an oven dish, top over with béchamel sauce and mozzarella and that's another really cool dish you can serve, too!
So get your knives sharpened, board ready and get ready to make some bolognaise sauce!
Ingredients:
1/2 KG minced meat
1 finely chopped onion
1 finely chopped tomato
2 tbsp tomato sauce/paste
2 tbsp vegetable oil
1/4 cup water
1 tbsp oregano/thyme
2 bay leaves
Salt & Pepper to taste
Method:
Sautee the onions on medium heat til they change color and become more yellow. Don't burn them!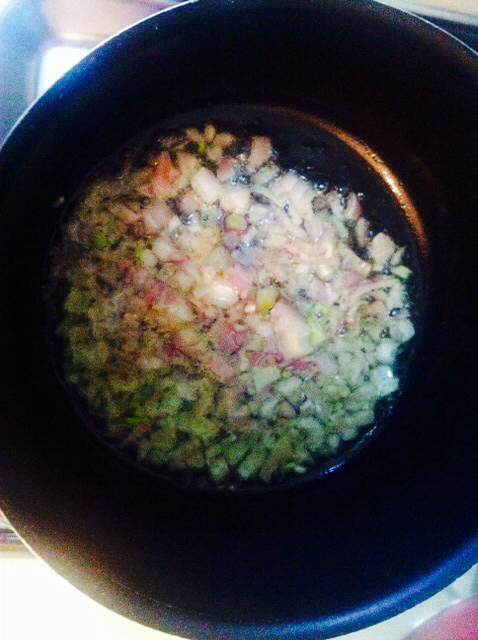 Add in the minced meat and mix with the onion, while breaking the meat up with your spatula. Let simmer for 10 minutes. You will notice some water being released, which are the juices from the meat, and the meat will change color from pink to brown.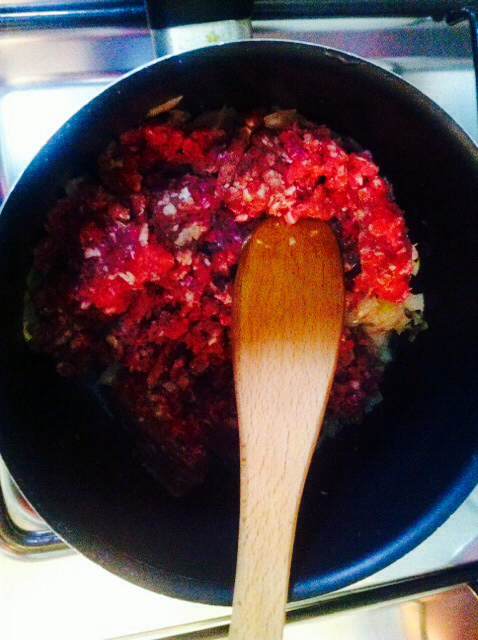 Add the tomatoes and let simmer for 5 minutes, then add your tomato sauce, water, oregano, bay leaves, salt & pepper and bring the heat to low.
Let simmer on low heat for around 15 minutes til the meat is tender and the sauce is absorbed. You can add some water if you want it more saucy – depends on the texture you prefer.
You can also freeze the sauce if you're not going to use it right away, so you can always have some in stock!
WE SAID THIS: Bon appétit!