Jamaicans in Dubai, August 6th is knocking on our doors, and you know what this means? Of course you do. It's Jamaica's 54th Independence Day. But there's a big problem? Where does one get to enjoy Caribbean cuisine in Dubai? Worry not, brothers and sisters, because we've managed to round up a list of Caribbean hot spots that'll make you feel like home on your independence day.
Ting Irie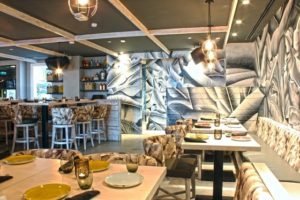 source: national.ae
Dubai's first home-grown Jamaican restaurant. The restaurant uses ingredients imported from Jamaica, including Scotch bonnet peppers and pimento seeds – but they source organic produce and meats locally. This large, posh, light and spacey restaurant is full of color and plenty of mirrors that makes it feel like it goes on and on.
Miss Lily's
source: popsugar
An authentic, vibrant Jamaican restaurant that features an island-themed record store and an Internet radio station. The menu includes bites such as the signature jerk chicken, jerk corn grilled with toasted coconut and jerk mayo, pimento short ribs and hot pepper shrimp. Dishes exclusive to the Dubai outlet include king crab with scotch bonnet sauce, jerk barbecue short rib steamed buns and Jamaican pepper rib-eye steak. The restaurant is split into three areas: a dining room that seats 40 people, a bar and a lounge area, which together will seat an additional 40 people. There is also a private chef's table just off the kitchen that can seat up to 16 people. Miss Lily's is also be the only restaurant in the region where guests can sip on ting, Jamaica's beloved grapefruit soda.
Sublime Lounge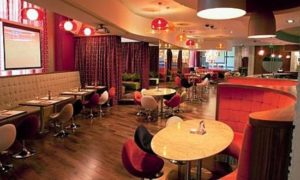 source: tripadvisor
Offers a warm and down to earth environment to catch up with friends or get to know new ones. Don't miss their Big League Thursday event for celebrating Independence day featuring international Dancehall specialist DJ FearLess from London, UK, DJ Major Flow and DJ Islandkidd.
WE SAID THIS: Who's ready to party?