When the hotter months start rolling in, I find myself craving less cookies and brownies and more ice cream. Perfect scoops of sweet refreshment to beat the hot weather; what's not to love about ice cream once the weather starts to get warmer?
What I really love about ice cream eating is the huge array of flavors and colors you get to choose from to create the perfect cup or cone. The entire experience brings about so much joy.
So, taking advantage of my ice cream high, I searched the city high and low for the best scoop. I found that when it came to ice cream, Cairo was doing great in terms of variety and quality in general; the gelaterias here even almost rivaled the ones I tried in Rome.
I came to find that these spots specifically will never disappoint:
Sultana – multiple locations

Sultana's flavors in general are all solid, but the star for me has always been the mango. Every time I've tried it (and that's more than I'm proud to admit), it always tasted fresh, sweet and bursting with real mango flavor.
It tastes exactly like a delicious frozen mango juice would. Their waffle cone is also delicious, so make sure to get whatever you want in a cone.
Mandarine Koueider – multiple locations
The ultimate classic! Honestly, I wouldn't go crazy for all of Koueider's flavors, but their vanilla-chocolate-mix flavor alone makes it a top ice-cream destination.
If you want to try other flavors, I would advise to stick to the milk-based ones, as they are much better in texture and in flavor than the fruit-based.
Gelato Mio – Zamalek
This is by far the best texture of everything I've tasted, as it is maintained across their entire flavor board. You can't go wrong with any coffee flavor in Gelato Mio. I've tried both their cappuccino and caramel macchiato flavors, and they both taste exactly like the drinks, if not better.
They also serve affogato, which is every coffee lover's answer to drinking coffee in summer without having to sweat it all off. It is a shot of mocha espresso poured over a scoop of ice cream. Order it in and take nice slow sips; la dolce vita, indeed.
Bel Gelato – Heliopolis
I prefer having gelato over ice cream at any time of the day, so thank God that Bel Gelato came all the way from Italy in summer 2014. Gelato doesn't get any more authentic than this.
If you happen to have tried Magnolia Bakery's famous banana pudding, then you will absolutely love Bel Gelato's banilla flavor (banana, vanilla and toffee). It's basically the frozen version of the pudding (or a banoffee pie), with an ultra rich and creamy texture.
On the sorbet side, the strawberry mango flavor is a heavenly medley of spring and summer, with just the right balance of tang and sweet.
Also, don't skip their panino gelato, which is a scoop of ice cream sandwiched in a bun drizzled with a heaping amount of Nutella. Be careful, though, as it is not for the faint hearted. They also serve their very own affogato.
Stavolta – Maadi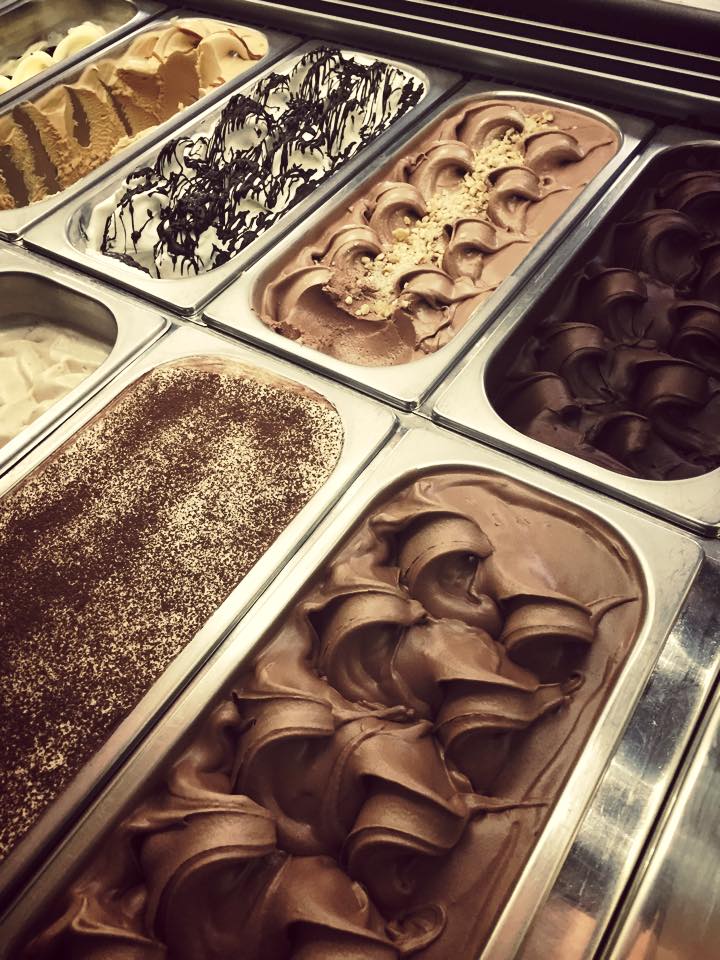 Oh, another gelateria! Thank you, Cairo. As with other gelaterias, the texture is incredibly on point. Go straight for their salted caramel flavor because, my oh my, is it delicious! It's got the perfect amount of salt and the caramel flavor is deep enough.
Their tiramisu flavor is also the best one I've tasted in Cairo; very true to the famous Italian dessert. Their roses flavor is perfect if you're craving a classic Turkish delight, or if you fancy something a bit obscure in general. And their dark chocolate flavor will satisfy any true chocoholic.
El Tag El Demesh2y – Rehab Souk
Let's take a moment to thank God for Syrians and their food, shall we? Now, if you're looking for the best texture, this isn't the place for you. The flavors, on the other hand, are awesomely intense. Order a scoop of each the Raffaello (coconut, pistachio and white chocolate) flavor and the strawberry for the most deliciously refreshing spring treat.
Butcher's Burger's – Zamalek
Yes, their burgers are awesome, but their fried ice cream alone is worth the trip all the way to Zamalek from wherever you live. Delicious vanilla ice cream oozes out once you cut open the sweet, hot crust enclosing the ice cream, creating a perfect marriage between hot and cold. Order it with caramel sauce if you want to be reminded of apple pie.
Haagen Dazs – multiple locations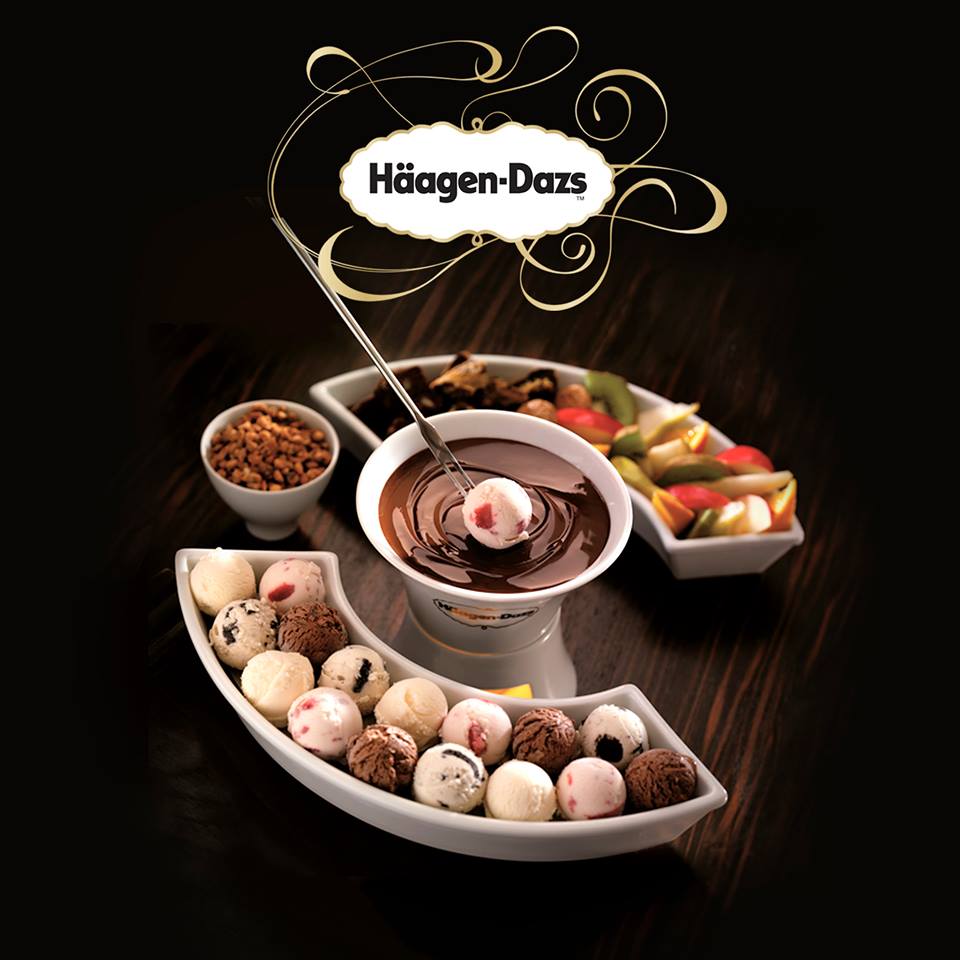 This doesn't need an introduction. Don't bother with an ordinary scoop of ice cream here and go all out with their special creations, instead. Although their ice cream alone is surely delicious, their creations are sinful, indulgent and will make you swoon (and cry) every single time, without fail.
If you're feeling a bit spendy and you've got company, order the Haagen Dazs fondue. Little ice cream balls dipped in hot Belgian chocolate? There isn't anything that you wouldn't love about that.
Cold Stone Creamery – multiple locations
The smell of their waffle cones is EVIL. It's almost as evil as the smell of a Cinnabon, as both never fail to lure me in even if my stomach is full to the brim. As with Haagen Dazs, don't bother to get a boring scoop of ice cream and go for their wonderful concoctions.
It's hard to pick a favorite, because they entirely depend on your personal preference of flavors. But if none of the creations fully speak to you, you can always customize your own. Just get it in a waffle cone. ALWAYS!
McDonald's – multiple locations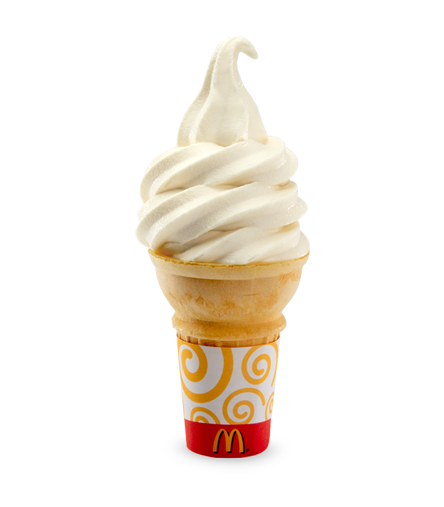 I thought I loved these just for the nostalgia factor, but they are simply addictive. And sometimes when you get an ice cream craving, it really is a Mcdonald's soft serve craving in disguise and only your favorite childhood ice cream will satisfy it.
El Madina El Monawara – multiple locations
I don't know if it's because I'm from Heliopolis, but I feel like the Heliopolis branch's flavors are better than other's. Whatever branch is near you, El Madina will provide you with solid flavors and textures every time.
Make sure to try their honey, milk, strawberry and mango flavors. They're all as good as it gets.
Sweet Center – Heliopolis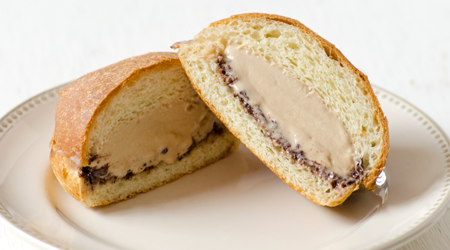 Sweet Center is one of those very Heliopolitan spots that, even if it doesn't serve the best ice cream, chances are you will keep coming back to it if you're from the area. Their nougat flavor is my absolute favorite and the textural differences in it is a true delight.
Also, make sure to try their ice cream sandwich, which is a scoop of ice cream sandwiched between a hot brioche with an optional slathering of Nutella. Eating it on one of the benches by their famous fountain is an absolute springtime delight. They also have the friendliest staff, which is always a bonus.
WE SAID THIS: Don't miss The Best Fries In Cairo.