If I had to choose just one food to eat for the rest of my life, it would be potatoes! But not just any potatoes, fries!
Being the potatoholic that I am, the first thing I look for is where to eat fries that are worth every single calorie.
Of course, I have to admit that my mum makes sensational fries, but sorry mum, these places actually make better fries than you do!
Mince Waffle Potato Bites

Known for their burgers, but have you tried their fries?! Once you have, you'll totally forget to even order a burger!
The waffle potato fries, topped with cheddar sauce, mint yoghurt, bacon, sweet relish and pickles is just as tasty as it sounds! With the perfect mix of crispiness, freshness and flavour, these are about to become your favourite fries… Until you've tasted their sweet potato fries!
McDonald's French Fries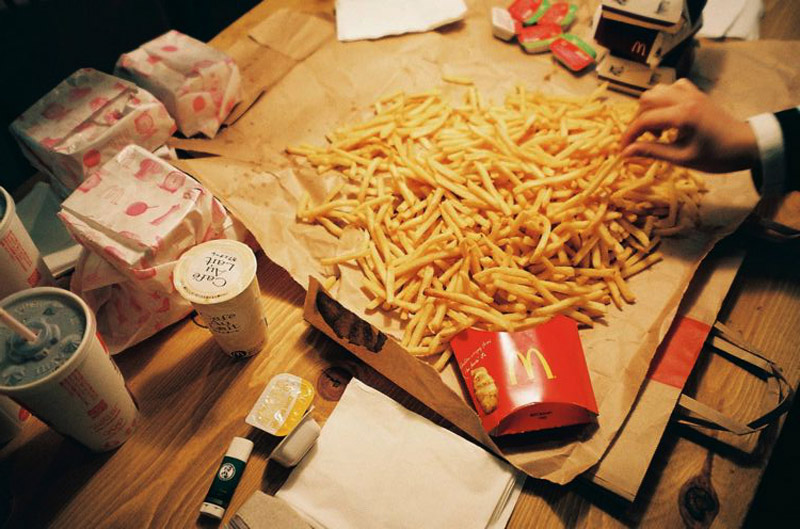 No matter what they're made of or how fattening they are, McDonald's fries are just irresistible. They're the kind of fries that you have to order an extra pack because you know everyone will be helping themselves!
Chili's Texas Cheese Fries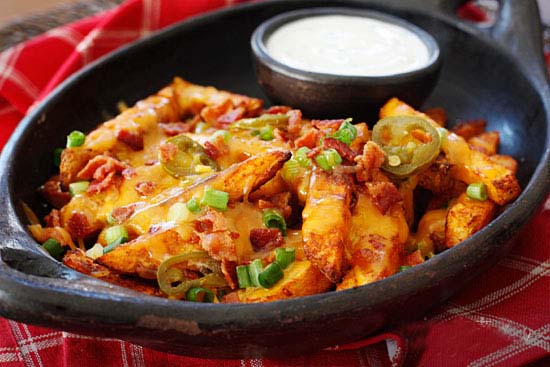 The explosion of flavours combined with the melted cheese will make you want to savour every single one! There are things we just don't share, Texas Cheese fries are one of them!
Hardee's Curly Fries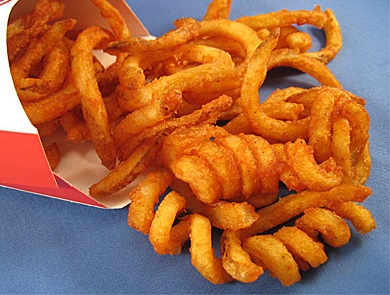 Just ordering a sandwich? Are you crazy? Make it a combo with curly fries and give it to me! I'm not sure exactly what it is about those curly fries, but they are just too good to be true. I don't care what diet anyone is on, if these fries are in front of you, you have to eat them.
Cook Door Friskes Fries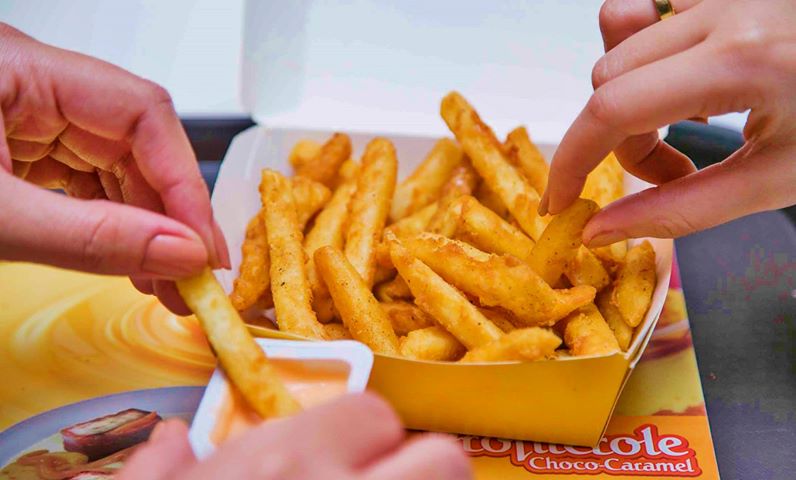 Not sure exactly why they're called friskes fries, but they are definitely made in heaven. Layered with fried crumbs and accompanied with a Thousand Island dip, these fries are enough to make your day.
Grizzly Diner Potato Cubes


Whether it's the fries or potato cubes, Grizzly's know how to get the best out of potatoes! Cooked to perfection, they make you want to eat every single last one no matter how full you are!
Euro Deli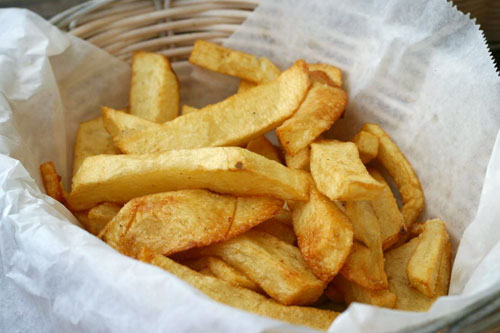 To be honest, these are literally my favourite fries! I have no idea how they manage to get those huge potatoes, but they make it all the more tasty with humongous, thick fries cooked to perfection! You'll never get the feel of homemade fries quite as delicious as these.
Arabiata El Shabrawy Herbed Fries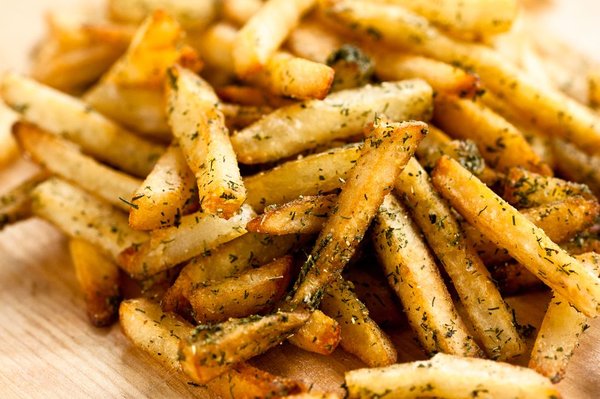 You wouldn't think that a place known for its fool and ta3meya would be on this list, but have you tasted their plate of fries with herbs? Oh My God!
Last weekend, I spent half an hour looking for a spot to park at Heliopolis Sporting Club just because I was craving those fries. And just like me, at least twenty other people were standing in line waiting for their sensational fries topped with a mixture of the tastiest herbs.
El Lido
I'm not sure if anyone else makes potato chips quite like they do, but those round, circular, thick chips are a gift from heaven!
WE SAID THIS: Don't miss Best Authentic Eats In Cairo