Egyptian Brands You Need to Check for Last Minute Mother's Day Gifts
Since women's month, March, is coming to an end, it's almost time to celebrate the most important woman of all, your beloved mama. Since Mother's Day is already here and you're running out of time, we're here to the rescue; as usual. Here are some ideas on things you could get that will definitely make her happy!
Fashion Gifts
That's what every single woman on planet Earth secretly cares about, fashion! Whether your mom is the hippest, coolest and most fashionable mommy or not, a new purse or a pair of heels would definitely do the trick. However, since clothes and fashion accessories are so traditional, at least get her something that would make her stand out when she wears it.
Shanteti recently released some brand new bags with slick designs. You'd better take a look at them!
Queens deserve royal treatment, hence, royal wardrobe as well. Les Miniatures has the most elegant purses when it comes to that.
If your mom is the effortlessly chic kind of fashionista, then Papayas' earrings are just perfect when it comes to making a statement.
Headscarves are the most essential fashion piece when it comes to styling an outfit for a veiled woman. If that's the case for your mom, then she'll definitely look beautiful in lace.
Jewellery is the key to every woman's heart. Celebrate your mom's unconditional love and your eternal bond with powerful words that hold meaning.
Because Baraka Optics believes that family is where life begins and love never ends, they surely have the perfect shades for the backbone of your family.
Perfect shades need to come with ultra chic cords, and ultra chic cords come from Buy Bouji!
Who says no to shoes of premium quality? Nobody. Especially when you find out that there's 20% off on women's shoes!
Pampering Gifts
Mommies have always been superheroes even though they've worn aprons instead of capes. Whether they're working moms or housewives, they're always on the go 24/7. That's why pampering your mom will always be a great idea.
Nobody can say no to beauty and body care products like body oils, body butter, facial masks and moisturizers. Drop by The Body Shop, they always sell super cool sets.
Mother's Day will get even cooler if you surprise your mom by taking her to spend a day in one of Cairo's luxurious spas. A massage is always the answer! Your mom will be offered her preferred treatment, facial or massage along with other compliments.
Encourage your mom to get a makeover by getting her a gift card from everyone's favorite, Al Sagheer Salons. Guess what? You'll get a free flower bouquet with it.
Who said pampering your mom is limited to beauty products and relaxation? Spend an afternoon celebrating your mom with the family at Vivo over a lavish Italian lunch or dinner, featuring a delicious five course à la carte menu. All moms will receive a complimentary white rose and a box of macarons guaranteed to love.
Bab Al Sharq
Bab El-Sharq restaurant is offering an exceptional Arabian dining delight that's inspired by three different Arabian generations to celebrate all generations of motherhood. Dine in a group of four guests and the fourth guest, your beloved mother, will receive a mother's day dining experience with exceptional compliments.
Home Gifts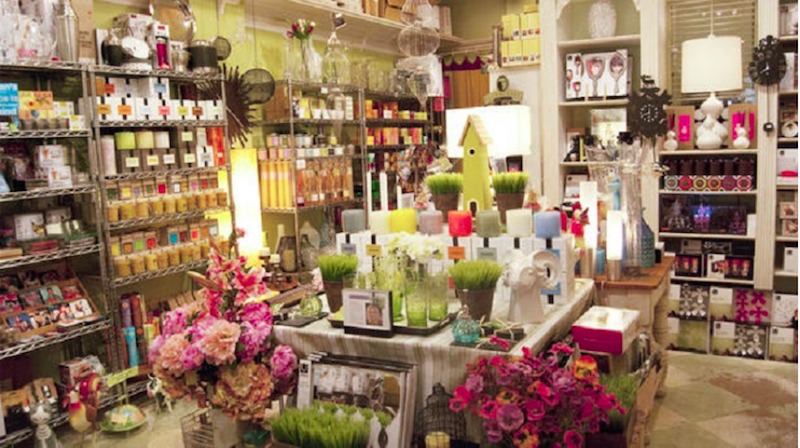 Since moms have a special connection with their homes, you should bear home decor and accessories in mind when picking a gift.
If she's an "old is gold" kind of person, then you could get her silver wear from Eugénie Antiques.
If your mommy is a free spirited lady who like unconventional furniture and doesn't mind some color pop, then you'll definitely find something for her at Dokan Boutique.
Those conceptual functional pieces of art will surprise your mama for sure.
Scented candles would definitely add more warmth to the atmosphere in your family house. It's even more special when they're personalized!
And finally, the cherry on top..
After picking the suitable gift, you need to add the final touches. Mother's Day won't be the same without those traditional items that will compliment your gift.
Nothing can compare to happiness when it comes to chocolate. House of Cocoa has special gift boxes that will definitely make your mama over the moon.
Don't forget her favorite flowers!
WE SAID THIS: These are all just ideas that you don't need to stick to. You know your mama and what she loves more than anyone else, just be creative! Happy Mothers' Day to all the beautiful strong mamas out there!