It's finally the time of the year that we've all been waiting for. El Gouna Film Festival is one of the most anticipated events of the year and one of the leading festivals in the region that aims to showcase the most prominent films and connect brilliant filmmakers from our region and internationally in the spirit of cooperation and cultural exchange. So, whoever is in Gouna at the moment is probably there to attend the festival, but when you're not attending the festival's red carpet what do you do in your spare time?
To enjoy a delicious meal is one of the most basic things anyone can ask for during a tiring day, so we decided to list a few of the high rated restaurants in Gouna for you to enjoy a mouthwatering dinner after spending your whole day at the festival! Scroll down to make reservations at your new favorite restaurant!
Located in Downtown Gouna, Amelia is one of the best places to have homemade pasta. This cute little Italian restaurant will make you fall in love with not only its food but with its ambiance all together; from the dim lights to the cozy/romantic setting, it's just perfect for dinner date. Reservations are needed, and they are known for really great delivery service as well.
Saigon
Located at Abu Tig Marina, Saigon serves Vietnamese cuisine and it's known for its orange and honey duck, almost everyone I know raves about how good it is. They offer both indoor and outdoor seating and an extensive menu that satisfy's everyones taste.
Malu's is the go-to place for those who enjoy healthy, fresh, and light food. Located in the new marina, it's perfect for breakfast/brunch time. They also serve smoothies and fresh juice mixes that put you on an amazing start for your day.
Located in Downtown Gouna, this cute little Swiss restaurant is known for its delicious steak on the stone, and the cheese and chocolate fondue. This place looks its best during Christmas time with all the decorations and the little lights covering the whole place up.
This place is perfect for all burger lovers, which includes me and 90% of the population, their burger list is so long that you can almost have a different type of burger for around 13 visits, The Big One is their signature burger; double cheeseburger, BBQ sauce, crispy bacon and onion rings. It's a really cool place for you and your friends to hangout at.
Located in the heart of Gouna, Chicha is a fusion between Mexican and Peruvian Nikkei cuisine that would take your breath away. The restaurant itself is inspired by the modern approach to the authenticity of latin America and with it's flavorful menu it aims to make every day a celebration of Latin American cuisine.
This place is considered to be one of the best seafood restaurants in El Gouna with a wide variety of delicious and fresh seafood dishes that are just perfect during this time of the year.
A widely popular Thai restaurant that's recommended by almost everyone due to its good food, reasonable price, relaxing seating and quick service. They serve gluten free and vegetarian dishes as well.
If you want to enjoy the true Italian experience with a view of the best beach in El Gouna, then Noi is the place to be! It serves you with the true Italian taste by the sea.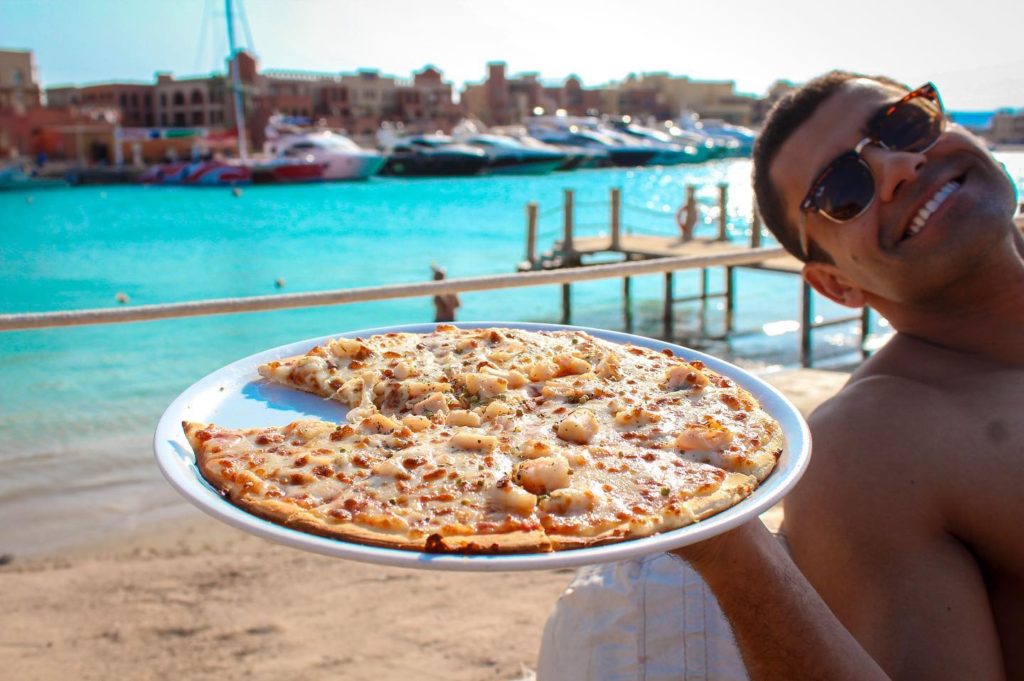 If you're looking for a place to put you in the right mood, then this is the place for you. Moods is s restaurant and a beach club at the same time, you can enjoy your delicious meal by the best view in town with your family and loved ones.
Located in Abu Tig Marina El Gouna, La Scala is one of our favorite Italian restaurants that should be on your bucket list when visiting El Gouna. It's known for its delicious food, vegan-friendly meals, reasonable prices, and a cozy atmosphere that allows you to have an amazing time with your friends.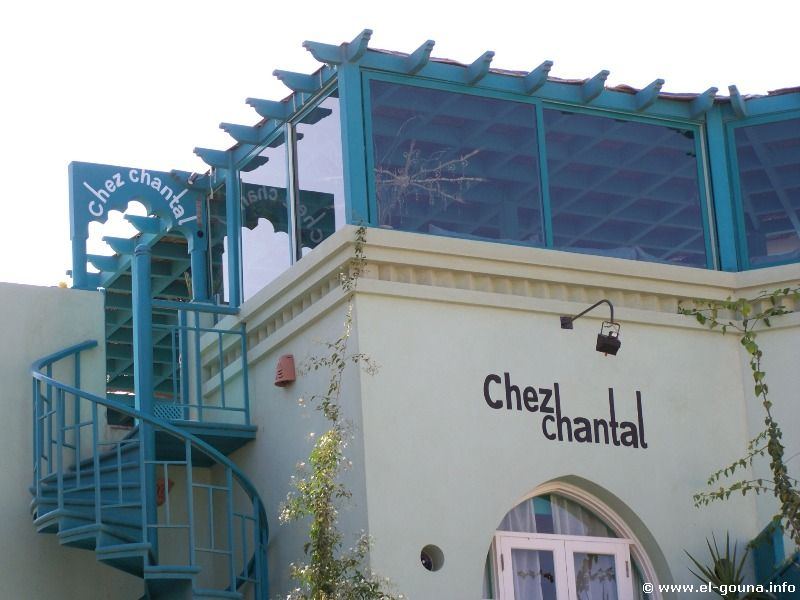 Located in Abu Tig Marina El Gouna, this colorful French restaurant is just the cutest and of course most delicious, they have an extensive menu that caters and satisfies all tastes. It's ambiance is just out of this world. Definitely a must visit.
WE SAID THIS: Which restaurant is your favorite?