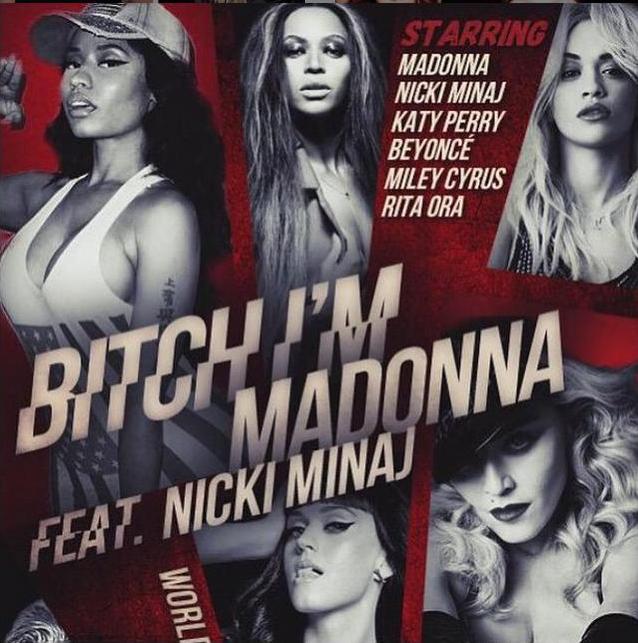 We really didn't need confirmation that Madonna is still one of the biggest pop acts out there, but now we have it anyway. I mean, her new song is literally about how bitch, she's Madonna. And of course the clip is all full of her famous friends such as Tidal associates Beyoncé, Kanye and Nicki Minaj, who is also included on the track, as well as Madonna's own sons David and Rocco. That said, the song is terrible:
Beck has debuted new song "Dreams", which may be the lead single from a new album, the follow-up to last year's Grammy award-winning Morning Phase. He describes the song as the opposite of his previous album, saying, "It started out as a heavy garage rock thing and became much more of a dance — some kind of hybrid." It does sound a little bit like both, and it works:
The Weeknd has gone towards a funkier and more upbeat sound for his new track "Can't Feel My Face", which in another decade could have been written for Michael Jackson. We love everything he does but maybe this one more than usual:
And Big Sean's new track "One Man Can Change the World" is a touching tribute to his late grandmother, who was one of the first black women to both serve during World War II and as a police officer in Detroit. The track features Kanye West and John Legend, but only he appears in the sentimental black and white video:
M.I.A. has contributed vocals to new track "The New International Sound Part II" by French producer Surkin's new project Genera8ion, and it comes with an amazing video, which according to the Youtube description features "the 36,000 students of Shaolin Tagou, the biggest fighting school for kids in China":
WE SAID THIS: Don't miss For the Record: All About Florence + The Machine.