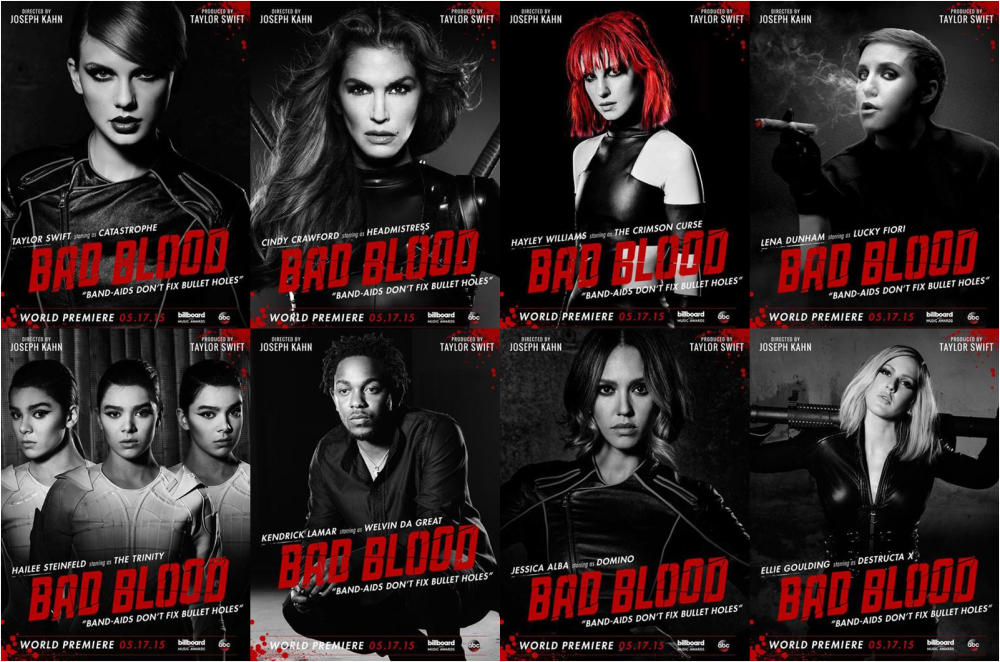 After weeks of buildup, Taylor Swift has finally debuted her new "Bad Blood" music video. The star-studded clip features loads of celebrity cameos, including Cindy Crawford, Jessica Alba, Ellie Goulding and, of course, Kendrick Lamar, who features on the track, and references to several action movies such as Kill Bill, The Fifth Element and Tron, among others. The video has also broken the record for most views in the first 24 hours after release, with over 20 million views in just a day. The record was previously held by Nicki Minaj's "Anaconda".
Speaking of whom, Nicki Minaj has broken out her signature pink wig once again for her David Guetta and Afrojack collaboration "Hey Mama" and it still looks as sick as ever:
And her duet with Beyoncé, "Feeling Myself", also has a new video this week, but it's been released exclusively on Tidal, the Jay-Z-backed subscription music streaming service. But here's the gist: they sing, they dance, they pour champagne into baths, and they eat burgers:
And Avicii is back with new single "Waiting for Love" off his upcoming second album Stories, featuring vocals by Simon Aldred, frontman of British band Cherry Ghost. The lyric video may bring a tear to your eye if you're feeling especially sappy:
Miley Cyrus has recently been busy promoting her Happy Hippie Project with a series of "Backyard Sessions", in which she covers popular classics, sometimes with the help of famous friends such as Joan Jett and Ariana Grande. The Happy Hippie Project is a nonprofit organization founded by Cyrus that helps homeless LGBT youths and other groups. She recently concluded the series with three final videos, including this one, a cover of the Turtles' "Happy Together":
WE SAID THIS: Don't miss last week's For the Record: Blues Legend B.B. King Dead at 89.