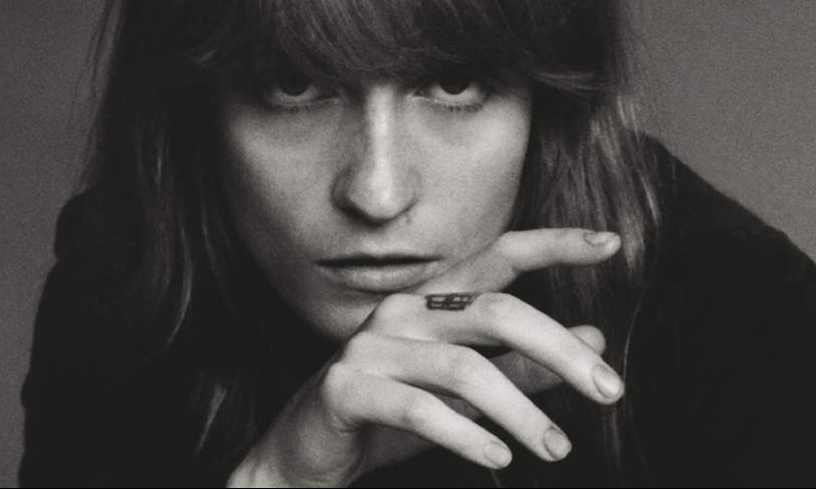 Earlier this month, English indie rockers Florence + The Machine released their third album How Big, How Blue, How Beautiful and it has already sold over 125,000 copies in its first week and become the band's first album to rise to the top of the Billboard chart. Fronted by charismatic vocalist Florence Welch, the band has come a long way since their humble beginnings in London almost seven years ago, rising from obscurity to be one of our favorite current multi-genre acts.
Their first album Lungs was released in 2009 and yielded a whopping six singles, starting with "Kiss with a Fist" and including "Dog Days are Over", "Rabbit Heart (Raise It Up)", "Drumming Song", "You've Got the Love" and "Cosmic Love":
The album was later rereleased as Between Two Lungs, a two-disc package including live versions, remixes and a mashup of "You've Got the Love" and Dizzee Rascal's "Dirtee Cash", which they performed at the 2010 Brit Awards:
In 2010, the band also contributed a single titled "Heavy in Your Arms" to the soundtrack of the third Twilight film Eclipse. The track was also released as a live version on their first concert album Live at the Wilturn.
The second album Ceremonials, released in 2011, was nominated for a Grammy for Best Pop Vocal Album and also yielded six singles including "Shake It Out" and "Spectrum (Say My Name)", which was later further popularized by the Calvin Harris remix.
Their second live album was none other than an MTV Unplugged performance, which featured songs from the first two studio albums as well as covers of Otis Redding's "Try a Little Tenderness" and Johnny Cash's "Jackson", which was performed along with Queens of the Stone Age's Josh Homme:
The title track of How Big, How Blue, How Beautiful was the album's first release, the video of which showed Welch dancing with a lookalike, which seems to be a theme that stretches across the whole record. It was followed up by the release of the first official single "What Kind of Man". Other singles so far include "St. Jude", "Ship To Wreck" and the latest "Delilah":
You can now stream the album on Spotify or order it on iTunes here.
WE SAID THIS: Don't miss For the Record: Rita Ora Picks Her Poison.