Dubai Metro to Run All Night During New Year Holiday
Via Tumblr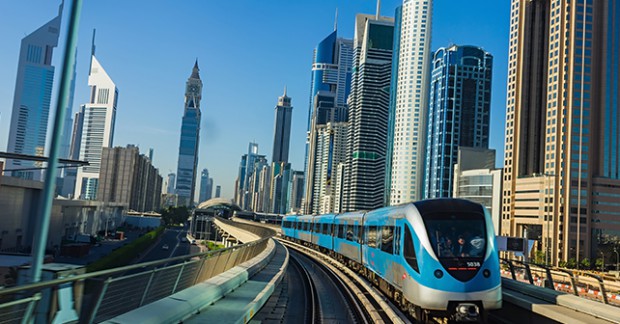 As 2016 draws to a close, everyone in Dubai is gearing up to celebrate the arrival of the new year in style. If this is your first New Year's Eve in Dubai, it's important that you know that moving around the city in the hours leading up to the clock striking midnight can be quite challenging.
But there's some good news! The Roads and Transport Authority (RTA) has announced the timing of its entire services during the Eve and New Year's holiday on Saturday (31 December 2016) and Sunday (1 January 2017) covering customers happiness centers, paid parking zones, public buses, Dubai metro and tram, marine transit modes, driving institutes and vehicles testing and registration centers.
"The Dubai Tram services on Saturday Dec 31st 2016 will start from 06:30 and continue up to 12:00 midnight, and on Sunday 01 January 2017, it will operate from 12:01 just past midnight up to 01:00 am of Monday 2nd Jan 2017," Moaza Al Marri, Director of Marketing and Corporate Communication at the RTA, said.
Metro stations feeder bus service at Al Rashidiya, Mall of the Emirates, Ibn Battuta, Burj Khalifa, Etisalat and Abu Hail, will offer service from 05:00 am up to 12:20 past midnight (of the following day). The timing of the feeder service will match the timing of the metro service.
WE SAID THIS: 2017 is already looking so good!