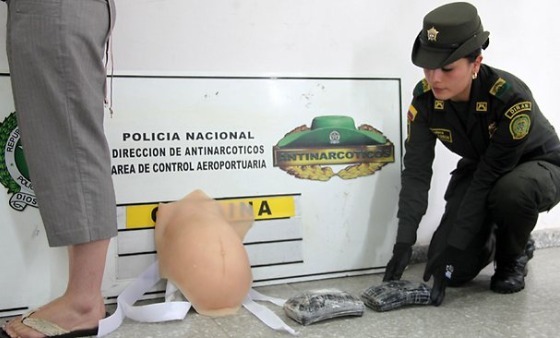 The things people do to transport drugs!
Looks like not every woman you see pregnant is actually pregnant these days.
28-year-old Tabitha Leah Ritchie was arrested for apparently trying to smuggle cocaine from Colombia. Local police said that they stopped her while she was trying to board a flight to Canada.
Ritchie, a Canadian woman who claimed to be a social worker, was arrested in Bogota after the inspector noticed that her belly looked and felt a bit weird, describing it as cold and hard.
The false belly was made of latex and taped to her body, filled with two kilograms of cocaine.
The Canadian Embassy has declined to comment.
Looks like Ritchie has a rough time ahead of her, as Colombia is notorious for having one of the worst prison systems in the world, with more than 874 foreigners held in the country's lockup.