Why do we love Comic-Con so much? A convention that brings together DC and Marvel fans under one roof, rich costumes, like minded movie buffs, all things fantasy and beyond and to put it as simply as actor and Comic-Con buff Matt Smith did, "if the world was a bit more like Comic-Con, we'd all be a little happier". Well, we agree and so does Abu Dhabi. In the spirit of Comic-Con, Abu Dhabi is bringing the much anticipated event this year dubbed the Middle East Film Festival (MEFCC) and will be running from the 3rd – 5th March. The event will take place at the Abu Dhabi National Exhibition Centre (ADNEC), returning for the 11th time, this is considered to be the region's first and biggest popular cultural festival of the year following its 2022 success which drew over 45,000 attendees over the three days. Buckle up as we take you on a trip on what to expect this year.
From the most recognizable names in film, television, sci-fi, animation, manga, and comics-star appearances to elaborate costumes the colorful event is promising to crank up the volume this year and is calling on geeks from all over the region and beyond to take part.
It's all about the merch! To kick off, Comic-Con fans will have access to galleries to check out this year's MEFFC at the Retail Area where fans can snap up a range of collectibles, signed merchandise, exclusives, and customized art. For outdoor fans, the Festival Stage in the Festival Plaza will boast a packed itinerary of cosplay, dance competitions, pop quizzes, and karaoke.
It wouldn't be Comic-Con without a Star Wars presence to truly bless the event so on March 4 and 5, attendees will have the opportunity to meet acclaimed actor, director, producer, voice actor, and author Andy Serkis…or as some may know him as Snoke…or Gollum, depending on which Comic-Con fan you are. Serkis has blessed us geeks with his appearances in fantasy film favorites like, The Lord of the Rings, The Planet of the Apes trilogy, and The Star Wars Sequel Trilogy.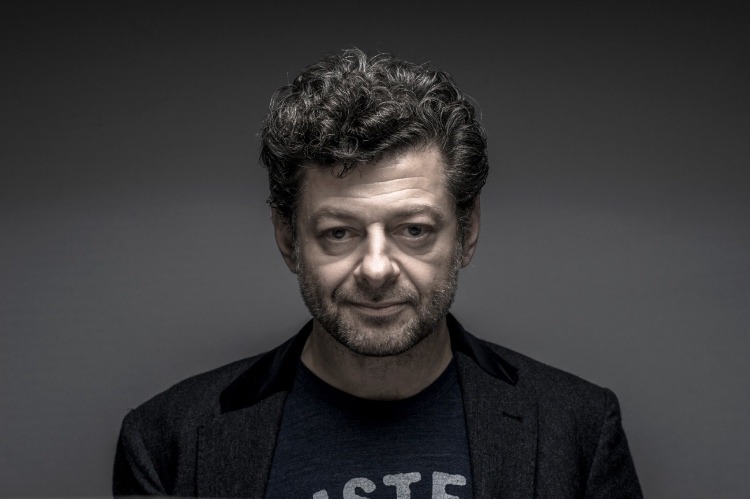 Joining Serkis will be the brilliant Mark Simpson, better known by his stage name 'Jock.' Simpson is well-known to comic book fans for his work in several comic book realms, including both Marvel and DC (helping bring the fans together). In addition, he developed the visuals and concept art for the movies Ex Machina, Annihilation, Dredd, and of course cult favorite Star Wars: The Last Jedi.
Anthony Daniels, Star Wars actor, will be one more geek favorite as the only actor to have appeared in all nine Star Wars movies, most recognized for bringing the most adored character C3PO to life.
As the first celebrity headlining act, Matt Smith (quoted above), one of the best Doctor Who incarnations and the scary anti-hero in House of the Dragon, will also make an appearance as the true Comic-Con fan that he is and that is not all, along with him will be legendary Disney Master Artists Mike and Patty Peraza and Christopher Sabat who voices Vegeta, the villain from Dragon Ball.
Let us not forget this year's Cine Club line-up with exclusive screenings of feature films, trailers, and featurettes with shout-outs from crowd favorite star and franchises. True geeks discuss and debate and that's why there will be Q&A panels with guest stars sharing their personal experiences in the industry, community meet-ups, and love of film and comics.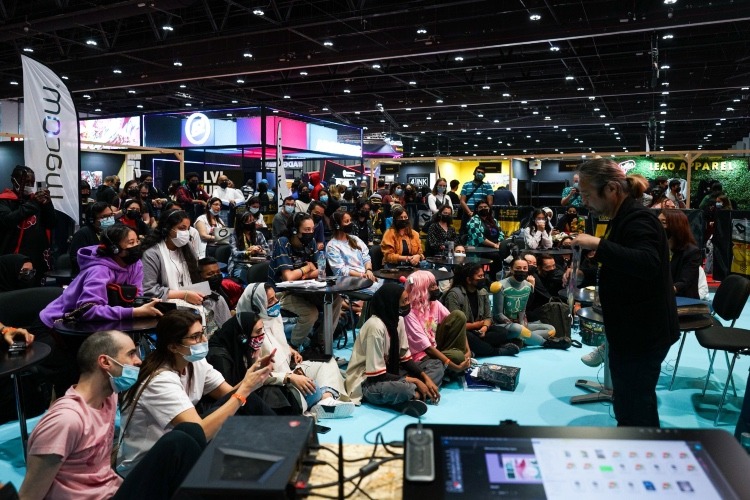 Fret not about the organization (as one does for such grand events), MEFCC will be organized by Informa Connect with support from the Department of Culture and Tourism. Knowing the grandiose of this year event both entities have worked to bring out the new hall expansion at ADNEC. A real geek is an assumed early bird by nature and so the event will provide a limited number of discounted early bird tickets, now available from Platinum-list and Virgin Megastore Tickets. 
Early bird fans will get a 38 percent discount on one-day passes and 37 percent off three-day passes, compared to prices at the door, for example, a one day pass will be sold at AED105 and a three-day pass will be sold at AED240. Moreover, purchasers of early bird tickets will receive perks including first access to news and exclusive invitations to community events taking place across the region. 
With a new hall added to the already expansive space, the new features for 2023 include the Gaming Arena and of course much anticipated Cosplay Central. Comic-Con fans rejoice and…may the force be with you.