The biggest climate event, COP27 is taking place at Sharm El Sheikh which kicked off with its opening ceremony on Nov. 6. For two weeks, world leaders, politicians, NGOs and the like will come together to discuss a wide net of climate-related topics to bring about the needed change everyone is aspiring for.
To give you a hands-on feel for the entire event, we curated a complete guide of what will happen on each day of the action-packed event starting from Nov.9 and coming to a close on Nov. 17.
Finance Day
On Nov. 9 comes the pinnacle topic of the entire conference, money. Funding is everything when it comes to turning every idea and initiative into an actionable result. Everything from innovative and blended finance to new policies that will enhance access to financial resources will be discussed.
Science Day
Taking place on Nov. 10 will be a conference that will bring together a big network of local and global universities to talk about their latest research in the field of climate change. Slipping into the narrative will be the biggest contributions made by businesswomen in terms of climate change. There is even going to be an entire talk about sustainable tourism as an untapped opportunity to promote green growth.
Youth & Future Generations Day
Also, Nov. 10 will be a conference that will place a big lens on the younger generation by exploring the untapped questions and concerns around the lives of the youth including how climate change is affecting the sexual and reproductive health of the younger community as well as marginalized individuals. The day will also bring about an opportunity to encourage youth in the Middle East and North Africa to take part in contributing to the improvement of the climate.
Decarbonization Day
The entire day of Nov. 11 is going to revolve around decarbonization wherein speakers will discuss the role of financial institutions in pushing for decarbonization efforts as well as the role of the Suez Canal in maintaining sustainable green supply chains. The talk will also involve a big push to address climate efforts by pushing for employment in the green zone as well as the many ways countries can take part in decarbonization efforts.
Adaptation & Agriculture Day
Agriculture will be the focal talking point of the Nov. 12 conference wherein speakers will take part in a discussion about the future of agriculture in a world that is suffering from water scarcity and food shortage. It will be a great opportunity to brainstorm ways to fight against this current issue by discussing ways to implement climate-smart agriculture.
Gender Day
The role of women takes center stage during the conference held on Nov. 13 as speakers will discuss how women play a vital role in dealing with all aspects related to climate change. Success stories of women who already made a big change will be shared and placed at the forefront to change the social perspective and ongoing narrative behind their overall role in this global dilemma.
ACE and Civil Society Day
Nov. 15 is a day all about showcasing the importance of the contribution of all stakeholders and world populations in general when it comes to climate change, all considered indispensable partners to the ongoing efforts of today. The day will see a collaboration between NGOs and the integration of their perspectives to better improve the environment.
Energy Day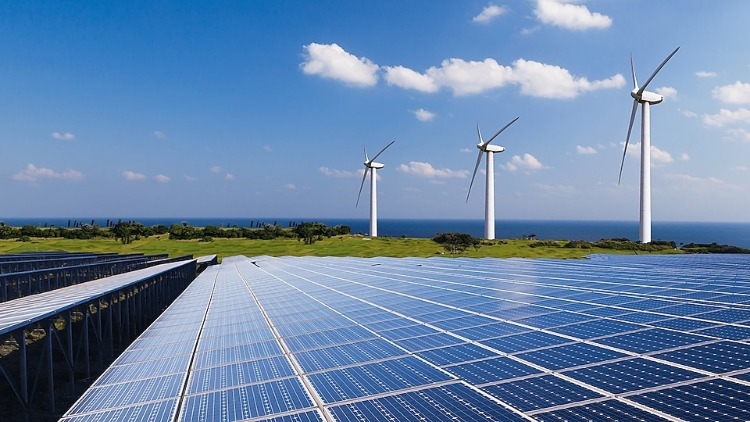 All aspects related to the role of energy as a combative force against climate change will be the focal talking point on Nov. 15. A special focus will be placed on green hydrogen as an energy source as well as the many ways to promote efficient and healthy use of energy as well as innovative ways to manage smart grids.
Biodiversity Day
On Nov. 16, speakers will come together to discuss how climate change is affecting today's oceans, endangered and aquatic species and whether efforts will actually help to promote sustainable change. Plastic waste will also be a big talking point including its effect on sea life as well as solutions to protect and save the environment from its ill effects.
Solutions Day
Bringing the event to a close will be the Nov. 17 conference about possible solutions to the current climate dilemma including the creation of more green, sustainable cities and modes of transportation as well as increasing efforts toward waste management and plastic alternatives.