As the world enters a new era, technology is at the center of our lives. Take the case of the arts, wherein the metaverse has changed how view it. The Theatre of Digital Art is a living example of how combining technology and the arts will usher in a new era.
Taking place in Souk Madinat Jumeirah, Dubai, United Arab Emirates (UAE), The Theatre of Digital Art (TODA) allows viewers to embark on a near-psychedelic sensory voyage that takes them from Earth to the metaverse in a "new media wonderland," according to The National News. The Theatre of Digital Art aims to welcome the future with its new Digital Extravaganza display.
According to reports, the exhibition would include virtual reality, augmented reality, and Artificial intelligence (AI), among other viewpoints and forms of digital art. We recommend that individuals who are new to the metaverse take a look at this overview of what it is all about. The event will run until Aug. 31.
The major visual display in the exhibition showcases the work of six artists, which visitors can enjoy from the comfort of bean bags and couches in the theatre. It's also worth noting that this is the UAE's first digital art theatre, providing guests with a 360° immersive experience. Guests will be immersed in a world of masterpieces from the world's most famous artists and contemporary digital creatives, thanks to cutting-edge technology.
Guests are then led on a brief tour of current art projects that have recently been minted as NFTs and turned into 3D assets for the Theatre of Digital Art's Metaverse, each of which was chosen through an open call. A total of 238 submissions from 43 nations were whittled down to the top ten, which were presented alongside their QR codes so that viewers could learn more about how to collect them according to The National News. Consequently, it's easy to conclude that the show is a visual joy for younger viewers, introducing them to the new boundaries of how continually progressive technology may be used and controlled to create exciting new worlds.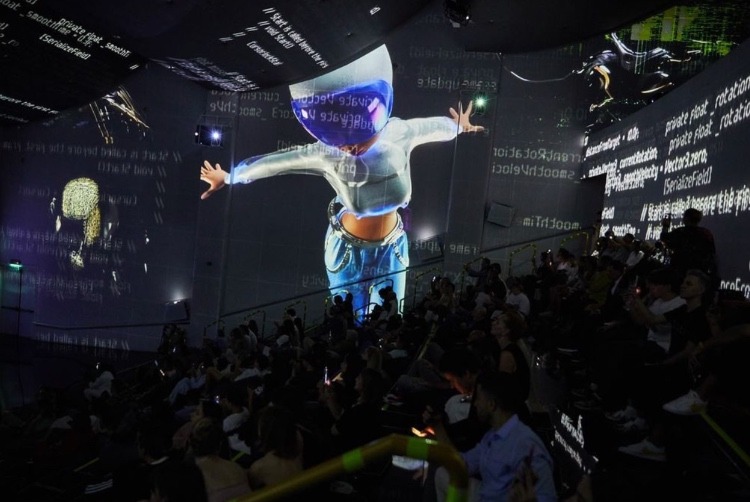 This is a fantastic opportunity to bring together a community of art lovers that value diversity and inclusion. Anyone who wants to express themselves, think outside the box, or simply explore and experiment with the metaverse is welcome to come to the theatre at any time according to TODA's official website.