The longest position I've held, according to my CV, is being single, and it wouldn't have been possible without my almost-lovers. While I've loved and lost and all that other sh*t, how I view love and how many others view love is a result of our heartbreaking downfalls with almost-lovers. Cue "Zay el Hawa" because we're reminiscing about these seven Arab almost-lovers.
1. Far, far and away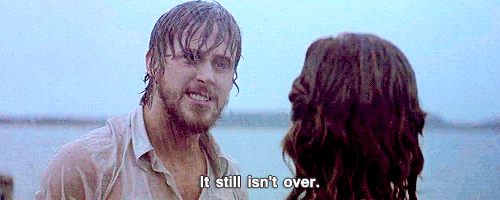 Whether it was a vacation fling that became more or the stars destined for you to meet by some cosmic miracle, but the stars also decided that you were to be kept apart regardless of efforts of a long-distance relationship, or not.  #f*ckyoustars
2. The Driven… Away to Dubai 
You were drawn to this person's physical charms and his drive, but it was his ambition that led him to leave the country. While some may take their shot at the long-distance thing, his dedication and career-oriented mindset will ultimately result in things between you two hitting the rocks.
3. 7ara Homies
Your mom insists he come over for dinner and your dad actually likes this guy. You get jealous every time you see him with another girl, even his cousin (because Arabs) and can you say sexual tension? You're not sure if you should cross the line or not, it's a sticky situation. Take the leap and things might work out, but if they don't, your friendship will never be the same.
4. Al 3ichk Al Mamnou3
The classic tale of al 3ichk al mamnou3. You had never met anyone like him before and you couldn't help falling in love with him regardless of being from a different racial/religious group. It was too good to be true and, eventually, you had to give into friends' advice, fear of family tensions and even government restrictions that despite both being human, your differences would keep you apart.
5. The Co-Worker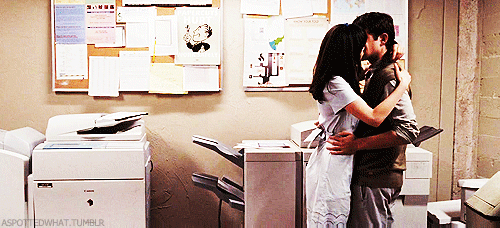 It's rare that this scenario ever ends in harmony. Destiny is cruel to put a gorgeous human being in front of you from 9-5 PM, five days a week. Just like the best friend you can't run the risk of dappling into forbidden territory with, getting into something with a co-worker could put both your careers at risk.
6. Right Person, Wrong Time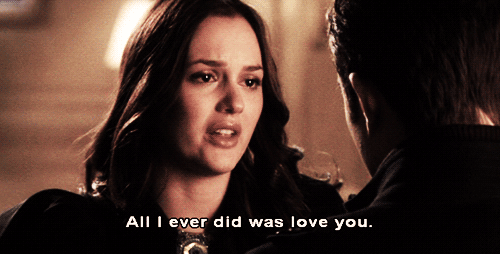 Amazing guy, stunning personality, makes you feel all giddy inside, but life happens. Circumstance keep you apart; whether it's constant personal instability or family issues, complicated situations have a way of weakening a relationship despite a strong bond.
7. Mesh Mawjood
It feels a lot like The Notebook and it totally breaks our hearts. Probably one of the worst feelings in love is loving someone who is already loved by another. Whether it's pressure from the family that he marry someone else  or even a crazy ex who keeps coming back into the picture, having your almost-relationship destroyed at such a tragic magnitude is heartbreaking.
WE SAID THIS: Don't miss 13 Things You'll Relate to If You've Been in an Almost-Relationship.