The UAE has broken many records, but it never stops amazing us. That is because its people are so ambitious, hard-working and determined to make a difference. Recently, Arabian Business released its 100 Most Powerful Arabs Under 40 and tge UAE came first with 22 Emiratis out of the top 100!
Khaldoun Al Mubarak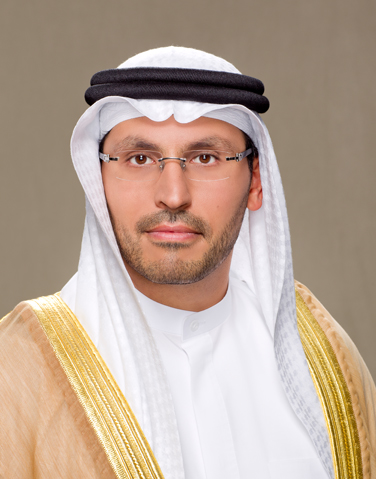 Al Mubarak was one of the reasons for the transformation of Manchester City FC into one of the wealthiest sporting clubs in the world, obtaining two Premier League titles and winning both the League Cup and FA Cup.
His business expertise is also being used as CEO of Mubadala to ensure that the company's business strategy is aligned with Abu Dhabi's economic diversification efforts.
Al Mubarak is a key confidant of the Emirate's Crown Prince, holding the position of chairman of the Abu Dhabi Executive Affairs Authority. He is also a member of the Abu Dhabi Executive Council.
He plays a huge role in many other important aspects, as he is also the Chairman of the Emirates Nuclear Energy Corporation, the Abu Dhabi Media Zone Authority and Emirates Global Aluminium, and is a representative on numerous other government organisations covering areas from education to urban planning.
In his role as chairman of Abu Dhabi Motorsports Management, Al Mubarak was instrumental in bringing the Formula One Grand Prix and the FIFA Club World Cup to Abu Dhabi.
Noura Al Kaabi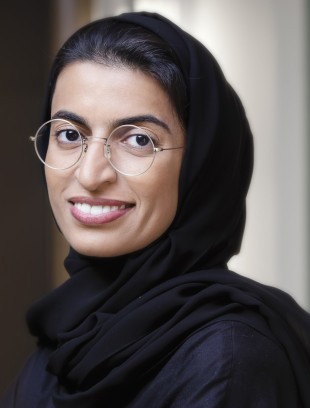 As CEO of the Media Zone Authority-Abu Dhabi and twofour54, Noura Al Kaabi has played a key role in developing the UAE's media and creative content scene across all mediums. The authority now has more than 240 media organisations on its campus and has launched the Abu Dhabi Film Festival, the Abu Dhabi Film Commission and the Abu Dhabi Media Summit.
As a member of the Federal National Council, Al Kaabi is also involved in government policy, where she has supported measures to protect the rights of children. She's  also a member on the board of Abu Dhabi Media, Abu Dhabi Chamber of Commerce, Image Nation and the Abu Dhabi Sports Council.
Al Kaabi has been recognized in Foreign Policy magazine as one of its "Top 100 Global Thinkers" and is regularly included on lists such as  CEO Middle East's 100 most powerful Arab Women list.
Ahmed Belhoul
Dr. Ahmad Belhoul is leading the development of Masdar City, one of Abu Dhabi's most significant projects, which is in the process of being built outside Abu Dhabi. It is said to be the world's first sustainable eco-city. It already features the Masdar Institute of Science and Technology, a research institute focused on clean energy, as well as the headquarters of the International Renewable Energy Agency (IRENA).
But Masdar's focus is about much more than the city; it is also building and investing in clean energy projects all over the world.
Belhoul also played a leading role in developing Dubai's future tourism strategies while he was CEO of Strategy and Tourism Development at Dubai's Department of Tourism and Commerce Marketing (DTCM).
Belhoul has a Ph.D from Sir John Monash University in Australia, an MSc from the University of Melbourne and a BSc from Khalifa University in the UAE.
Mariam Al Mansouri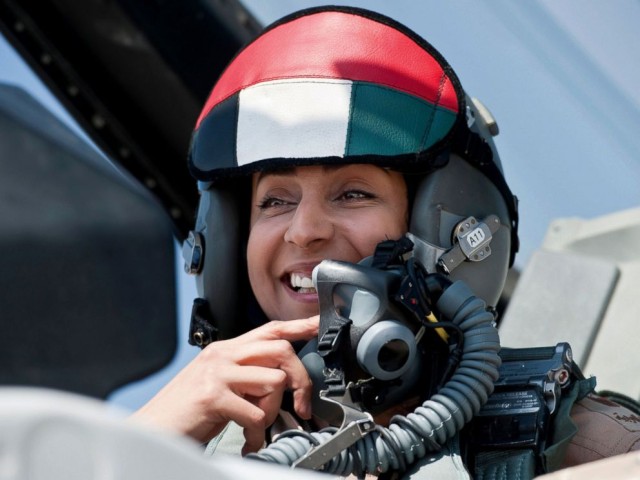 Not only is Major Mariam Al Mansouri the first female Emirati fighter pilot, she also took the entire Arab world by surprise when she led the UAE's air strike on ISIS in Syria last September.
Despite women being banned from air force combat, Al Mansouri still joined the Khalifa Bin Zayed Air College and with the law changing, she joined the Air Force and is now a Najor and works with F-16 Block aircraft, one of the most advanced military aircraft in the world.
Adeeb Al Balushi
Inventing an artificial foot for his dad at the age of nine, a robotic vacuum cleaner for his mum and an innovative cat flap, Adeeb Al Balushi figured out that he wanted to change the world by helping people.
After fearing his dad would have a heart attack while driving, the young inventor is in the process of developing a system that will send automatic alerts to family members, hospitals and the police if a fault in the driver's heartbeat is detected.
Majid Jaafar
Running the Middle East's privately owned oil and gas company, Sharjah-based Crescent Petroleum, Majid Jafar has helped in investing over $1 billion in Kurdistan's energy sector.
Acting as Vice Chairman of the Global Energy Initiative, Jafar has helped grow the NGO based in New York focusing on sustainable development through tackling climate change and energy poverty worldwide.
He is also Vice Chairman of the World Economic Forum's Global Agenda Council on Youth Unemployment, and the founder of the Arab Stabilisation Plan, which  aims to use the private sector in the region to overcome economic instability.
In addition, Jafar is also Chairman of the Middle East-North Africa Business Council and holds degrees from Cambridge, London's School of Oriental and African Studies (SOAS) and an MBA from Harvard Business School.
Badr Jafar
One of the UAE's best-known businessmen, 35-year-old Jafar is Chief Executive of Sharjah-based Crescent Enterprises .
Trying to improve corporate transparency across the Gulf, Jafar founded a non-profit orginaztion with the United Nations Office for Partnerships in 2010. He is an advocate of entrepreneurship and a member of numerous bodies supporting SMEs, including the Global Board of Education for Employment and Synergos Arab World Social Innovators.
Omar Abdulrahman
Nicknamed "Omoory", Omar Abdulrahman is an Emirati footballer who plays as a winger and attacking midfielder for Al Ain as well as the UAE's national football team.
Abdulrahman was ranked in the top ten Asian players of 2012 by ESPN and was voted Emirati Player of the Year, Fans' Player of the Year and Young Arab Player of the Year at the end of the 2012/13 season.
In February 2015, Abdulrahman signed a new, four-year contract with Al Ain thought to be worth AED 14 million per year.
Sultan Al Qassemi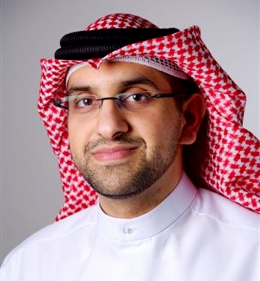 During the Arab Spring revolution, Sultan Al Qassemi made it his mission to become an authoritative voice on Middle Eastern affairs. With many people widely respecting his opinions, Al Qassemi has become one of the most famous UAE citizens and has a massive 335,000-strong following on Twitter.
With a love for the arts, in 2010 Al Qassemi founded the Barjeel Art Foundation, which aims to showcase the works of Arab contemporary artists in the region.
Khalaf Ahmad Al Ghaith
Last year, Lieutenant Colonel Khalad Ahmad Al Ghaith won the "Distinguished Government Employee" award by HH Sheikh Mohammed Bin Rashid Al Maktoum for his great efforts and achievements.
Al Ghaith's work has been exceptional; he has helped his department save 25 percent on its 2012 budget. He reduced the number of printers, paper and ink consumption, saving up to $130,000 annually and has been praised for being an excellent leader and team member.
Maryam Matar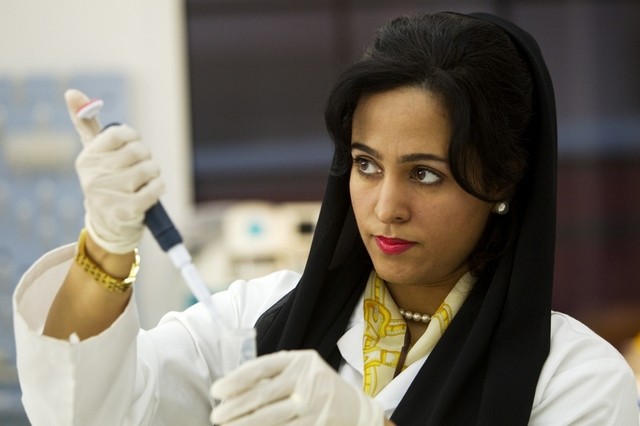 Maryam Matar launched the UAE's Down Syndrome Association and the Genetic Disease Association with a mission to fight genetic diseases.
Matar was ranked as one of the "Twenty Most Influential Women in Science in the Islamic World" by Muslim Science and she regularly campaigns in colleges and universities to encourage people to be screened for common genetic disorders.
She is also Deputy Chairperson of Dubai Cares, a board member of the Marriage Fund, Awqaf and Minors Affairs Foundation, Dubai Women Establishment and the Canadian University of Dubai.
One of her most notable achievements also include launching UAE Free of Thalassemia 2012. She has also served as Director General of the Community Development Authority and was the first woman to become Under-Secretary for the Ministry of Health.
Issam AbdulRahim Kazim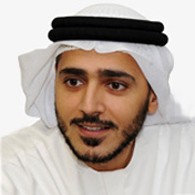 Issam AbdulRahim Kazim is the Chief Executive of Dubai Corporation for Tourism and Commerce Marketing, which is in charge for promoting and marketing Dubai to the rest of the world.
With a target of attracting 20 million tourists per year by 2020, the corporation is working with private and public sector tourism and commerce partners to promote Dubai as a leading destination around the world for both business and leisure.
Nayla Al Khaja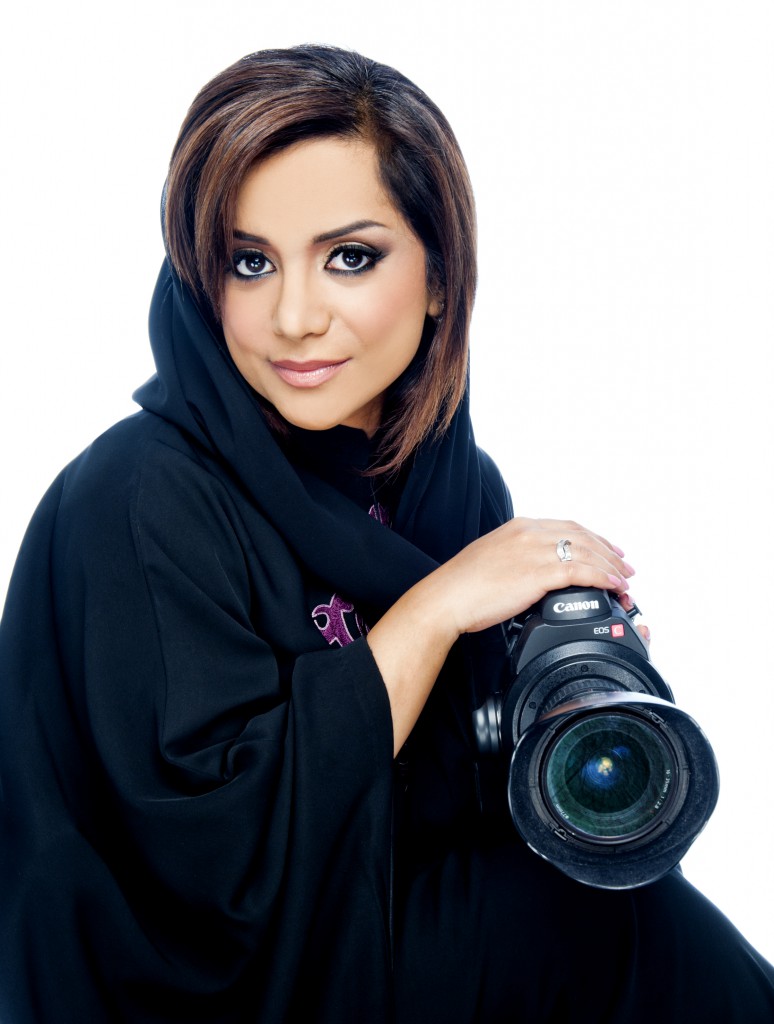 Nayla Al Khaja is one of the few female film directors in the United Arab Emirates and the first female producer in Dubai.
After graduating from Dubai Women's College with a degree in Mass Communication in 1999, Al Khaja hosted her own travel show.which developed her passion for filmmaking.
In 2005, Al Khaja graduated with a Bachelor's degree in image studies and filmmaking and is now the CEO of D-SEVEN Motion Pictures, a marketing and design agency agency that offers full-media campaign and corporate branding services.
Covering taboo topics such as dating and child abuse, Al Khaja's films have always been controversial. She was awarded best Emirati filmmaker in 2007 and won the British Council's International Young Screen Entrpreneur Award in 2010.
Elissa Freiha
Elissa Freiha launched the women-only investment platform WOMENA with her partner Chantalle Dumonceaux with an aim to provide high-net worth women with a supportive, professional network and guidance to invest in new companies.
Freiha oversees the marketing, business development, sales, events, and member satisfaction elements of the business. WOMENA hosts monthly meetings with its members who are introduced to pre-screened entrepreneurs, offering both sides the opportunity to form a strong investment partnership. Through this, she is slowly changing the face of investment in the MENA region.
Jassim Alseddiqi
Turning Abu Dhabi Financial Group (ADFG) from two people in a small office to managing an investment portfolio worth $1.5bn in assets, Jassim Alseddigi has accomplished a great deal in four years.
Over the last four years, the company has evolved and expanded into an integrated financial services platform under the umbrella of ADFG, branching out into real estate investments and debt structuring and management.
Amal Al Marri
Taking street food in UAE to a whole new level, Amal Al Marri is the co-founder of SALT, a pop-up restaurant. Attracting thousands of customers including members of the royal family, the vintage trailer that sells sliders and shakes has been a phenomenal hit.
Hamdan Al Shamsi
Having founded his first company at the age of 23, Hamdan Al Shamsi is one of the leading entrepreneurs in the UAE.
In 2o11, Al Shamsi launched Hamdan Al Shamsi Lawyers and Legal Consultants, which has grown largely in the past few years and attracted many large corporations as clients.
Futtaim Al Falasi
Known as Taim to her listeners, Futaim Al Falasi is an online media personality who became famous with her radio show, "Taim Show".
With tens of thousands of listeners across the Middle East, Falasi offers a mixture of music and conversation, a recipe she developed during her time at university.
Humaid Mansoor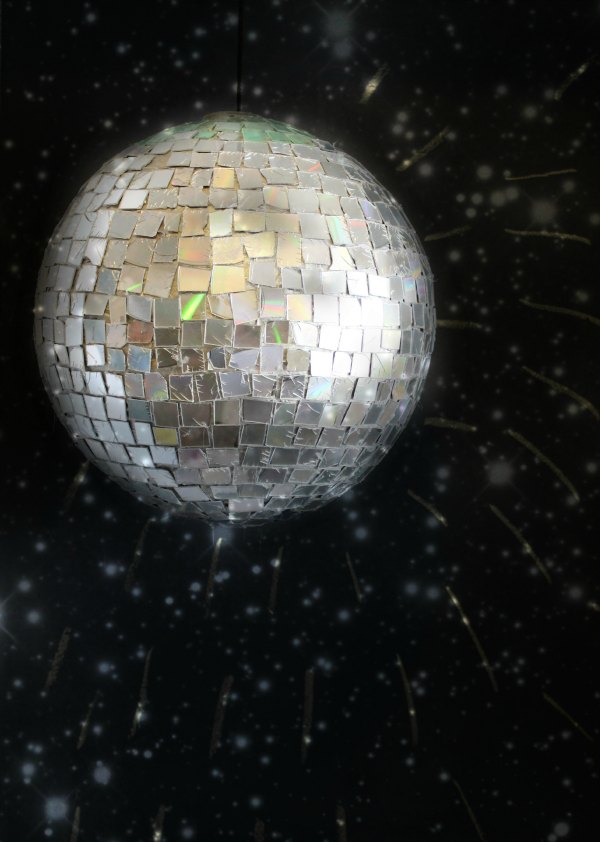 With a passion for art, Humaid Mansoor focuses on abstract art and is well known for his spontaneous brushstroke with calligraphic shapes.
Ali Mostafa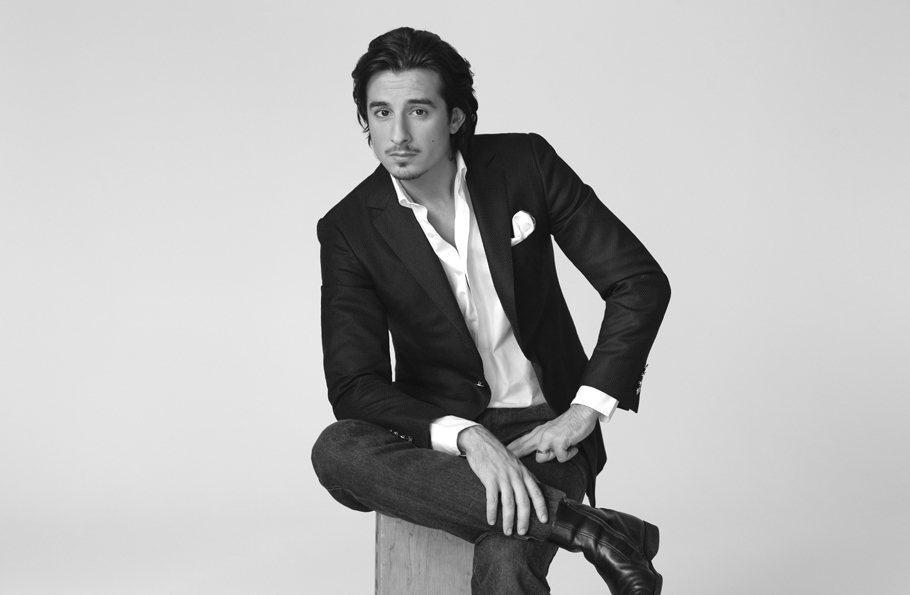 Ali Mostafa is a British Emirati filmmaker, director and producer known for directing the first Emirati feature film City of Life, showing the positive and negative sides of Dubai in an effort to change the perception of the city as an artificial and glamorous place.
The movie was a great success and ranked second in the local box office, making over AED 500,000 in its first weekend.
Mostafa also directed several short movies including Under the Sun, which won the Emirates Film Competition in 2006 and was screened in many international film festivals.
Najla Al Midfa
Najla Al Midfa was the first Emirati female to join the board of an Arab bank. Apart from her impressive CV, Al Midfa runs an online career advice office known as "Khayrat" with an aim to guide students.
Mohammed Bin Zaal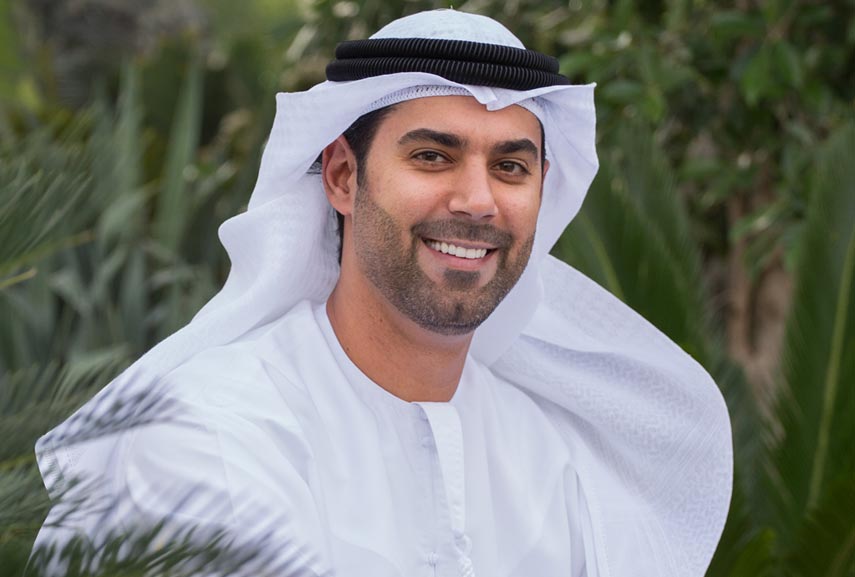 Mohammed Zaal is the CEO of Al Barari, which is a project focusing on sustainability, using recycled water from its own plant to nourish more than a million trees and shrubs.
The luxurious and secluded area is one of the top places where the wealthiest and richest residents of Dubai have chosen to live.
WE SAID THIS: Don't miss 11 Inspiring Female Entrepreneurs in the UAE.