In honor of International Women's Day and with the help of Helpling.com, an online platform for professional home cleaners, we've compiled this list of noteworthy and inspiring lady bosses in the UAE. If you're interested in becoming an entrepreneur or want to learn 'what is solopreneur?' do some research and get started. Running your own business can be scary at first but there are plenty of people willing to help.
Ambareen Musa – Founder and CEO, Souqalmal.com
Originally from Mauritius, Ambareen Musa started her first digital company at just 21 years old. She later established Souqalamal.com, a digital portal that allows consumers to comparison shop for financial services, first in Dubai, then successfully expanded to Saudi Arabia and Kuwait. She is the author of Entrepreneurial Opportunities on the Internet and hosts a regular radio show called "Eye on the Consumer".
Negin Fattahi-Dasmal –

Founder and CEO, The Grooming Company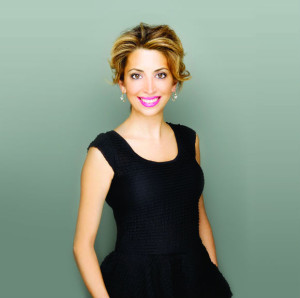 Negin Fattahi-Dasmal has filled the mid-range gap in the Dubai beauty services market with her trio of popular grooming businesses offering hygiene, quality and style at affordable prices: N.Bar nail bars, 1847 male grooming lounges and Jet Set wash and blow-dry salons. She has grown The Grooming Company to 15 branches and is now franchising the brands – all while raising four children.
Becky Balderstone – Founder, Ripe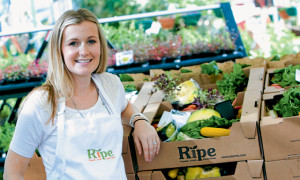 Specializing in seasonal, organic and local produce, Ripe has become a household name in Dubai with their home-delivery Ripe Boxes and their storefront, the Ripe Farm Shop. And what's more, Becky Balderstone has put health, sustainability and community at the heart of her brand, supporting local farmers, adopting eco-friendly practices and participating in community events.
Andrea Debellis – Founder, NYLA Method
Andrea Debellis is a serial entrepreneur who is celebrated for promoting healthy living and wellness in Dubai with the NYLA House. Her personal love for the barre method and passion for developing the ideal workout for the modern woman has driven her entrepreneurship journey. Previously, she revolutionized the fitness scene in London by establishing Barrecore.
Alanoud Badr – Founder and Designer, Lady Fozaza
Fashion entrepreneur Alanoud Badr, the woman behind Lady Fozaza, is perhaps the most well-known fashionista in the UAE. She has amassed a loyal social media following with her self-described "rock runway" style and high-end taste that she mixes with up-and-coming brands. Her e-boutique, fozaza.com, features exclusive pieces by emerging regional talents, as well as statement blazers from her own brand.
Buthaina Al Mazrui and Alamira Noor Bani Hashim – Founders, The Dinner Club by No. 57 and No. 57 Boutique Cafe
Buthaina Al Mazrui and Alamria Noor Bani Hashim are the women behind one of the most sought-after dinner invites in Dubai and one of the most highly-anticipated restaurants in Abu Dhabi. With The Dinner Club, an underground pop-up supper club in held in various unique locales, they've innovated Dubai's dining scene. And after years of planning and hard work, they launched No. 57 in Abu Dhabi with Irish Chef Gavin Gleeson in command of the kitchen.
Mona Ataya – CEO and Founder, Mumzworld.com
Mona Ataya has established and built the leading mother and baby e-retailer in the MENA region, Mumzworld.com, expanding to have the largest online inventory available in the GCC, with free returns, quick delivery, a best-price guarantee and exceptional customer service – and, yes, she is herself a mother.
Nicole Rodrigues Larsen – Founder, Diva Modeling and Events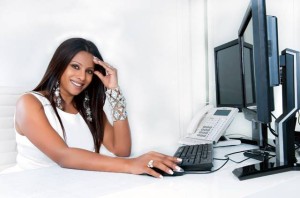 Nicole Rodrigues Larsen founded the Dubai talent agency Diva Modeling and Events. As a serial entrepreneur, she also founded Diva Beauty Salon, Diva Laundry and NM Investments. Nicole was awarded the People's Choice award by SME Advisor Middle East and was listed on Forbes Top 100 Indian Leaders in UAE.
Loulou Khazen – Founder, Nabbesh.com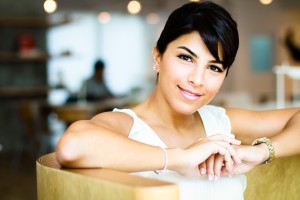 Winner of The Entrepreneur TV show, Loulou Khazen founded Nabbesh.com, a website dedicated to linking freelancers with jobs. The website allows for job seekers to upload their portfolios and for employers to post jobs and search by tasks. Nabbesh is tackling the rising issue of unemployment that the region faces.
Rania and Zaina Kanaan – Founders, Ananasa.com and Chari Cycles
Launched by Palestinian sisters Rania and Zaina Kanaan, Chari Cycles is a concept that revolves around the recycling of vintage bicycle frames and turning them into functioning, brand new bicycles. Customers have the option of customising their vintage bicycles by adding various accessories and paint. The bicycles are sold through their other business, Ananasa.com, a local e-commerce site tailored for artists, designers and crafters. The sisters also work on providing children in refugee camps around the Middle East with bicycles to add joy to their daily lives.
Hend Al Hashemi – Founder, 202gardeniard.com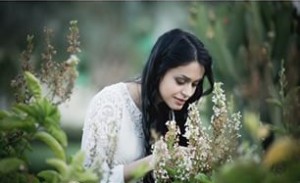 Hend Al Hashemi, an Emirati entrepreneur, identified a niche market requiring organic and natural body products. She hand makes a variety of soaps, scrubs, oils, body butter and bath salts. While she produces in small batches, she has dedicated customers specifically requesting her products through 202gardeniard.com.
 
WE SAID THIS: Don't miss Why I Refuse To Recognize International Women's Day.