Let's give a big warm welcome to Dubai's newest resident: Nonno, the World's Thinnest Pizza.
Everything has been carefully thought of, with an inspirational and exquisite story designed around it. Starting from the monochromatic theme to the ribbon-wrapped box, to Louise Cliffe (that gorgeous woman you just saw up there) to the menu and finally to the location.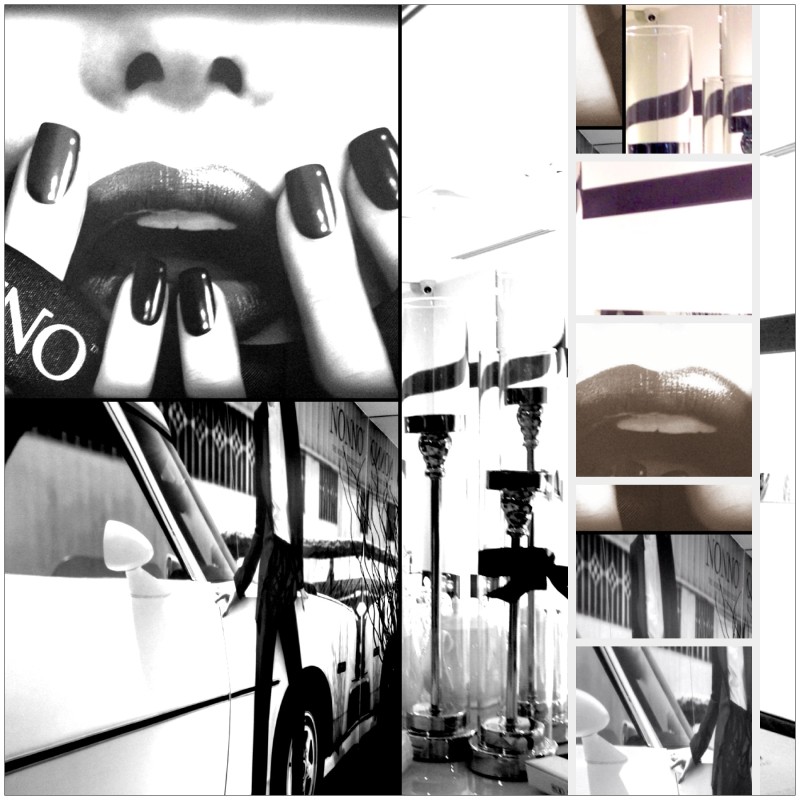 This pizza might actually be Victoria's Secret
Nonno's avant garde concept is designed around today's woman, one who is hip, has a life, is slim yet voluptuous, strong and confident and can have a slice of pizza if she wants to. Single, married, married with kids, working, stay-at-home – no matter who you are, there will always be that fashionista within you.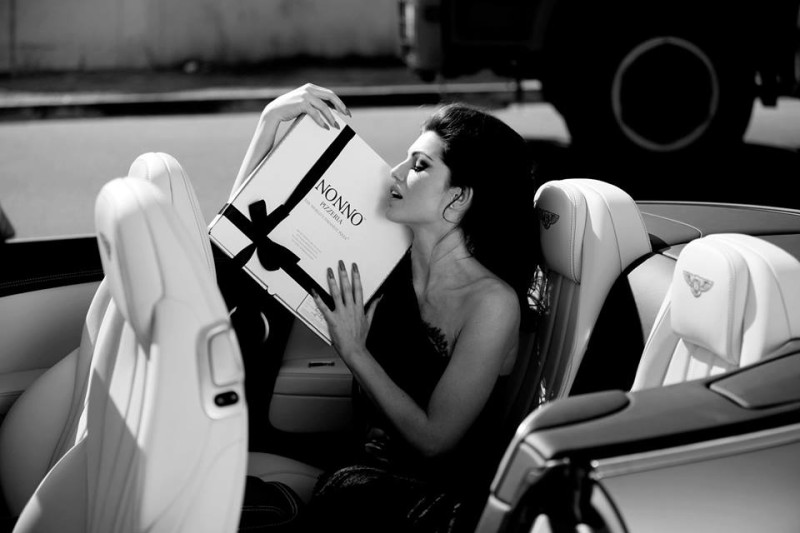 Their manifesto is that everything about Nonno is you. It makes you happy, it makes you beautiful and it gives you sex appeal. Which is why the international actress, singer and model Louise Cliffe is the face of Nonno 2014.
The Story Behind the Design
Created by the award winning boutique interior designer Katherine Alexandra, the idea is inspired by the "Less Is More" insight generated from the women of today's world.
"The black and white feel was to reduce the busy aspect of any brand and lessen the amount of brand noise," Katherine writes in the store's magazine.
Kudos on the design, Katherine! I love it!
From the World's Tallest to the World's Thinnest
Dubai is known for it's tallest, largest, best, biggest, highest, etc., but thinnest? Created by Profound Investments Company, it took them over a year to design the World's Thinnest Pizza. It has: No Salt, No Sugar, No Additives, No Colorants and No Preservatives.
So what does it have? "It's not a secret" as they state – the pizza's base is made of high quality flour and water. Its sauce: fresh tomatoes, herbs, aged garlic, olives. That's it.
"The measure of cheese, for example, is less than half what you would normally find on a high street pizza brand" – Chef Tamer Qeblawi, Executive Chef and Partner @800MYNONNO.
It promises not to bloat you and I'm putting this theory to test.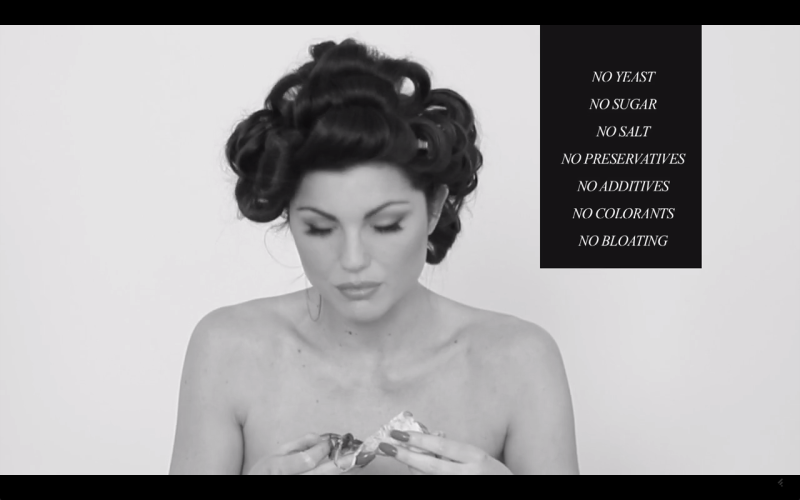 "If only I could look like that while stuffing my face"- @reshroy, my friend, after watching their showcase video.
The Box, with a Ribbon
The packaging plays a vital role in the brand concept.
"The ribbon signifies movement, life, breathe. And the gift of health. Nonno is a gift to the world. You expect it to come with a ribbon like any stylish gift". – Tony E. Saade, Nonno's Brand Strategist
One more thing: Bay Avenue is the perfect location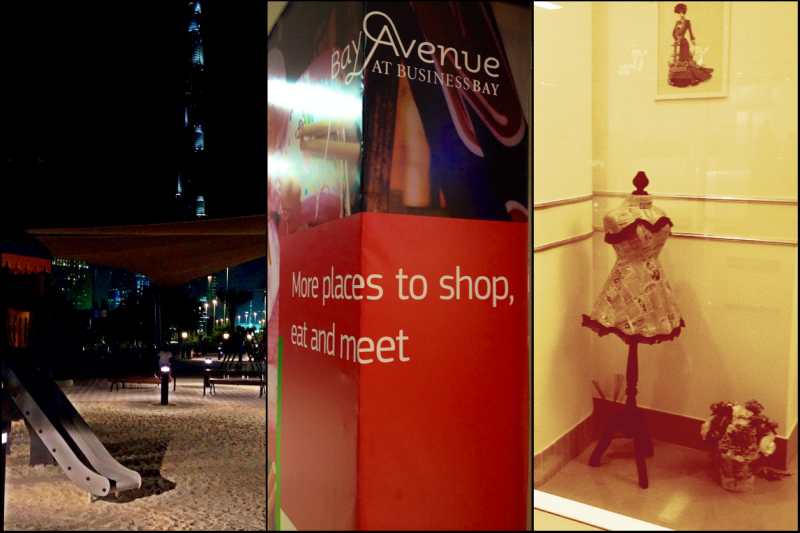 I love Dubai Marina, but this is the first time I experienced actually walking around in Business Bay, and with the amount of traffic going on at the Marina recently, I am considering moving out.
There is everything happening at Bay Avenue – stores, coffee shops, restaurants, play area, parking lot, grocery store, printing studios and a sewing shop! I loved walking there.
In conclusion, Nonna Pizza, you've scored high with us, we are only pending the result of that slice.
"I feel better about myself when I look my best. I always find the time to put on my powder and do my chignon." – Dita Von Teese
* To my inspiration @SGheita, for being a great mother, advertiser, friend and family, yet always finding time to be you!
Tips & Tricks:
Even though they have free delivery, the in-store experience is worth eating there.
They have a wide menu of everything else other than pizza. Check it out here.
Let's not get our hopes up high here, it still isn't a stuffed crust pizza!
WE SAID THIS: Catch up on Day Six of Rula's #100DaysofMyDubai journey, in which she suggests never going alone to Al Mamzar at night – find out why.