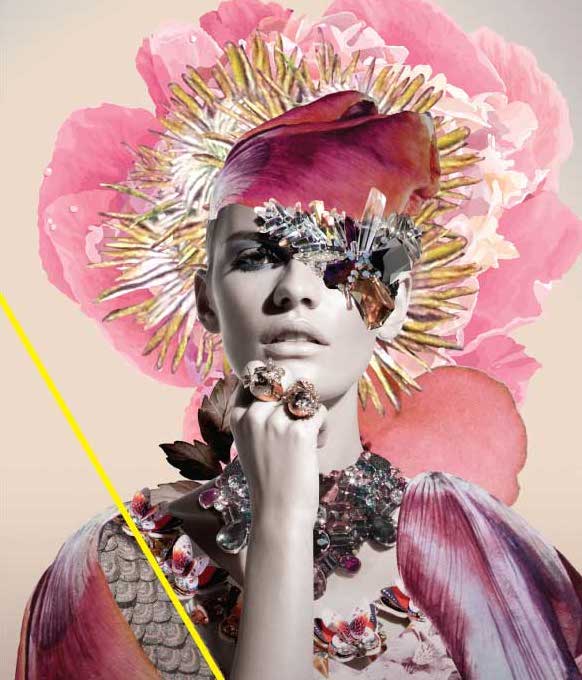 The closest I ever was to a runway was through Heidi Klum and Tim Gunn's TV show Project Runway.
So when I had the opportunity to attend Fashion Forward DXB – Season 4, with VIP front row seats, I jumped at the chance. However, due to my unfortunate minimal time management skills, I actually got to attend only one show at the very end of the four-day fashion show, and it was totally worth it!
She Don't Believe in Shootin' Stars but She Believe in Shoes and Cars
10 minutes before the last show begins, I'm getting dressed. 20 minutes earlier, I was at Dubai Marina Mall shopping for the outfit. Last minute crisis…
Complete failure. I could've actually attended more shows versus attend that one show with that one dress that no one other than myself noticed.
Nevertheless – glamour chic, lace, sophisticated yet sexy – I got the perfect dress, matched them with the perfect stilettos and followed the flashing lights to Fashion Forward DXB at Madinat Jumeirah with my buddy @FoziKabbani.
Between the Lights, Amato Emerges
I got there on time (thankfully) and got to witness the closing, most awaited show at this season's FFWD DXB: Amato by Furne One.
I can, however, tell you, why you should make it to Dubai's next fashion event.
A line up of photographers, extremely fashionable men and women, intense production – music and lighting were all elements that fueled the entertainment – it's a fantastic experience, one that you do not normally get with such magnitude in this part of the world. It's also different – seeing the pleased audience's glittering eyes as they passionately viewed the designs in front of them – it kind of sucks you in.
Lucky for me, Amato's show was the perfect one to attend. The entire space spelt D-R-A-M-A. Screaming women as sound effects, flying models and a strong contrast between the dimmed lights and bright collection abducted us all into his world of intensity.
Night Time, My Time
Now, my favorite part of the evening…
This is what they don't normally tell you about fashion events, but the after party is where you need to be.
Set in the outdoor area at The Fort Island @MadinatJumeirah, the place was filled with crazy ones partying and dancing with @BOOTIKDubai to the sounds of @BlueMarlinUAE's Friday Resident DJ, Frederick Stone.
This is something I love about Dubai's nightlife: No one cares what you are doing or wearing – everyone's just enjoying the vibes. As long as you don't bother anyone around you, no one will bother you.
So we danced all night…
"The problem with trouble is that it starts out like fun." – Anonymous
* To my fashion forward best friend, brother, music addict and partner in crime @AhmedFahmy – missing your presence every single minute of every single day…
Tips & Tricks:
Tune in to Frederick Stone through his Soundcloud.
Even if you won't buy it, see it. Fashion shows can actually be entertaining for normal people, too.
WE SAID THIS: Don't miss Rula's last #100DaysofMyDubai post, when she finds the legendary food truck Salt!