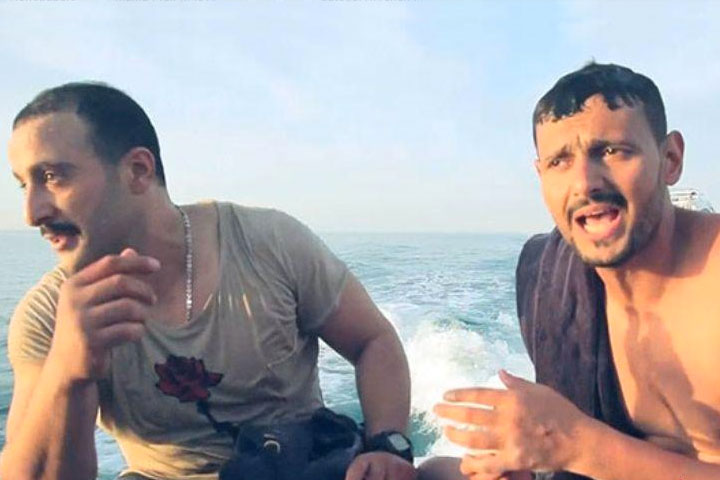 Notorious prankster Ramez Galal has become every Arab celebrity's living nightmare. When they least expect him, lost in terror and hyperventilating, he shows up out of nowhere with an obnoxious smile on his face, assuming he will be forgiven. Surprisingly, he almost gets his way every time and the episode ends with him cuddling a petrified celebrity.
As an enraged viewer, don't you just feel like punching him in the guts sometimes – maybe just get into a cat fight with some serious hair pulling? Well, we've got you covered. Here are 10 celebrities who managed to beat the hell out of him before all was forgiven.
Lucy in 'Ramez Wakel El Gaw'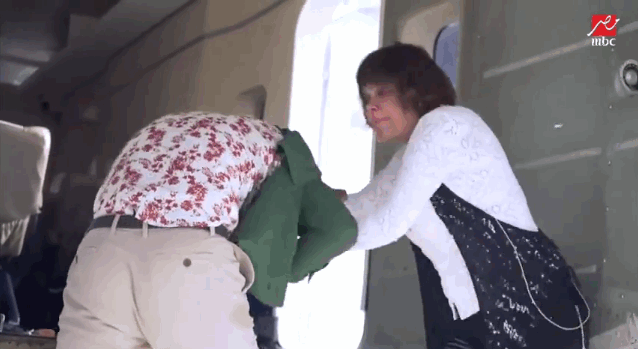 This is the most talked about episode this Ramadan – Lucy actually collapsed twice. The actress and belly dancer was fooled into believing that the plane was crashing and after they safely landed, she literally lost it when she realized Ramez was behind her misery. She punched, kicked and even bit him. Honestly, it was so joyful to watch.
Haifa Wehbe in 'Ramez Ankh Amoun'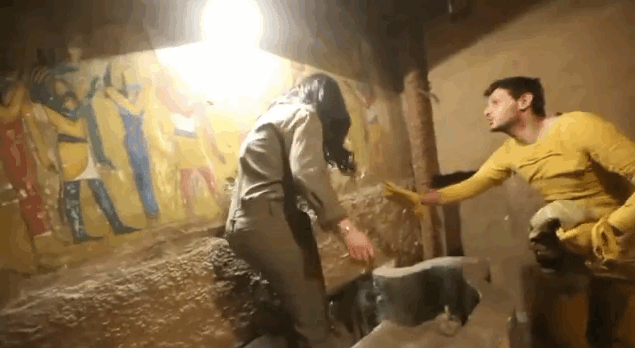 Anyone with half a brain would know not to mess with Haifa. The poor woman was trapped in a tomb with bats, snakes and a prankster dressed up as a mummy. Needless to say, it was satisfying television when she kicked him and even tried to smash the camera. She was probably Ramez's most difficult celebrity to forgive and forget.
Nelly Karim in 'Ramez Ankh Amoun'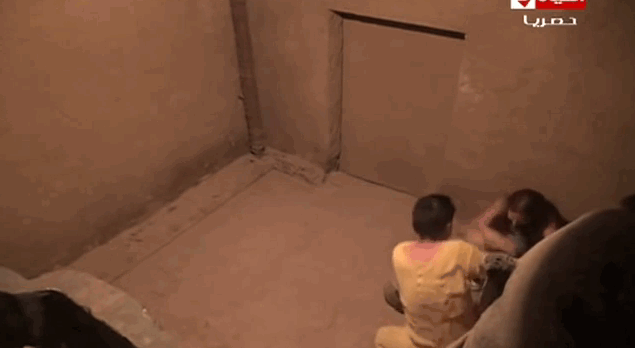 Nelly Karim was another tomb victim and Ramez had no idea the ballerina had some karate moves in her.
Mohamed Ramadan in 'Ramez Wakel El Gaw'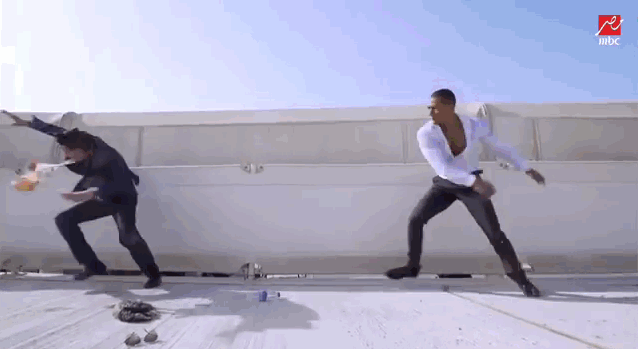 This guy was anything but ibn halal when Ramez blew his cover. With a kick in the gut, Ramez literally flew across the floor. Later, the episode ended with both of them bonding over sky diving.
Maya Diab in 'Ramez Ersh El Bahr'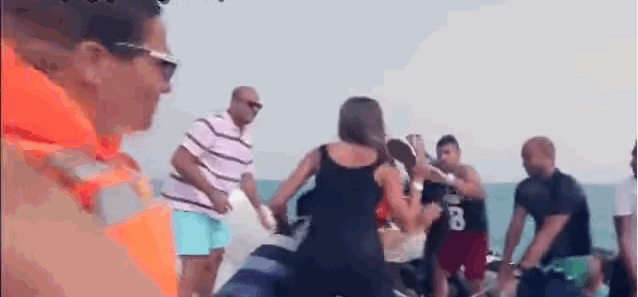 Another female never to mess with. In Ramez Ersh El Bahr, celebrities were stranded in the middle of the sea in a drowning zodiac boat. When Maya was fully in the water, shark fins started appearing on the surface and the Lebanese beauty started praying for her life.
Ramez literally became a fashion victim when she threw her heavy studded cap at his face and then used her shoes as a weapon. The guy ended up bleeding.
Ahmed El Saadany in 'Ramez Ankh Amoun'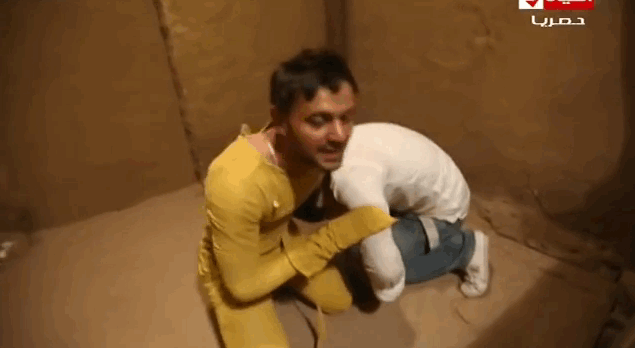 Another celebrity, another tomb prank. Ahmed El Saadany was so terrified that the only thing he could manage to do was throw himself at Ramez.
Cyrine Abdelnour and her husband in 'Ramez Thaalab El Saharaa'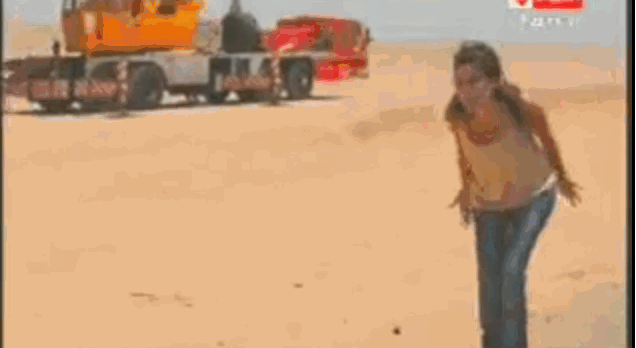 Cyrine was pranked into thinking she was being kidnapped by thugs in the middle of the desert. She started screaming at the prankster after he blew his cover, but it was her husband who did all the damage. He started by chasing the crew, smashing the cameras and ended up pointing a gun at Ramez Galal.
Neshan in 'Ramez Wakel El Gaw'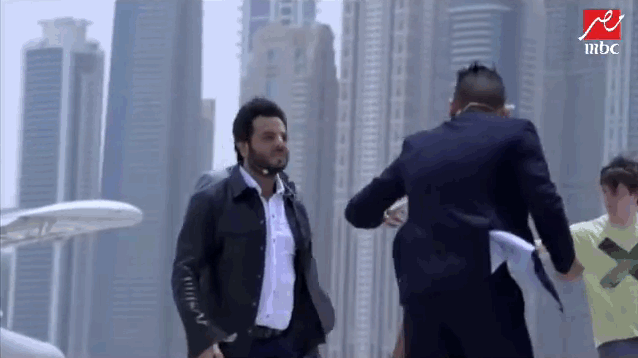 No matter how chic and elegant you appear to be, Ramez Galal will get you and rest assured, you will lose it. The always proper TV host Neshan chased Ramez and went crazy with him and the crew.
Ahmed El Sakka in 'Ramez Ersh El Bahr'
The action hero did not take the joke as lightly as he did back in the Ramez Qalb El Asad days. The minute he realized he was being pranked, he started crazily punching the cameraman and Ramez Galal got his share of El Sakka's fist as well. Being the hero we all love, El Sakka later apologized to the cameraman for hurting him.
And we saved the best for last, Ibrahim Saeed in 'Ramez Wakel El Gaw'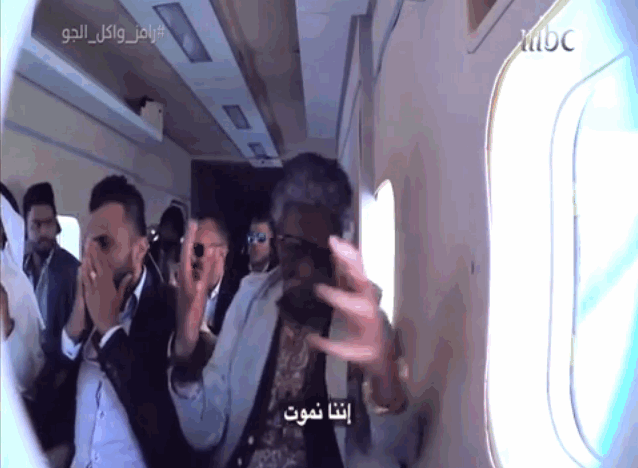 Out of all the times Ramez was punished, this is by far the best beating. Egyptian football player Ibrahim Saeed didn't even wait until the prank was over. He started beating the hell out of everyone on the supposedly crashing plane just because he was panicking. Ramez had to end  the show earlier than planned due to Saeed's aggressive reaction.
WE SAID THIS: Don't miss "Drop Everything Because We Need To Talk About 'Ta7T El Saytara' Star Dhafer L'Abidine".