For you few clueless ones, Dhafer L'Abidine is a Tunisian actor with a flawless Egyptian accent who has been gracing our screens during Ramadan for at least three years now.
He is literally all over the place; from roles in Great Britain and Sex and the City 2 to Egyptian TV, Dhafer is a force to be reckoned with. This year, he plays Nelly Karim's husband in the much talked about series Ta7t El Saytara.
Now that we're done with the introduction, we need to say it out loud: What the hell?
No seriously, what the hell?
To the person responsible for casting the actors, couldn't you find someone who wouldn't drive women over the edge in Ramadan? Do you understand the consequences of looking at Dhafer for an hour every day? You ruined the holy month for us, because the dreams that were once about water and konafa are now nothing but about Dhafer.
Couldn't you find an actor who is uglier or hairier, one who doesn't have a to-die-for smile, someone who is already going bald? You just had to throw Dhafer in our faces as the perfect husband who is willing to understand his wife's struggle with drug addiction.
This is the cruelest thing to hit our TV since Ramez Galal. Here are some of Dhafer's nerve-wrecking swoon-worthy moments of perfection so far this year:
This is how incredibly warm Dhafer reacts to his wife's earth shattering secret…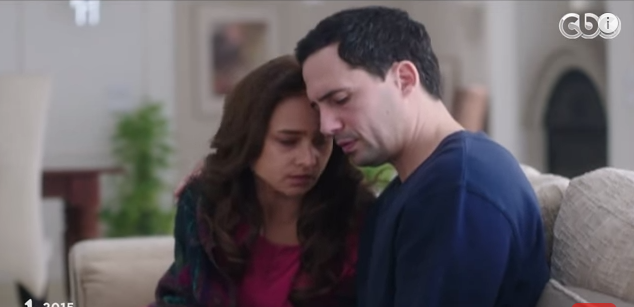 Instead of divorcing her on the spot, Dhafer actually suggests going to a marriage counselor. Seriously, women can't handle forgiving men. Hearts were exploding everywhere.
Later on, Dhafer even still had it in him to play around and tickle her. This is when it gets seriously dangerous for women's sanity and expectations. This scene is ruining marriages as we speak.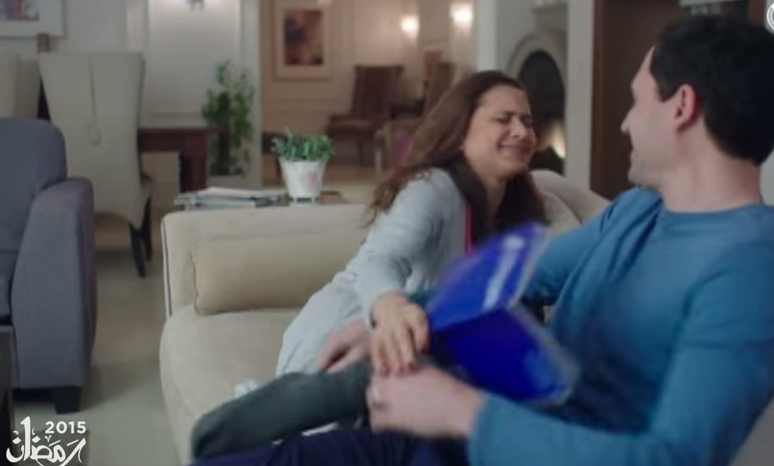 And just to guarantee that the scars Dhafer leaves are permanent, the director puts Dhafer L'Abidine and Hany Adel together in a scene, having a one-on-one, being GOOD MEN. Cruelty at its best. Sigh!
WE SAID THIS: Don't miss "Mosalsalat Ramadan 2015 TV Schedule".