You'll Never Guess Which International Music Producer Is Joining Forces With El Hadaba!
Via EDM Sauce and Sada El Balad
Without any doubt, Arab pop sensation, Amr Diab, is the most popular artist in the entire MENA region, not just Egypt. In fact, the superstar, dubbed El Hadaba, even has a strong presence in the West. How many of you stumbled upon stores and cafés in the US casually playing the classic Tamalli Ma'ak? Probably a lot! So, a collaboration with another international musician wouldn't be that much of a surprise. However, we couldn't help but scream and jump up and down when Marshmello dropped an atomic tweet last night, 11th of August, 2018.
Man this song with @amrdiab is going to be crazy

— marshmello (@marshmellomusic) August 11, 2018
The American music producer, Christopher Comstock who's known worldwide with his stage name, Marshmello, just tweeted something about a song with our very own Amr Diab! Too many questions soon came after; when's the release date? How are Amr's oriental tunes coming together with EDM? How did it even happen? Lots of thoughts are crossing our minds at the moment, especially because Diab still hasn't confirmed the collaboration and Marshmello didn't add any details. What we know for sure, is that this is a pretty smart move for both artists to grow their fanbases in each other's regions.
By the time we were obsessing over it, this is how Egyptian fans handled the news.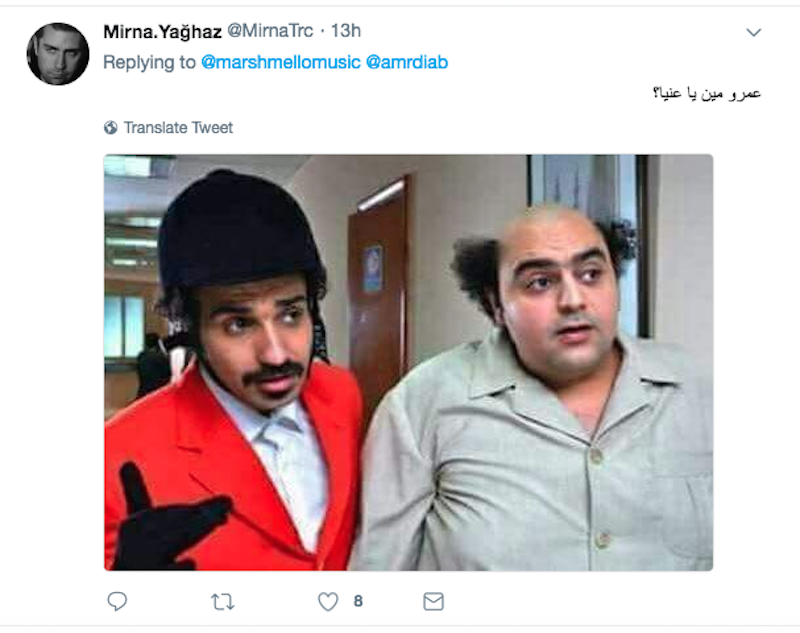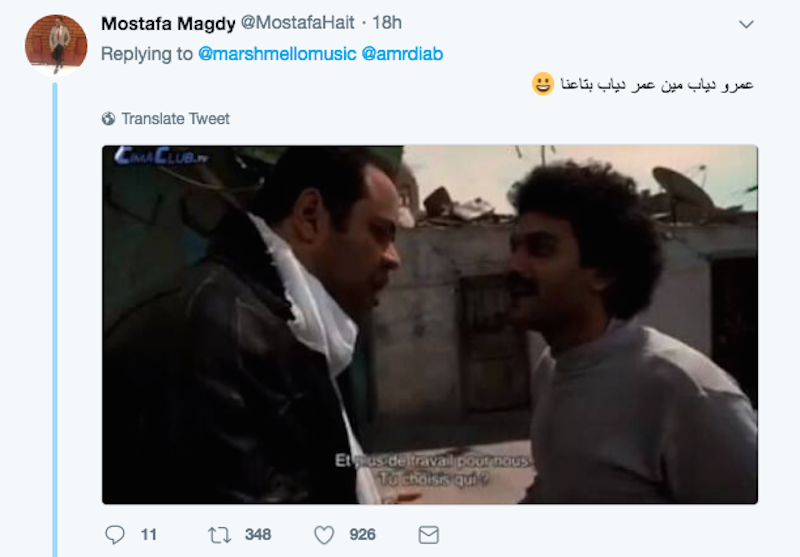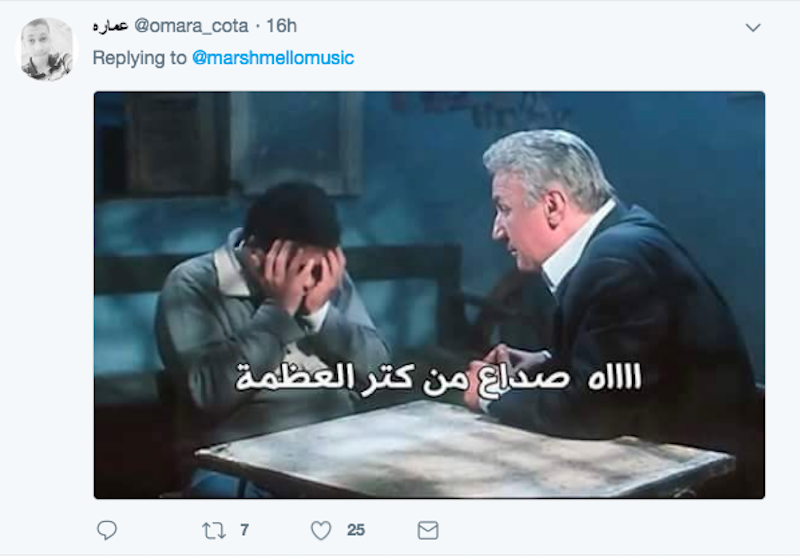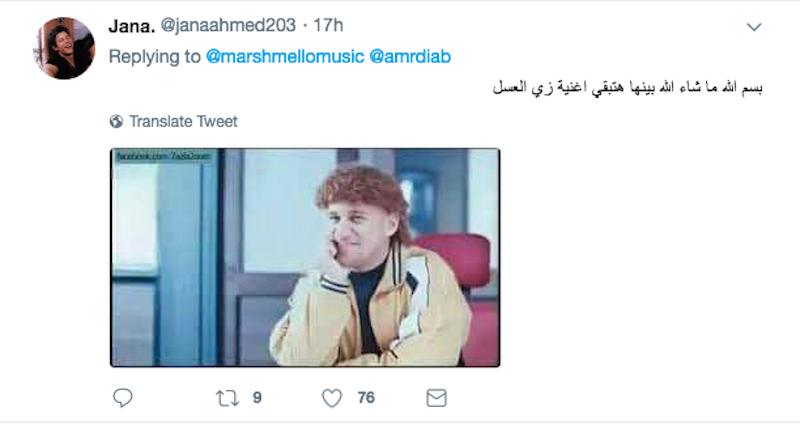 WE SAID THIS: We still can't handle Diab's latest releases, can we take such a huge surprise? We really hope someone confirms this ASAP!