We live in the golden age of young-adult (commonly known as YA) literature, when books ostensibly written for teens are equally adored by readers of all ages. In the likes of Harry Potter and Hannah Baker, they've produced characters and conceits that have become the currency of our pop-culture discourse—and inspired some of our best writers to contribute to the genre. To honor the YA genre, we've compiled a list of some of its books that Arabs needs to read.
The Perks of Being a Wallflower by Stephen Chbosky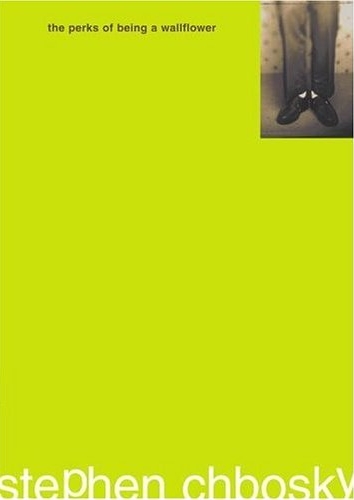 "Things change. And friends leave. Life doesn't stop for anybody."
Socially awkward teen Charlie is a wallflower, always watching life from the sidelines, until two charismatic students become his friends. This book will make you feel that you're not alone and that it's okay to not be okay. Charlie, Sam and Patrick will remain your best friends after finishing this book. The Perks of Being a Wallflower is a deeply affecting coming-of-age story that will spirit you back to those wild and poignant roller-coaster days known as growing up.
Looking for Alaska by John Green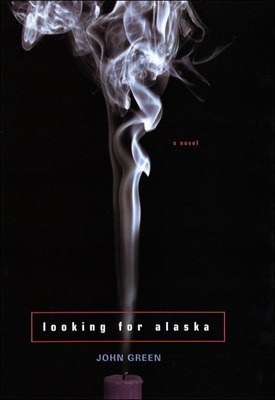 "I wanted so badly to lie down next to her on the couch, to wrap my arms around her and sleep. Not fuck, like in those movies. Not even have sex. Just sleep together in the most innocent sense of the phrase. But I lacked the courage and she had a boyfriend and I was gawky and she was gorgeous and I was hopelessly boring and she was endlessly fascinating. So I walked back to my room and collapsed on the bottom bunk, thinking that if people were rain, I was drizzle and she was hurricane."
John Green may be dubbed as the new Nicholas Sparks, but you shouldn't listen to any of these people. The story is told through teenager Miles Halter as he enrolls at a boarding school to try to gain a deeper perspective on life, and was inspired by Green's experiences as a high school student. Green has written an inventive novel, one that will help young readers assess their place in the world and how they deal with one another. The book is funny, sad, inspiring and always compelling.
Chaos Walking series by Patrick Ness
"Hope may be the thing that pulls you forward, may be the thing that keeps you going, but that it's dangerous, that it's painful and risky, that it's making a dare in the world and when has the world ever let us win a dare?"
Chaos Walking is a young adult science fiction series by novelist Patrick Ness. It is set in a dystopian world where all living creatures can hear each other's thoughts in a stream of images, words, and sounds called Noise. If you can handle the real brutality of war, we highly recommend these books.
Simon vs. the Homo Sapiens Agenda by Becky Albertalli
"White shouldn't be the default any more than straight should be the default. There shouldn't even be a default."
A gay teen comes out to friends, family and classmates after his secret correspondence with another boy is discovered. This book will genuinely make you happy. It doesn't hesitate to portray the reality of homophobia in a high school in the South, but it's ultimately such an uplifting story about friendship, family and romance. Becky Albertalli is basically the lovechild of John Green and Rainbow Rowell.
The Torn Skirt by Rebecca Godfrey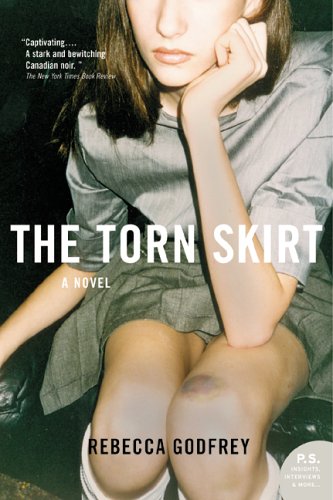 "I don't know why, but whenever I'd look at Amber, all determined and long-legged, I'd imagine her climbing out of a car wreck while the slow, sluggish passengers burned inside."
Two weeks can change a person's life forever, especially in the case of 16-year-old Sara. Born with a mysterious fever, Sara's life has never matched her picturesque hometown of Victoria, BC's postcard-perfect reputation. The book gives voice to the profound and universal experience of teenage isolation.
The Five People You Meet in Heaven by Mitch Albom
"Holding anger is a poison…It eats you from inside…We think that by hating someone we hurt them…But hatred is a curved blade…and the harm we do to others…we also do to ourselves."
Simply told, sentimental and profoundly true, this is a contemporary American fable that will be cherished by a vast readership. Bringing into the spotlight the anonymous Eddies (the book's protagonist) of the world, the men and women who get lost in our cultural obsession with fame and fortune, this slim tale, like Charles Dickens's A Christmas Carol, reminds us of what really matters here on earth, of what our lives are given to us for.
Mawsem El Hegra Ela El Shamal by Tayeb Salih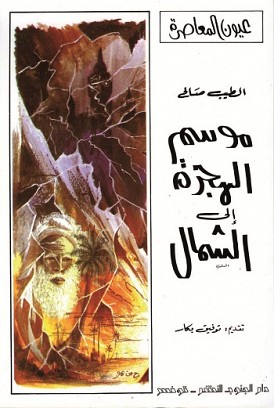 "Everyone who is educated today wants to sit at a comfortable desk under a fan and live in an air-conditioned house surrounded by a garden, coming and going in an American car as wide as the street. If we do not tear out this disease by the roots we shall have with us a bourgeoisie that is in no way connected with the reality of our life…"
Literally translating Season of Migration to the North, the book is a classic post-colonial Sudanese novel by novelist Tayeb Salih. This is a difficult book to forget, it posses difficult questions in the relations between the developed world and those outside of it.
Miss Peregrine's Home for Peculiar Children series by Ransom Riggs
"I used to dream about escaping my ordinary life, but my life was never ordinary. I had simply failed to notice how extraordinary it was."
The story begins with Jacob, the protagonist, being tired of his normal life – a slightly abnormal life because he is rich, but otherwise a normal life. Your first impression of the series will be is that it is a ghost story because of an extraordinarily creepy front cover. It turns out it isn't actually a ghost story, but that doesn't mean that it isn't creepy. It is creepy in the best way possible. Think X-Men but very, very creepy.
The Kite Runner by Khaled Hosseni
"And that's the thing about people who mean everything they say. They think everyone else does too."
An emotional story of betrayal and redemption, The Kite Runner will leave you thrilled and moved, both at the same time. It tells the story of Amir and Hassan, the closest of friends, as good as brothers, and also experts in the art of kite flying.
Dance, Dance, Dance by Murakami
"Life is a lot more fragile than we think. So you should treat others in a way that leaves no regrets. Fairly, and if possible, sincerely."
The book is a tense, poignant, and often hilarious ride through the cultural Cuisinart that is contemporary Japan, a place where everything that is not up for sale is up for grabs.
The Alchemist by Paulo Coelho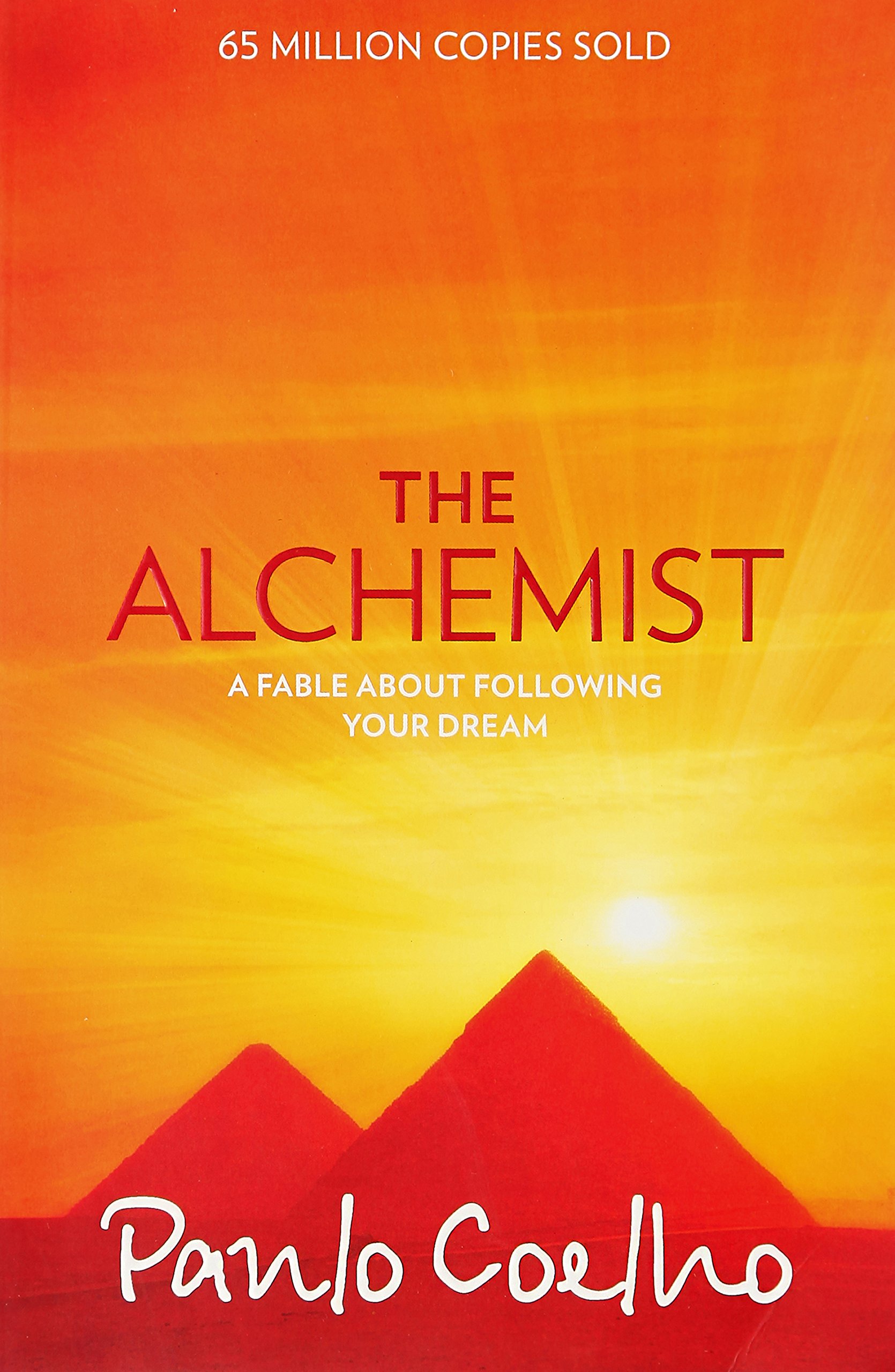 "People are capable, at any time in their lives, of doing what they dream of."
As much as we didn't want to include this book in this listicle, we just had to. This book is lovely, tender and profound. It is about the importance of seeking one's own meaning of life and spending one's life fulfilling it.