To all the gold jewelry lovers in UAE, the world's largest gold ring, Najmat Taiba (Star of Taiba), is currently on display at Sahara Center in Sharjah.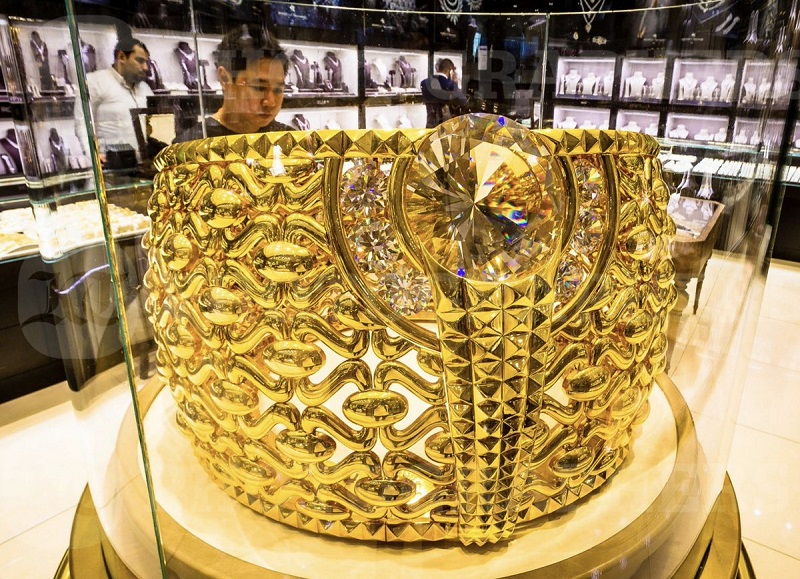 The 21-carat ring, which has been recognized by the Guinness Book of World Records and endorsed by the World Gold Council, is studded with 5.1 kilograms of diamonds, 615 Swarovski crystals, and weighs 63.856 kilograms. It took 55 jewel smiths 10 hours a day for 45 days to complete the ring.
18 years ago, the Dubai based, Taiba, company paid $547,000 to manufacture the ring, but nowadays it's worth $3 million as the gold prices have skyrocketed and the value per ounce went up from $250 to $1,497.50.
WE SAID THIS: Swing by the ground floor in Sahara Center and don't miss the masterpiece!