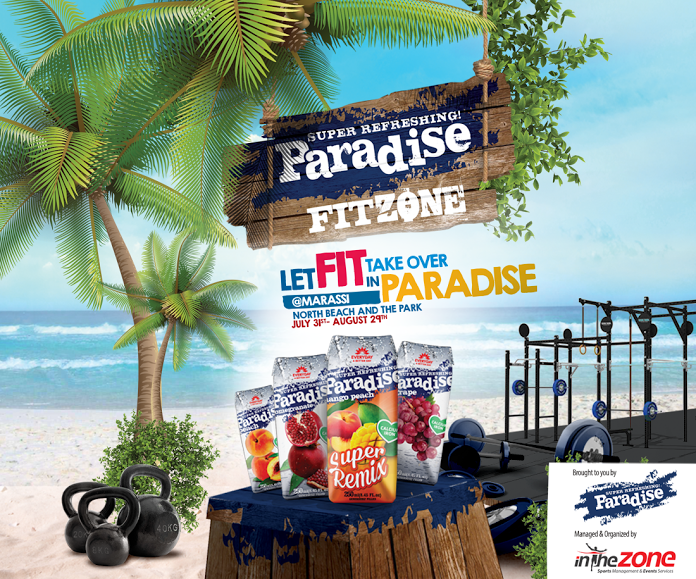 Beach season is upon us and that format el Sahel we were aiming for is looking more like a dad bod than anything else.
Thankfully, @ParadiseJuice is leaving us with no excuses not to work out this summer. In collaboration with In the Zone, they've set up a dynamic Fit Zone in Marassi where the whole family can go to get fit and refreshed every day of the week.
Featuring the top instructors in the industry, Paradise Fit Zone has a collection of Egypt's leading fitness entities on board: The Fitness Playground, CF Hitters, Stallions, F3/CF Hustle, Jumping Fitness, CF Machines, The Fitness Grind, Fit Yard, Transbody Fitness, TripleF and Pole Fit Egypt.
With two work out areas at North Beach and The Park, all weekday programs are free and the kids classes are free on the weekends. Spaces are limited, so be sure to sign up 15 minutes in advance of the weekday classes and online for their exciting weekend programs.
WE SAID THIS: Check out the Paradise Fit Zone event page on Facebook and keep up with the action on Instagram.