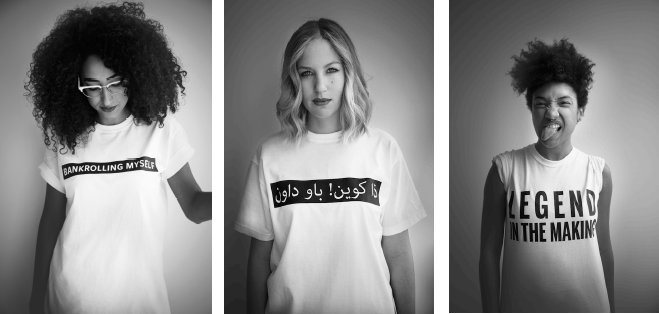 International Women's Day was created to celebrate the achievements of women worldwide as well as to call for greater equality.
Every year on March 8th, women are recognized for their achievements and success. In some parts of the world, it has become so popular that it is celebrated in the same way as Mother's Day with lots of gifts and appreciation.
We're loving WEST L.A.'s #WLAgirlsontop campaign for IWD this year, which honors women in a unique way and pays tribute to women's independence and strength.
They've released a special line of three exclusive white T-shirts, each bearing a statement that praises women and celebrates our awesomeness: "BANKROLLING MYSELF", "LEGEND IN THE MAKING" and "The Queen, Bow Down" written in Arabic.
For the rest of the month, these limited edition tees will be available at WEST L.A. in Sunset Mall in Dubai as well as on their website.
Celebrate International Women's Day in style and let's show the world who's boss!
WE SAID THIS: Don't miss Your Guide to Online Shopping in the Middle East