On Sunday, the fashion industry was shocked to learn about the death of fashion icon Virgil Abloh. Regrettably, Abloh was diagnosed with a rare malignancy called cardiac angiosarcoma and battled it for two years before passwing away.
For most of his career, Abloh has had quite the impact on the world of fashion; He was the first African-American to become artistic director of a French luxury fashion brand, and from 2018 until his death in late 2021, he was the artistic director of both Louis Vuitton's menswear collections. Abloh was also the chief executive officer of Off-White, a Milan-based fashion business he started in 2012. For his creativity and achievements, Time magazine named him one of the 100 most influential people in the world in 2018.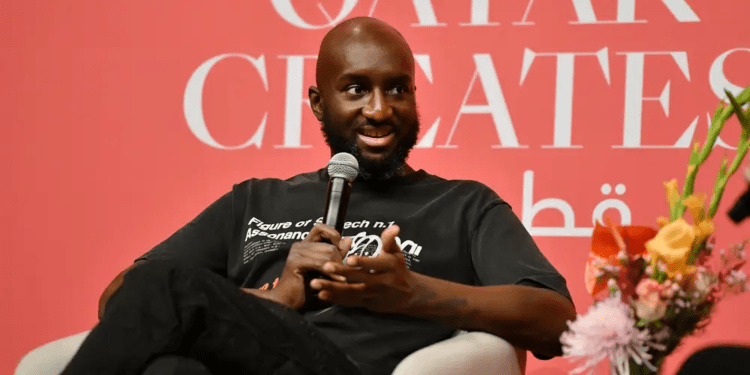 Abloh expressed his artistic vision in combining and merging many styles to create a current fashion sense that amazed people all around the world. He worked with well-known brands like Nike and IKEA, as well as prominent musicians and performers like Jay-Z, A$AP Rocky, and Kanye West. His creative zeal has pushed him to create magnificent designs that merged elements of hype-beast culture and luxury to make exquisite pieces; ultimately, his passion drove his career to break new grounds.
Virgil Abloh's wife shared her sorrow and talked about how Virgil was an icon who revolutionized fashion and motivated a generation of young people to pursue careers in the industry.
A number of celebrities from different parts of the world and close friends of Virgil voiced their anguish and sorrow over his death, as he was a beautiful individual with a pure soul and an inspirational character who was ahead of his time.
Bella Hadid, an American supermodel, expressed her anguish while admiring Virgil's spirit and brains.
Gigi Hadid, Bella Hadid's younger sister, was devastated by the news of Abloh's death and wrote the following:
As they recall the time he was in Doha for the FTA Prize Award Ceremony, many from the Fashion Trust Arabia also felt the sadness of losing someone of Virgil's quality who was a welcoming individual and left a mark at each place he has visited.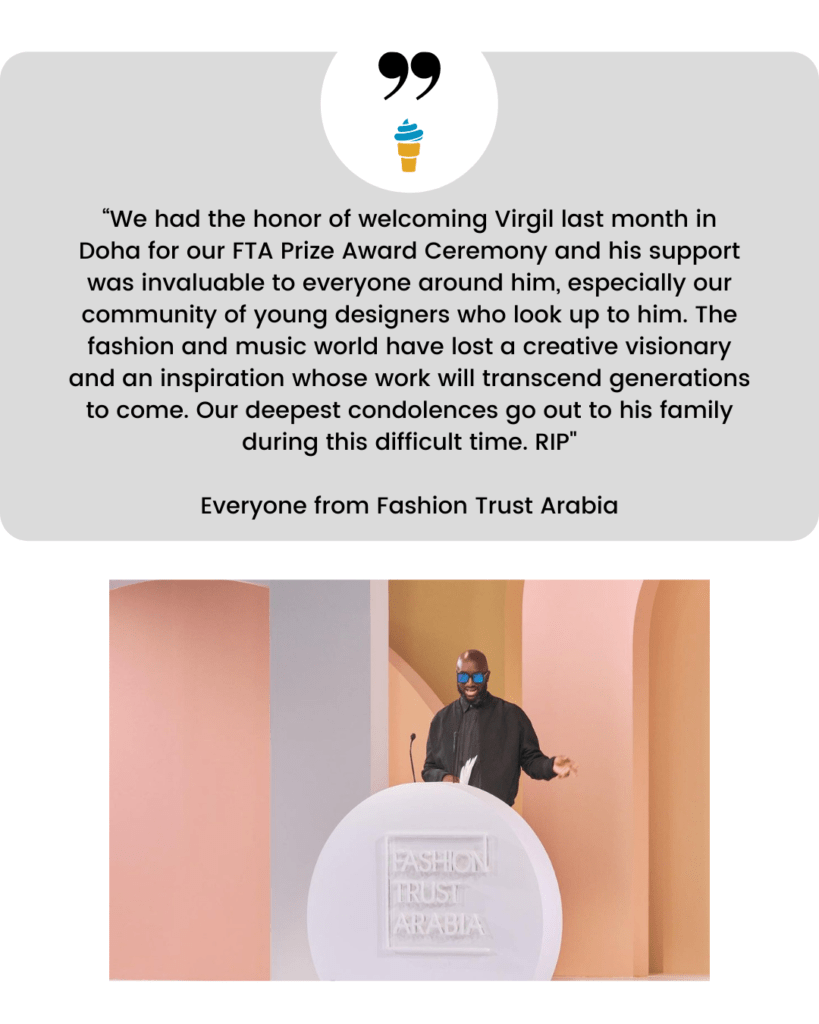 Hassan Hajjaj, a Moroccan contemporary artist, was heartbroken at hearing the news of Virgil Abloh's death and expressed his heartfelt sorrow.
Sheikha Al Mayassa bint Hamad bin Khalifa Al Thani, the chairperson of Qatar Museum, expressed her extreme sadness as she reminisced about the time Abloh held an exhibit named Figure of Speech at Qatar Museum, which was based on his approach of classifying people in the world into two main categories: purists and tourists.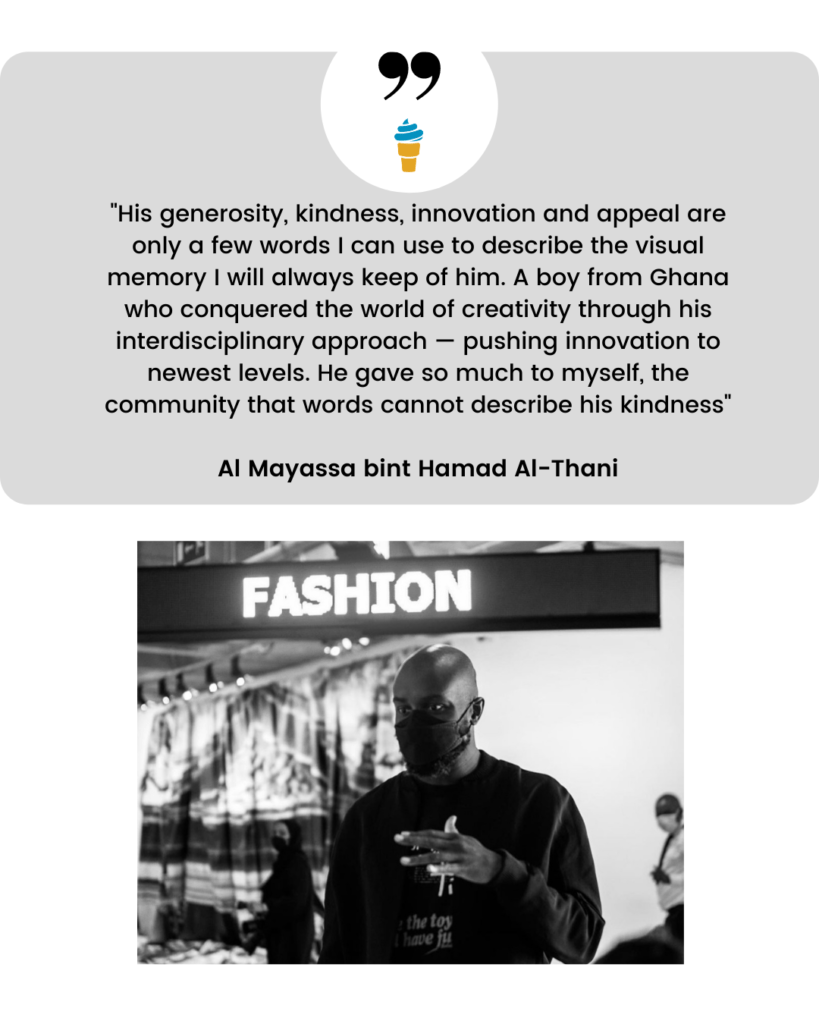 We have lost a legend whose out-of-this-world designs affected the fashion business. He was an entrepreneur and a revolutionary thinker with a vision based on rarity and uniqueness. His art and designs, on the other hand, will live on in our memories and keep us connected to him.
WE SAID THIS: Virgil Abloh will remain in our hearts as his unique fashion sense changed the world!