Along with the heroic Palestinian journalists on the ground like Motaz Azaiza, risking their lives to document the realities of Gaza, a stone's throw away, orbiting our planet are massive satellites that are also giving the world a real look into the current Gazan reality. The situation on-ground in Gaza is worsening by the day to the point where thousands of Gazans had to flee from the North to the South of the strip. On Friday, MAXAR Technologies released satellite images showing masses of crowds of Palestinians trying to escape Southern Gaza, highlighting the unimaginable scale of the crisis.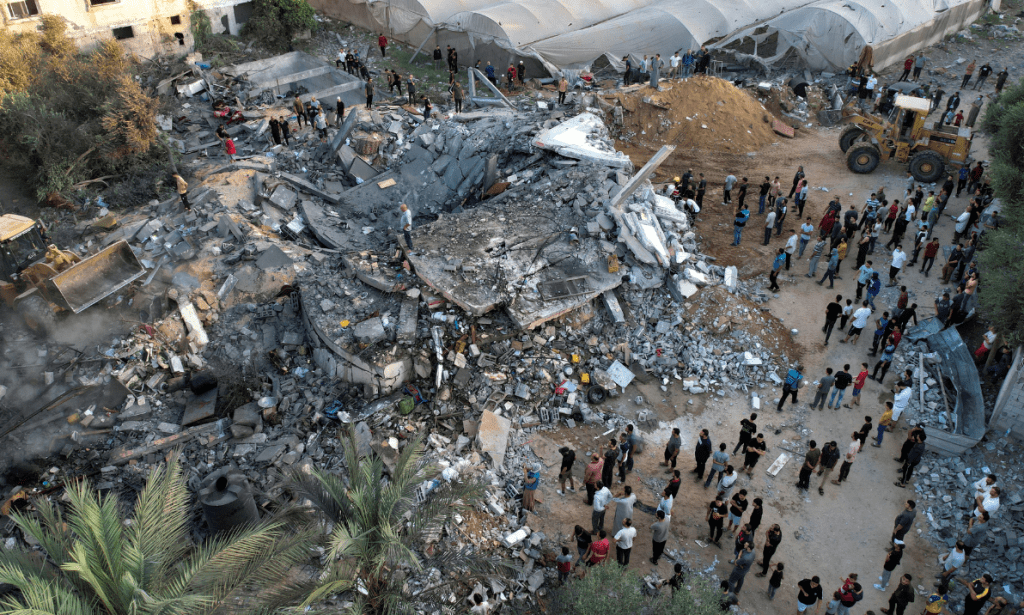 This comes after Israel's official order released on Thursday of having parts of the Southern territory be evacuated. Following the ground invasion in the North, there is talk that Israel now has its sight set on the Southern part of the strip where many Palestinians have already fled.
Newly released satellite images show a massive crowd of Palestinians gathered at Salah al Deen Road in Southern Gaza which could be estimated to be made up of thousands of people. Many of these people were waiting to pass through the checkpoint. The number of Palestinians at the border is quite big as many of them were forced out of the North and had to rely on sheltering in the south. Reports claim that most of the besieged territory's 2.3 million residents are now crammed in the South.
Along with southern Gaza, many satellite images have also been released depicting the on-ground conditions of the North. The destruction is quite massive as images from space show more than 1,000 craters caused by airstrikes and bombings.
With the newly released satellite images, many social media users exclaimed that with this ongoing invasion, where else can the Gazans go other than the South? It is unclear what their fate will be but all we know for now is that the southern Gaza Strip is acting as a temporary haven for Palestinians.