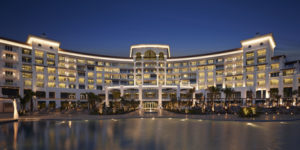 Okay, so we spent a night at Waldorf Astoria in Dubai's Palm Jumeirah, and we just can't get over it. We really can't! Situated on the East Crescent of the iconic Palm Jumeirah and surrounded by the azure waters of the Arabian Gulf, Waldorf Astoria Dubai Palm Jumeirah shares stunning views of the glittering skyline of the city. Undoubtedly, it is one of the most luxurious resorts in the UAE.
Waldorf Astoria was first introduced back in 1930 in New York, and from there, it started expanding globally. Drawing inspiration from the legendary Waldorf Astoria New York, the main lobby in the Palm Jumeirah location is focused on the grand clock, an iconic meeting point, and Peacock Alley, a sophisticated lounge and a place "to see and be seen."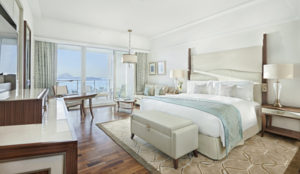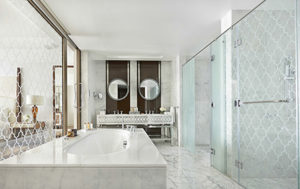 The 319 deluxe rooms and 68 elegant suites reflect the palatial surroundings, offering a range of Instagrammable panoramic views of the Arabian Gulf. The rooms are generously spacious and decorated with contemporary European furnishings and luxuriously large baths to soak in. The understated elegance of the hotel and its remarkable location makes it a great short-break hotel for couples who wish for both romantic scenery and an easy access to the city highlights, but also for families who are looking to spend time off together.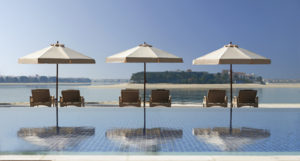 The facilities at Waldorf Astoria Dubai Palm Jumeirah include an inviting private beach with two temperature controlled swimming pools, serene gardens and a wealth of recreational activities, including tennis, water sports, fishing and a variety of vibrant entertainment for the little ones.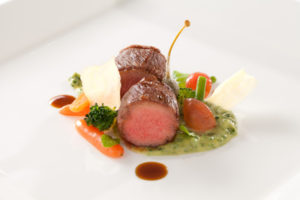 As for being a distinctive dining destination in Dubai, the hotel offers an array of restaurants to choose from, whether you wish to celebrate a special occasion at Social by Michelin-starred Heinz Beck, enjoy authentic Southeast Asian dishes at LAO, or experience a classic Waldorf Astoria afternoon tea at Peacock Alley. For evening entertainment and classic aperitifs, don't miss the Venetian-inspired Serafina Bar.
A stay at Waldorf Astoria Dubai Palm Jumeirah will without a doubt be an unforgettable one – we're already planning our next visit.
WE SAID THIS: Day-use are applicable as well. For more information, click here.