Tunisian Football Fans in Russia Ceased the Opportunity and are Promoting Tourism in The Coolest Way Ever!
Via: Facebook
By Nada Hamouda 
Gathering up about 32 countries, to compete in the World Cup Tournament, brings together diverse cultures from all over the world for over a month. However, Tunisians took the concept behind this sporting festival to a whole new level. As they started distributing photographs and posters showing the beauty of their beloved country to boost tourism.
Tunisia's Football National Team has officially been eliminated from the 2018 World Cup after a 5-2 defeat against Belgium. However, their final match in the Group Stage against Panama is scheduled to be held on Thursday the 28th of June.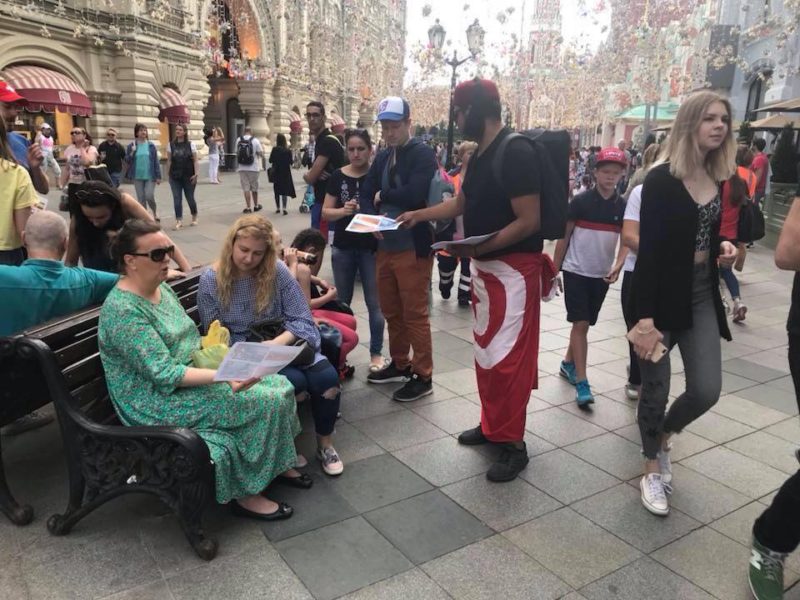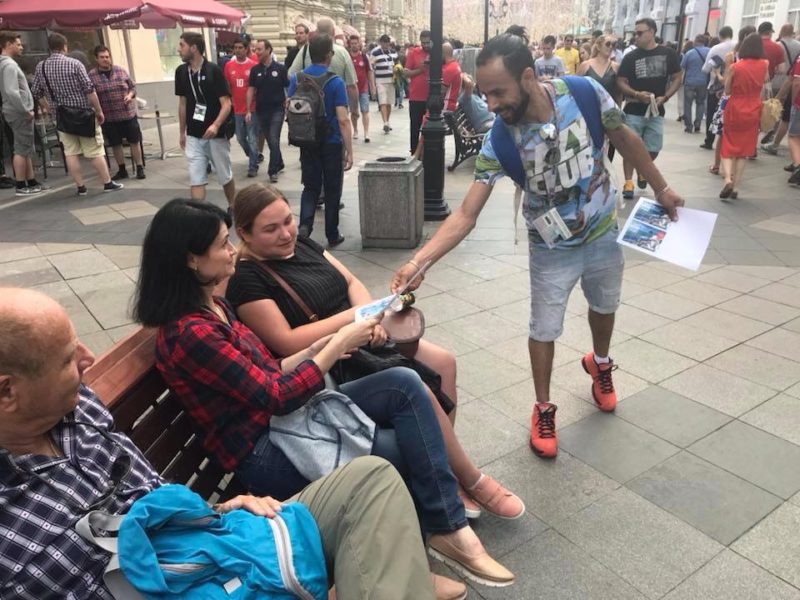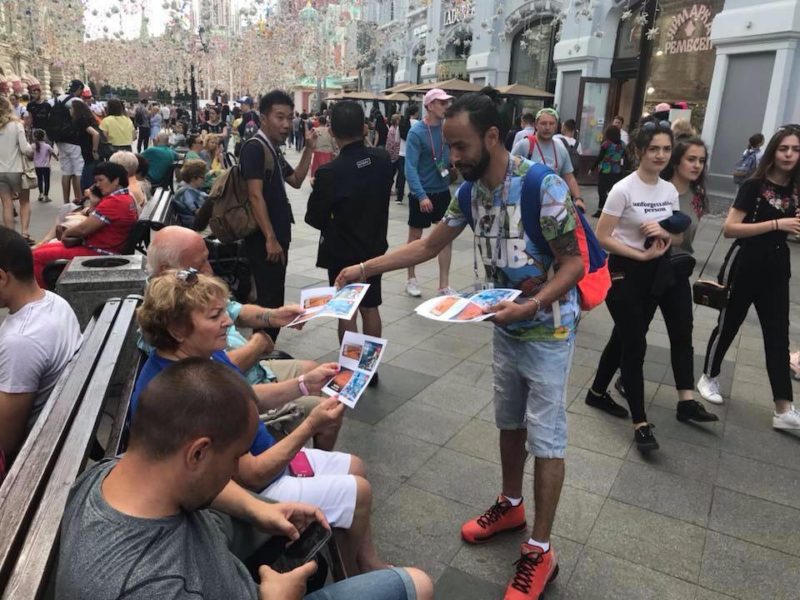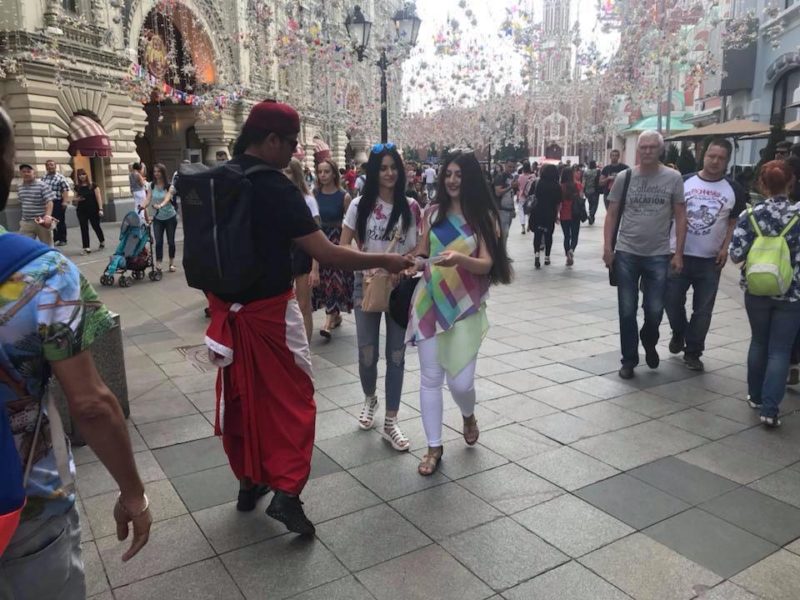 WE SAID THIS: Football fans sometimes proved to be the best part about the whole FIFA World Cup Tournament.