Pianists, the creators of song and melody, who transform life's beautiful and even sorrowful moments into compelling musical narratives are some of the most passionate, persistent musicians out there. Hours of endless practice and tireless nights gave rise to today's most successful and popular pianists. Names like Egypt's Omar Khairat and Jordan's Zade Dirani would easily pop to mind as the current legends of the world of music and performance.
With today being World Pianist Day, we thought it apt to celebrate each of these renowned Arab artists and how they have paved their current path of musical prowess and success.
Omar Khairat
In any of Omar Khairat's performances, the entire room would go quiet as he would step on the stage with his signature black suit and bow tie, gently propping himself on the piano seat, stretching out his fingers as his audience would wait in anticipation for the wave-like motion of his hands across the black and white keys of his grand piano.
As someone raised in a family of musicians including his uncle, the legendary Abu Bakr Khairat who founded the Cairo Conservatoire considered the main music conservatory in all of Egypt, the 73-year-old artist knew his passion lay behind the keys, propelling him to continue his uncle's legacy by joining the Cairo Conservatoire in 1959. From there, his career only blossomed after he received tutelage from the legendary Italian Maestro Vincenzo Carro and immersed himself in musical theory and composition.
A fun fact about the legendary composer is that he was actually part of a big rock band in Egypt during the 60s. Dubbed "Les Petit Chats", Khairat slammed his drum set and played heavy rock tunes to a cult following of fans among his bandmates that included musicians like Wagdi Francis and Hani Shenouda. His true passion though was always the piano and compositions and that is why he continued on that path. He was later able to establish himself as a prominent Arab composer whose music is said to have melded together contemporary Arab music with Western music into a harmonious hybrid.
Today, the artist has almost 70 film and TV compositions under his belt, several of which are in popular films like "Uncle Ahmed's Case," "Death Execution," and "Mafia." He is truly a well-loved composer as with every one of his concerts or performances, whether at the Cairo Opera House or any large concert hall, seats would get sold out in mere days as both regional and International audiences would make their way to listen to crowd favorites like "Am Ahmed's Case." These kinds of performances have a special air to them as Khairat continuously interacts with the audience whether asking them to clap or sing to his most popular tunes.
Zade Dirani
Bringing that same musical prowess and popularity is Jordan's 42-year-old pianist and composer Zade Dirani who was described as a "Piano Prodigy" by People Magazine. His journey to becoming the established artist he is today all started in 2001 as he embarked on a home concert tour wherein he would play in people's living rooms, churches, schools, literally every place he could head to and perform. It was all in an effort to promote the beauty of his Arab culture across the west and change the narrative concerning world polarization.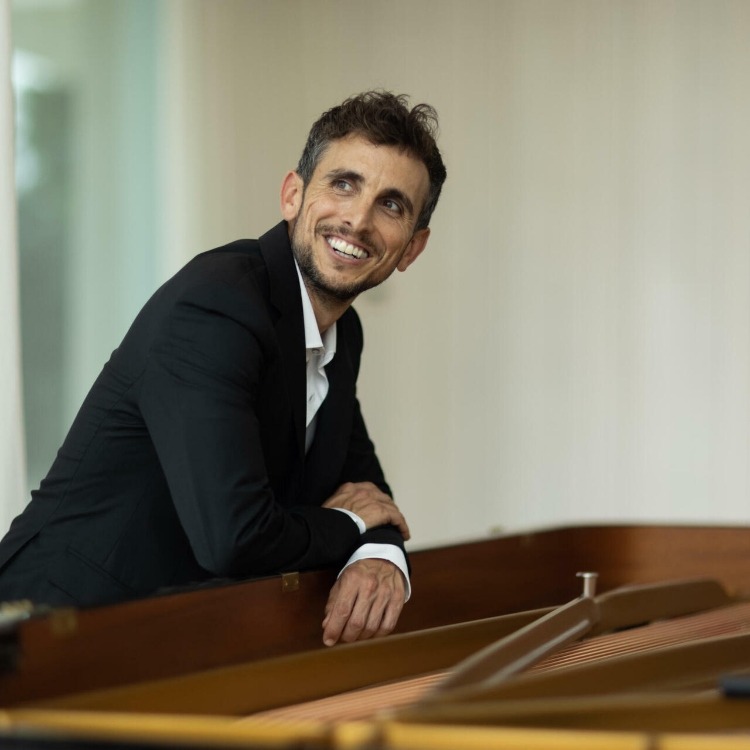 At that time, he was still a fresh-faced 22-year-old but despite his young age, he had a certain gravitas when he performed and was able to impact his audience with his dynamic performances. He became so popular that he began performing to the likes of legends including Nelson Mandala at a 300-person concert that paid tribute to the former president of South Africa.
By studying at both the National Music Conservatory in Amman as well as the Berklee College of Music in London, his music and compositions would always blend both cultures and not just for the purpose of bridging the gap between the two. The artist has always had an avid passion for humanitarian efforts and he makes sure to leverage his talent for that very purpose. One of his biggest projects was under the patronage of Her Majesty Queen Noor of Jordan, titled "Roads to You: Celebration of One World", bringing together 35 musicians from 18 nations, most from war-torn countries all under one roof of trust and collaboration.
Today, the "Roads to You" project has become a full-fledged tour as they travel from place to place as emissaries of peace and even conduct workshops and events to promote the unity of world cultures.
Michel Fadel
Lebanon's Michel Fadel, an eclectic composer, learned to play the piano at the age of three years and then five years later he won first prize in the youth competition at Kaslik's University of St. Esprit. From there he only continued to shine wherein at the prime age of 20, he began his career in composition writing music for everything from Ads for Lebanon's cosmetic brand Samoa to several musical jingles as well as soundtracks for short films and cartoons.
The artist was also known to perform classical music in front of large audiences including an impressive performance at the Presidential Palace. Beyond that, he also worked with renowned singers across the region like Kazim El Saher, Nancy Ajram, and Nawal El Zoghbi as well as playing the piano for legends like Fairouz during several of her memorable concerts.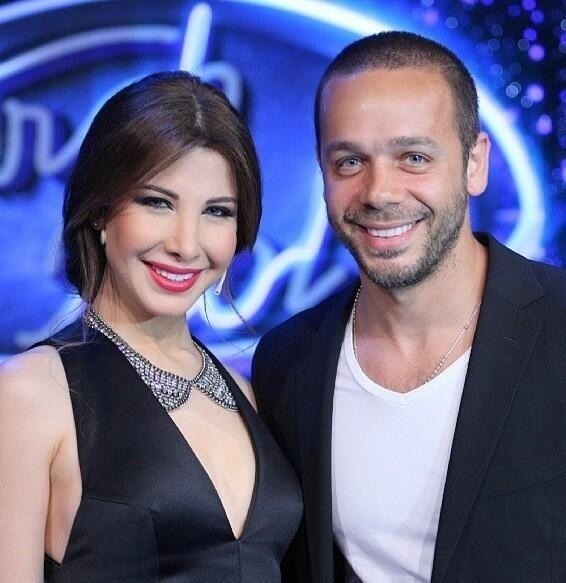 His musical career goes beyond composition as he was also the singing coach for the popular competition show called Stars Academy for several seasons and today, he is a coach and teacher on the equally popular singing competition Arab Idol.
Ramzi Yassa
One of the first graduates of Cairo's Observatory back in the 1950s, the legendary Egyptian pianist Ramzi Yassa has become one of the most esteemed musicians of his generation. Following his education in Egypt, he continued his studies at the Moscow Tchaikovsky Conservatory, and from there, after receiving an honorary certificate at the 1974 Tchaikovsky competition his career only blossomed.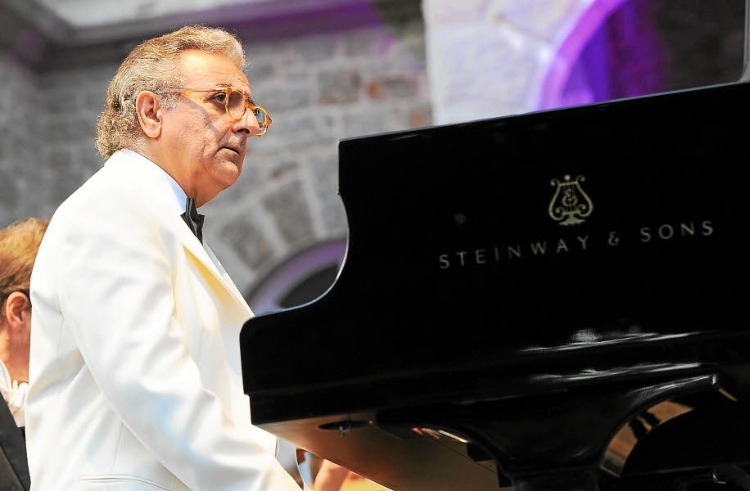 His performances are wide, extensive, and International wherein he performed with famous conductors like Zubin Mehta at some of the most prestigious halls and locations in more than 40 world capitals including the John F Kennedy Centre for the Performing Arts, the Royal Albert Hall and the Théâtre des Champs-Élysées. Yassa is also an artist who is respected among the musical community as he is known to be a jury member at many International piano competitions including ones held in the UK, Italy, and Spain.
When it comes to his music, the artist recorded several CDs that were released by the Belgian company Bavan. He was also known as a pioneer for becoming the very first Egyptian soloist and pianist to record all five of Beethoven's piano concertos with the Cairo Symphony Orchestra.
Faraj Suleiman
The Parisian-based Palestinian pianist and composer was only three years old when he discovered his passion for the piano during his childhood in the village of Ramy, Upper Galilee. As he grew older, he realized that he also had a passion for jazz music coupled with a relentless infatuation with his Arab roots and so he wanted to immerse Arabic melodies and rhythms into his work.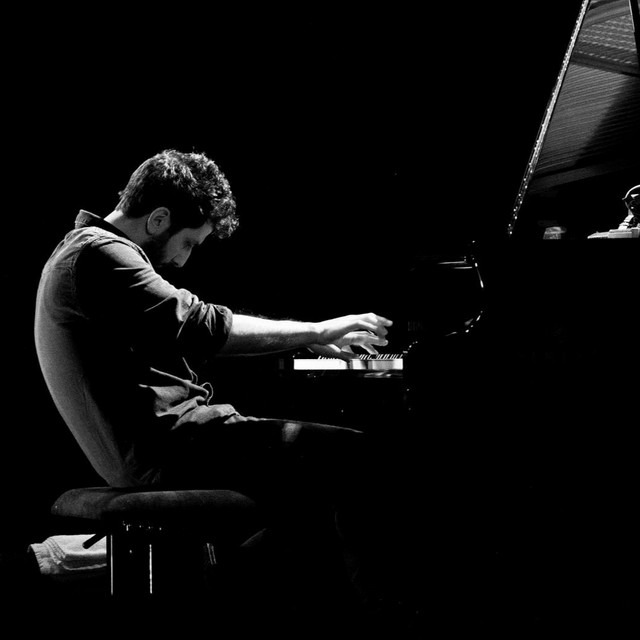 The moment his career flourished, he was able to meld together both musical styles with his very first four albums which included everything from solo piano compositions to full orchestras. When it comes to his work, he himself would describe it as a mix of many influences: "You can hear Bach, Stravinsky but also rock music, Egyptian music." His music also brings traces of his childhood to the forefront, especially his 2017 album dubbed Toy box that was inspired by his father's toy shop, the only one that was open in his childhood district.
Beyond that, the artist likes to take risks and not restrict himself to being merely a pianist by also singing and including his own vocals in several of his albums including The Second Verse. Today, the performer continues his unique artistry by collaborating with other artists like the infamous graffiti artist Banksy. He recorded several musical tracks that were played alongside Banksy's work at the "Walled Off Hotel" exhibition in Bethlehem, Palestine.
Celebrating such an eclectic collection of pianists and composers on this special day, its a great way to shine a light upon Arab talent and showcase the beauty of how each artist managed to blend their rich and varied backgrounds into their music and career.