The Apple Falls Far From The Tree: Kamala Harris' Stepdaughter Ella Emhoff Raises $7.8 M For Palestine
Generating quite the buzz is Ella Emhoff, the stepdaughter of Vice President Kamala Harris who is not only taking a stand for Palestine but also actively aiding the nation by raising funds for Gaza. At the very top of her Instagram account, she shared a fundraising drive that is run by the Palestinian Children's Relief Fund, a non-profit organization based in Kent, Ohio. So far, the fundraiser has amassed over 7.8 million dollars in support of Palestine.
Emhoff's display of support is a major example of how sometimes, the apple can fall very far from the tree. Since the start of the genocide, her stepmother, Harris vocally shared her support for Israel's rights to defend its citizens and combat "terrorism." That is why it came as a surprise to many when Emhoff took a completely different stance and even faced major backlash. "To be honest with you, I am kind of stunned by it. It's disturbing to the maximum degree", these were the words of Van Drew, a member of the House Homeland Security Committee who believes the fundraiser's money will be used for Hammas.
Born to Jewish father and lawyer Douglas Emhoff and film producer Kerstin Emhoff, Emhoff was plunged into the world of politics from an early age. Yet, she managed to eschew politics and instead embrace her passion for fashion. Today, she is a model, artist, and designer who always knew how to turn heads. Back during the presidential inauguration in 2021, all eyes were on her as she donned a jewel-dripped coat by Miu Miu.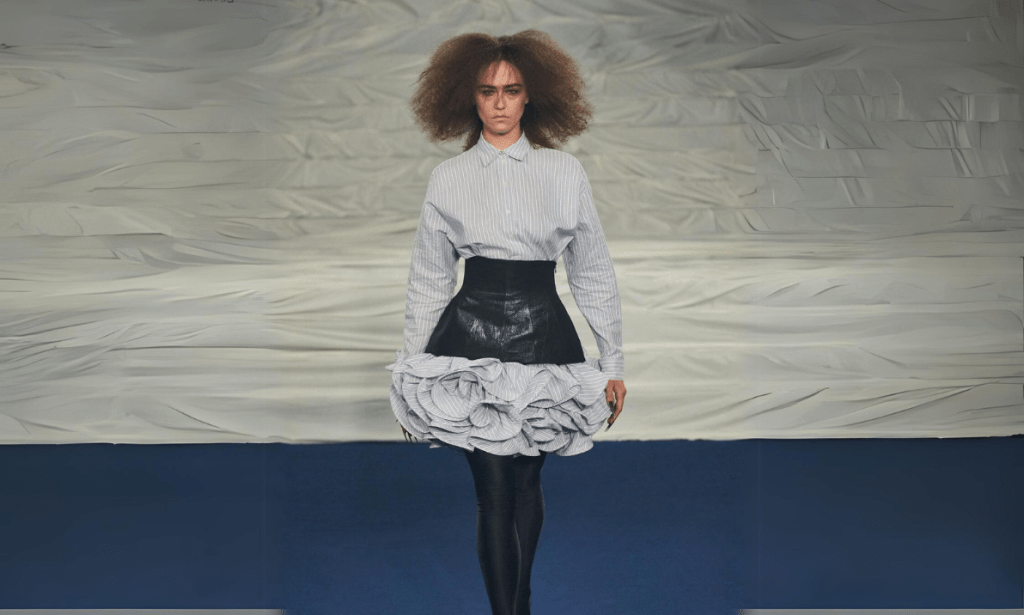 Since then, she plunged into the world of fashion, signed major modeling contracts, and graced Fashion Week runways. She is also a fashion designer in her own right as she attended the prestigious Parsons School of Design in New York City.
Knowing how she is such a prolific figure, her stance towards Palestine and her ability to accept backlash can hopefully inspire other public figures across the US to speak up and use their platform to push for a ceasefire and an end to the ongoing genocide.