With the recent flow of South Korean TV shows airing on MBC 4 and MBC Action, it's about time the Middle East got to know more about all things South Korean – from culture, to food, lifestyle and more. And short of hopping on a plane, what other way can you experience South Korea if not through your television?
Previously, MBC 4 aired Boys Over Flowers, Take Care of the Young Lady, Coffee Prince and Personal Taste, among others. Currently occupying the 14:00 (GMT) slot on the channel is Heart Strings starring Park Shin-hye and Jung Yong-hwa. While MBC 4 has always maintained its focus on the melodrama/romantic-comedy genre, MBC Action's direction has always been towards the historical genre, with The King of Legend currently airing at 21:00 (GMT).
Here's a list of seven South Korean dramas that I think should be aired on MBC 4 and MBC Action, featuring the country's most loved dramas by a global audience from 2009 to 2012:
49 Days (Melodrama)
Would you be able to recognize your loved one in someone else's body? A story about love and betrayal, 49 Days takes its audience through a roller coaster ride with each episode increasing in intensity as the storyline develops.
Faith (Historical)
Starring none other than Lee Min Ho, Faith is about a modern day doctor who travels 700 years back in time only to find herself in the Goryeo period with one mission to save the Princess of Yuan.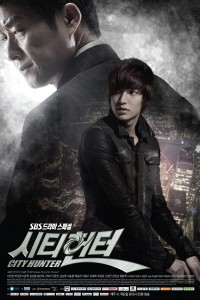 City Hunter (Romantic / Action)
To what extend would you go to avenge your comrades? The story is centered on Steve Lee, who spent most of his life full of anger with only one mission in mind: to kill all of the people who ordered his team dead. To execute his mission, he raises a child as his own and trains him to become the City Hunter.
You're Beautiful (Romantic Comedy)
You're Beautiful is about a nun who takes the place of her twin brother in a boy band.
The Moon that Embraces the Sun (Historical)
A story about political power and greed, the drama is centered on two half brothers and their shared love for Heo Yeon-woo, the daughter of a high-ranking official who was ordered dead at 13 only to be resurrected from her grave to face those she left behind with no memories of her previous life.
The King 2 Hearts (Romantic Comedy)
Set in modern-day South Korea governed by a constitutional monarchy descended from the Joseon Dynasty, The King 2 Hearts is centered on a materialistic crown price who falls in love with the enemy – a North Korean special agent.
Secret Garden (Romantic Comedy)
Another case of Freaky Friday, Korean style.
WE SAID THIS: In case you missed it, check out this hilarious Lebanese parody of the "Selfie" music video.