A lot of people confuse the ideas of workaholism and hard work. That's probably because the distinction between the two is not clear. It may be difficult to distinguish between them. In workaholism, people prioritize work over any other activity. Consequently, badly affecting their health and social life. Whereas hard-working people may give long hours to their work and not forget their life outside of work.
Workaholism is a negative addiction. Workaholics go far beyond what is necessary. They do not have any clear-cut ambitions and goals. Their work is all-consuming and joyless. Most of all, it's workaholism is an escape like any other addiction. In fact, it is fatal for your mental and physical health.
Many theories exist to explain the reasons behind workaholic behavior. One says that workaholics may work to help reduce the feelings of anxiety, depression, or helplessness. This could be due to a fear of confrontation. To avoid the troubles of their life outside of work, they use work as an escape. However, financial rewards also make things difficult for even hard workers to keep their balance. That's why workaholics are often called material goal seekers. Moreover, if your work is consuming all the time you have, it is not healthy for you. It may lead you to a point when you look for more escapes.
Quite often, people start using alcohol or any other substance they can find. Owing to a lot of work, you might get stressed out. But try to use delta 8 oil and other natural remedies to improve the mood. If you see yourself having the following characteristics, you can be sure that you qualify as a workaholic:
● They are intense, energetic, and driven.
● Workaholics are available for work anytime and anywhere.
● You consume all your time working.
● Workaholics prefer to work over anything else, such as social interactions.
Problems Workaholics can Expect: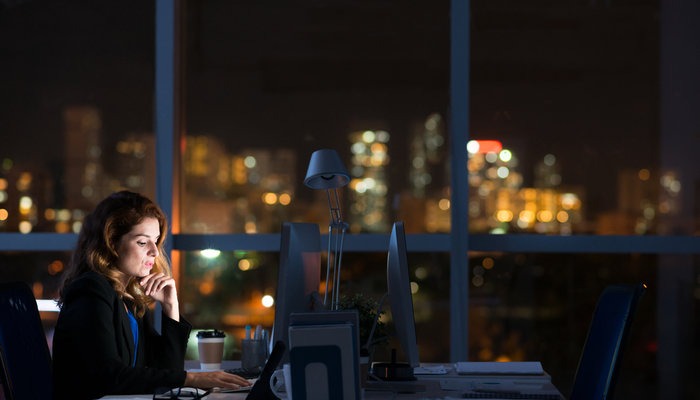 If you are a workaholic, you might face several mental, social, and physical problems. Let's discuss some of the common problems that a workaholic may face:
Family conflict and relationship problems
Workaholism is inversely related to relationship quality. Workaholics derive satisfaction from their work, and they are willing to sacrifice their personal relationships. They are less caring than hard workers and have little to no emotional attachment. Thus, adopting familial roles becomes more difficult for these people. This happens because they devote more time to work and less time and effort towards their social skills.
They Turn to Alcohol or Any Other Substance
More than 40 hours of work can make more chances to drink a heavy amount of alcohol. Excessive alcohol drinking can cause you life-threatening conditions.
Risk of Diabetes and Heart problems
Workaholism and poor health of an extra hard worker are associated with each other. According to a study, working more than 45 hours a week increases the risk of diabetes. They spend excessive time on work and frequently think about their work even when they are not at work. As a result, they become emotionally exhaustive. They diminished their sleep quality and physical health.
Insomnia
Staying up later than usual will lead to less sleep and exhaustion. If you are working for a long period of time, it will be difficult for you to turn your mind off at bedtime. Having less sleep affects your work quality and productivity. Furthermore, workaholics might suffer mental problems such as anxiety, depression, stress, etc. Some of these people also commonly develop migraine problems. Other than that, they can also have eye problems.
Tips to Avoid Becoming a Workaholic:
You may finish a lot of work but end up endangering your health and social life. The following points will explain the way to avoid a workaholic life:
Change your Values
There are many other things more important than work. You won't be able to say no to workaholism unless you sincerely want to do something you desire. Moreover, if you want to eliminate workaholism, start valuing your family by spending time with them. Focus on enjoyment and peace of mind.
Limit the Number of Assignments
You should finish one assignment before starting another. You don't have to waste more time on an item on which you've already spent a lot of time. In addition to this, be strict with yourself and try not to do work on holidays. You might have many overdue tasks at first, but you need to set up serious boundaries. Only work during office hours and prioritize your life outside of work.
Stop using Alcohol and other Substances
Try to understand your situation and quit using alcohol and cigarettes. Alternatively, start using CBD capsules instead of smoking. It will help you with your anxiety and stress.
Be a Workaholic for a Brief Time
Whether you are a workaholic in training or an addicted one, you're the only one to be able to distinguish between the two. Only you can make appropriate decisions to escape from that kind of lifestyle. We all have work that requires extra hours. Be careful not to do work on a workaholic's tempo.
WE SAID THIS: Are you a workaholic?