If you thought you couldn't fall any further in love with Sharmoofers, you need to reconsider your fangirling over Bob and Moe. Egypt's biggest band has been on a roll lately, from throwing concerts right and left, getting arrested in Maadi just for the sake of shooting a teaser to singing on the same stage as the one and only, Mohamed Mounir, in Dubai.
The musicians just decided to add one more talent to their multi-tasking résumé: Interviewing celebrities like pros. Sharmoofers along with Carousel, one of Egypt's leading PR and celebrity-managing agencies founded by Daliah Galal, just launched webisodes on social media. The show is mainly Bob and Moe interviewing some of Egypt's biggest names about love and relationships.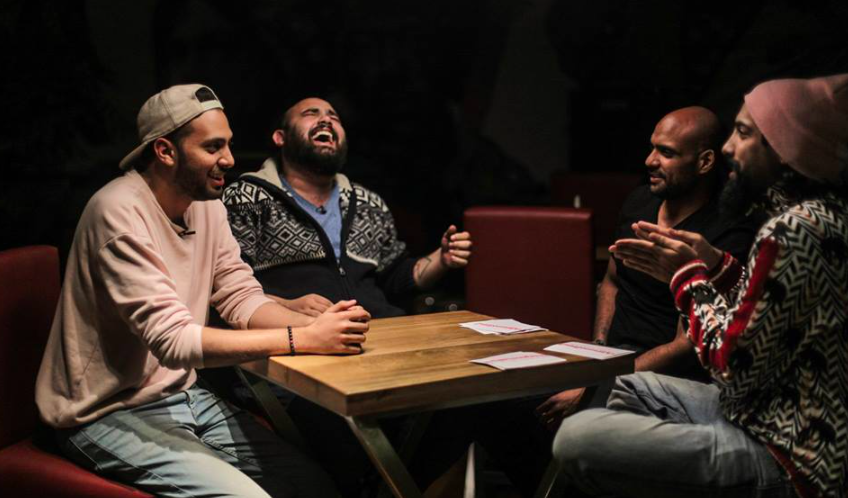 "Anest We Sharmaft" is all about celebrities and real-life couples getting as candid as it gets about love, relationships, and what they are missing in life. The first episode featured famous duo, Yaya and Safi, from Romanceya Manseya Facebook show, as well as Abla Fahita's competition, Dr. Alfons. The following episodes, Bob and Moe interviewed Amir Eid and his wife Layla, Disco Couple Mostafa and Yasmina from Disco Misr, Tamer Hashem, Sarah Taha, Nada Akram, Laurice Matta and Yassin Moustafa.
Who would have thought we'll witness Sharmoofers' lead singer interviewing Cairokee's leading man about love? Now if that isn't the cutest rendition of "Battle of The Bands", we don't know what is. The next few episodes will feature Okka and May Kassab, Amr Wahba, Begad Man Marwan Younis, and the band's manager herself, Daliah Galal.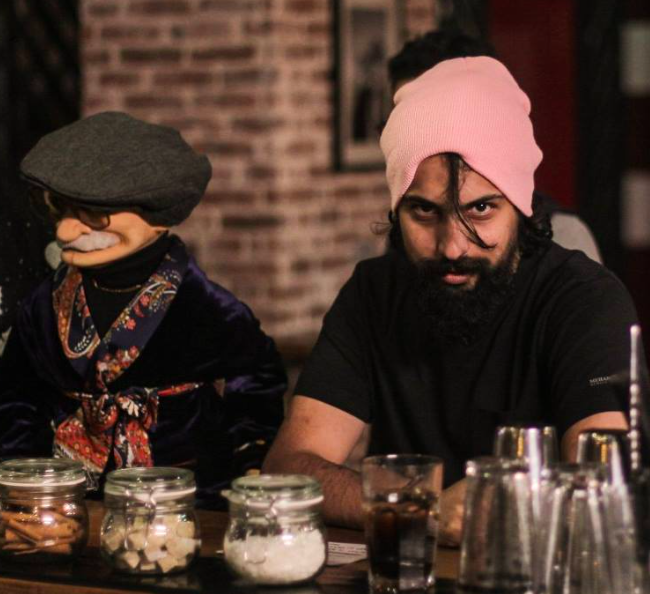 Everyone is probably wondering what/why/how Bob and Moe are hosting an internet short series, but Carousel team and Sharmoofers decided to keep us waiting for now. We can only expect this is the beginning of something epic, considering the fact that the band is managed by the same agency that handles Abou's 3 daqat publicity and PR. Carousel is known for pushing boundries and setting trends in the world of celebrity management and doing things their own way.
Watch one of the webisodes below (which by the way did not get a single bad comment on social media and that is rare):
انتباه! تاني حلقة من آنست و شرمفت موجودة الآن على جميع الشاشات الإلكترونية. المرة دي هنتعمق أكتر و أكتر مع حبايبنا Amir Eid وليلى الفاروق، و عائلة الديسكو Disco Misr مصطفى و ياسمينا. تنويه: الشارموفرز مش مسؤلين لو حسيت بزغزغة مشاعر أو أحاسيس. #مفتقد_ايه

Posted by Sharmoofers on Friday, March 23, 2018
WE SAID THIS: We can't wait to find out what Sharmoofers are up to.